Carlo Ancelotti's best five away results in Europe
3. Inter 0-3 AC Milan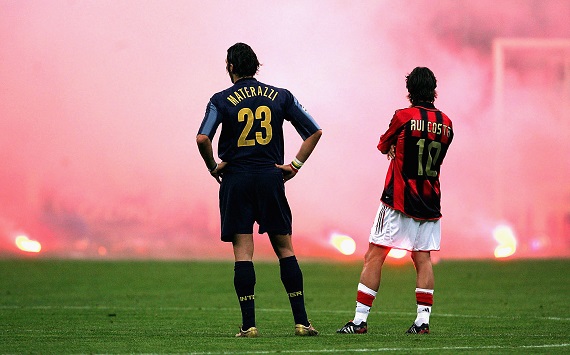 Champions League quarter-final 2004-05
April 12, 2005
Inter 0-3 AC Milan
Goal: Shevchenko (30)

In 2005, after defeating Manchester United, AC Milan also claimed the scalp of neighbours Inter. In the quarter-finals, the Rossoneri twice defeated the Nerazzurri. After a 2-0 success in the first leg - which was their 'home' success - they would bag another win in the second match. Even though they had already gone a long way to semi-final qualification in the previous encounter, Kaka and his team-mates made their point by inflicting another defeat upon their fiercest rivals with a goal from Andriy Shevchenko opening the scoring.

This match was not actually played to a conclusion due to projectiles hurled onto the field, of which one struck Rossoneri goalkeeper Dida, and Uefa ruled afterwards that the match was won 3-0 by Milan as a result.
Carlo Ancelotti's best five away results in Europe