Carlo Ancelotti's best five away results in Europe
2. Manchester United 0-1 AC Milan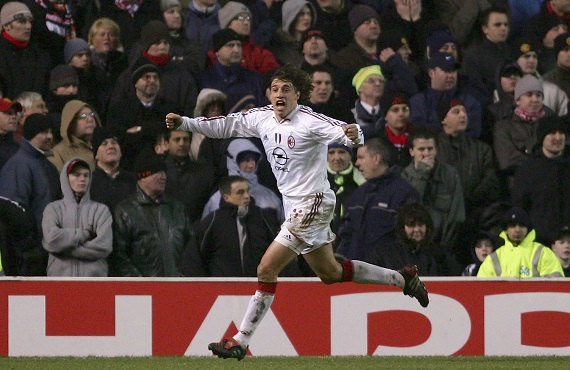 Champions League quarter-final 2004/2005
February 23, 2005
Manchester United 0-1 AC Milan
Goal: Crespo (78)

After their glorious success of 2003, AC Milan had gone into 2005 to repeat their success with a more experienced side. Until the final, the Rossoneri chained together a number of classy performances, as Manchester United and manager Sir Alex Ferguson can testify.

When the two teams were matched in the second round, there was no need for a photo finish. Even at Old Trafford they demonstrated their mastery over their opponents that season as Hernan Crespo scored the decisive goal in the 78th minute of the game, inflicting a first home defeat in the Champions League upon the Red Devils for eight years. This fact alone highlights the significance of the triumph.

Unfortunately, this was not to be another title for the Italians, who lost to Liverpool in a memorably dramatic final.
Carlo Ancelotti's best five away results in Europe