1. Manchester City & Manchester United (2011-12)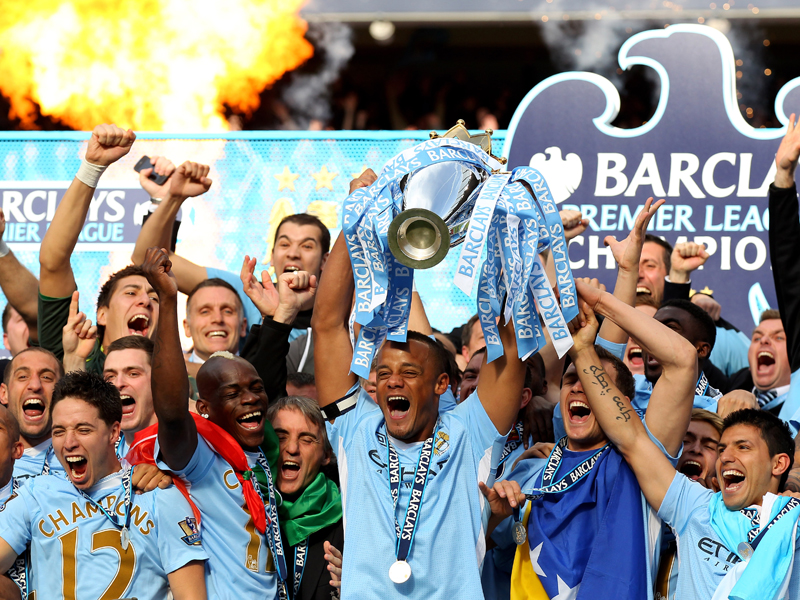 HOW THEY ENDED THE SEASON

P
W
D
L
GD
PTS
MAN CITY
MAN UTD
38
38
28
28
5
5
5
5
64
56
89
89
The Premier League, Europe and indeed the global game may never see anything like it ever again.
United rallied from a 6-1 Old Trafford demolishing at the hands of their noisy neighbours to open up an eight-point lead in the Premier League with just six games remaining.
However, a shock defeat to in-form Wigan and a draw snatched from the jaws of victory at home to Everton gave City a chance to go back to the top when the sides met at the Etihad Stadium on April 30.
Vincent Kompany's header sealed a 1-0 win, but the fireworks were not done there. Heading into added time on the last day of the season, City looked to have thrown the title away, trailing relegation-threatened QPR 2-1, but Edin Dzeko and a memorable effort from Sergio Aguero snatched the most dramatic of title wins for Roberto Mancini's side.