What to look out for in world football this weekend‏
1. City desperate for pride in Manchester derby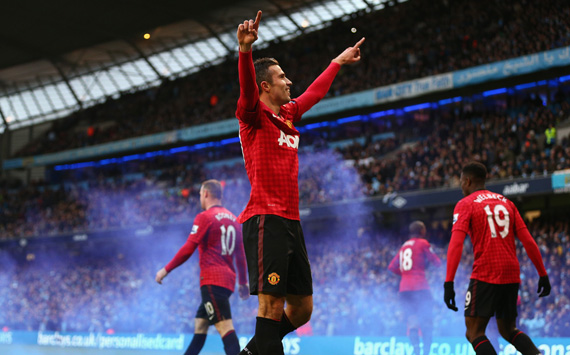 The title may not quite be at stake, but Monday night's Manchester derby will be no less passionate with City desperate to trip United up on their relentless march to a 21st league crown.

December's clash between the two at the Etihad Stadium ended in voctory for Sir Alex Ferguson's side as Robin van Persie's free kick was deflected in by Samir Nasri, as the Frenchman cowered behind the defensive wall.

Roberto Mancini has conceded that his side are no longer able to overhaul the Red Devils this term, but is determined to finish the season strongly, and set the record straight against their rivals.

Left-back Aleksandar Kolarov has also fanned the flames, insisting that City remain top dogs in Manchester, despite United's title tilt this year.

He said: "They deserve it because they are in first place at the moment. But, for us, that doesn't change anything. We are going to try and win in the game at Old Trafford, to be proud.

"They are confident in this moment and it will be a different game but - if we play like we know, if we are all at 100 per cent - I think we are better than them."
What to look out for in world football this weekend‏