The players that could leave Chelsea this summer
1. Frank Lampard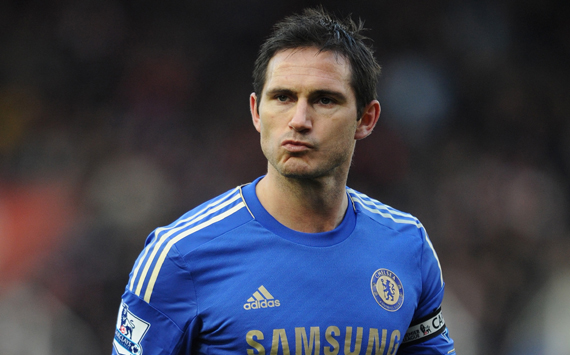 "Sign him up!" the fans sing week-on-week at Stamford Bridge, yet Roman Abramovich continues to ignore them. Frank Lampard's contract expires in the summer, and as yet there are no signs of an extension.

Lampard has enjoyed a special month, scoring his 200th Chelsea goal against West Ham and becoming England's highest scoring midfielder with 27 international goals against San Marino.

Yet it may not save him. Abramovich seems determined to jettison the Blues old guard, and some claim he still largely blames Lampard for undermining Andre Villas-Boas last season.

If he does depart Stamford Bridge, Lampard will not be short of options - Manchester United and QPR are both believed to be interested in offering him a Premier League swansong.

But it is LA Galaxy who remain in pole position to sign the 34-year-old, and Lampard's insistence that a move to the US would not end his England career suggests he may be keen too.

Lampard is likely to finish what has been a stellar personal season as Chelsea's all-time top scorer, but one cannot escape the feeling that the end of an era is nigh.
The players that could leave Chelsea this summer