200 & counting - Lampard's greatest Chelsea goals
An audacious lob v Barcelona (October 31, 2006)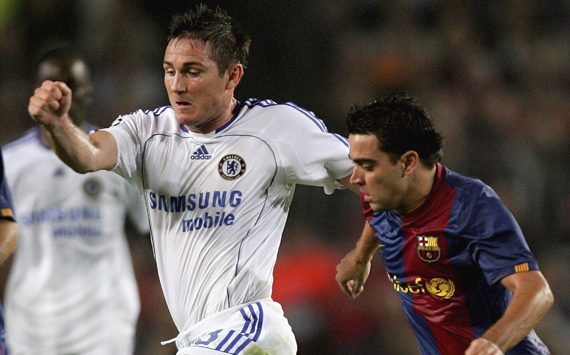 The Chelsea midfielder's detractors will tell you he didn't mean it, like all goals of this nature, only Lampard himself knows if he did or not.
Regardless, the timing, the setting and the pure audaciousness of the strike means it has to make the list of his greatest goals.
Makelele, again, chipped the ball out to Lampard to the left of the box by the touchline and, with no options to cross to inside the area, he went for goal from an impossibly tight angle.
Yet somehow he managed to get the ball up and over a hapless Victor Valdes, earning Chelsea a memorable 2-2 draw in the final minutes of the game which would later see them through to the next round of the Champions League after the second leg.
200 & counting - Lampard's greatest Chelsea goals