Rodwell, Adebayor, Borini & the top 10 summer flops
Jack Rodwell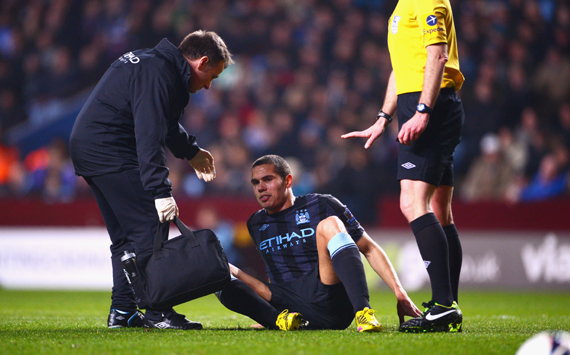 RODWELL, YOU PLONKER!

RODWELL'S SEASON STATS

APPEARANCES
STARTS
GOALS
ASSISTS

11
4
0
0

Signed by the Premier League champions for £12 million and included in the first England squad of the season - Jack Rodwell was probably fairly contented around August as he settled into life at Manchester City.
Since then, however, it seems that nothing has gone right for the former Everton midfielder.
Some shaky performances in midfield, especially in the face of whirlwind pressure from Borussia Dortmund on his Champions League debut, have done little to prove his potential £17m transfer fee.
But it is injury worries that have plagued him the most. Rodwell suffered with hamstring and back injuries throughout his last season at Goodison Park and they have re-emerged this term, restricting the 21-year-old to just four starts and forcing him out of City's recent win over Aston Villa after just 25 minutes of action.
Speaking of Rodwell's issues in January, Roberto Mancini admitted: "I'm worried because when we bought him we thought that he was a good player and then he has these problems with his hamstrings.
"We hope we can improve this situation for him because he's young, he's got quality, he has everything to have a good career."
Rodwell, Adebayor, Borini & the top 10 summer flops