3. Cristiano Ronaldo (Real Madrid) - £112m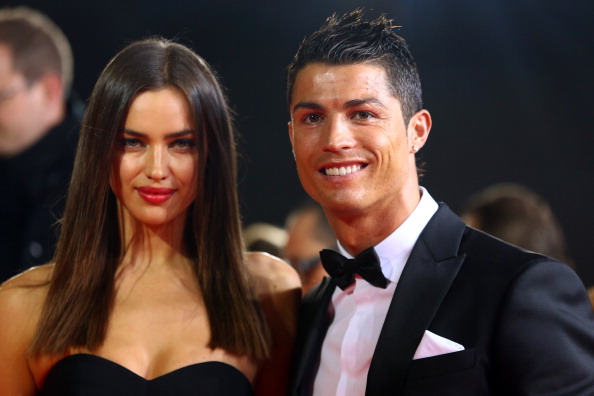 Cristiano Ronaldo became the most expensive footballer in history after joining Real Madrid from Manchester United for £80 million in 2009 and the prolific forward has more than justified his substantial price tag since.
He has a phenomenal goalscoring record, with 84 goals in 196 games for Man Utd and is closing in on 200 for Madrid. Last season he was inspirational for los Blancos as they overhauled Barcelona to win their first Liga title in four seasons, and he scored vital goals over the course of the season particularly in the league-deciding win over their rivals at Camp Nou.
Earning £157,000-a-week, Ronaldo became the highest paid player in the world when he swapped Manchester for the Spanish capital. He also has the potential to earn a further £810,000 a year in performance and success related bonuses, while his contract contains a buy-out clause of £830m.
The 28 year-old has since been overtaken in the pay stakes by the likes of Lionel Messi, Samuel Eto'o and Zlatan Ibrahimovic, but would expect improved terms to sign an extended contract to stay at the Bernabeu beyond his current deal, which ends in 2015. Until he puts pen to paper however, a return to Manchester or a move to Paris or Russia cannot be discounted.
During contract negotiations with Real, Ronaldo has revealed he was "sad" at the Liga champions - thought to be connected to the amount his club earns from his lucrative sponsorship deals. He agreed a 60:40 split of all money earned from sponsors when he signed for the club, but he now wants 100 per cent. If successful, he will potentially leapfrog Lionel Messi in the wealth stakes from next year.
Ronaldo picks up an estimated £12m a year in endorsements, ranging from Nike (his current arrangement until 2014 is worth £5m a year) to video game Pro Evolution Soccer, Coca Cola, Armani, Castrol oil, Bugatti, Linic, Clea, Konami and Motorola, not to mention royalties from his 2007 autobiography called Moments. In December 2012 Portuguese bank Banco Espirito Santo revealed it had extended its sponsorship of the player through to 2014.
Ronaldo is the captain of the Portugal national team and one of the most popular athletes on the planet - he passed 51m fans on Facebook in late 2012.
The Madeira-born star owns the CR7 fashion boutique with his sisters. Stores in Lisbon, Vilamoura (Algarve) and Luxembourg were unsuccessful and have shut down, however a store in Funchal (Madeira) remains.
His collection of supercars includes a matt black Lamborghini Aventador worth £180,000 and a Bugatti Veyron worth £1m. He owns a Madrid mansion worth £4.5m, a villa and flat in Lisbon, a property in his native Madeira and an £8m luxury hotel on the Portuguese island of Porto Santo. He is also said to have invested in property in Turkey in partnership with a property developer called Demiroren.