Wenger v Jol, Mourinho v Guardiola & top 10 managerial feuds
3. A clasico rivalry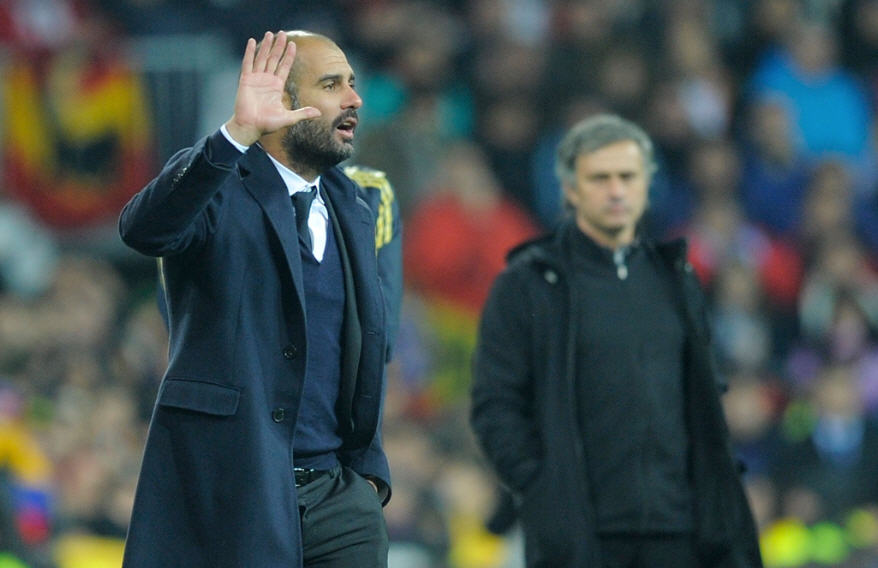 Real Madrid and Barcelona have long been the best of enemies, but the stakes were ramped up in recent years with Jose Mourinho and Pep Guardiola also going head-to-head off the pitch.

The Catalan often exuded calm when it came to facing the Portuguese tactician, but snapped before the two clubs squared off in the 2011 Champions League semi-finals, as Mourinho expressed his belief that the match officials would favour Barca.

"He's the f***ing boss, the f***ing man," Pep blasted. "Off the pitch, he has won. He has won for the whole year. I'll give him his own off-the-pitch Champions League [for that]."

With Guardiola losing his patience, and his hair, he chose to leave Barcelona at the end of last season, but will return to the dug-out next term at Bayern Munich.

After insisting that their rivalry would not resume as he had no desire to join the Bundesliga, Mourinho could not resist one more jibe.

"It is his choice," the former Chelsea manager told Rai Sport Italia. "Has he deliberately chosen a league I am not involved in? I don't know."
Wenger v Jol, Mourinho v Guardiola & top 10 managerial feuds