Wenger v Jol, Mourinho v Guardiola & top 10 managerial feuds
2. It is 'obvious' these two don't get on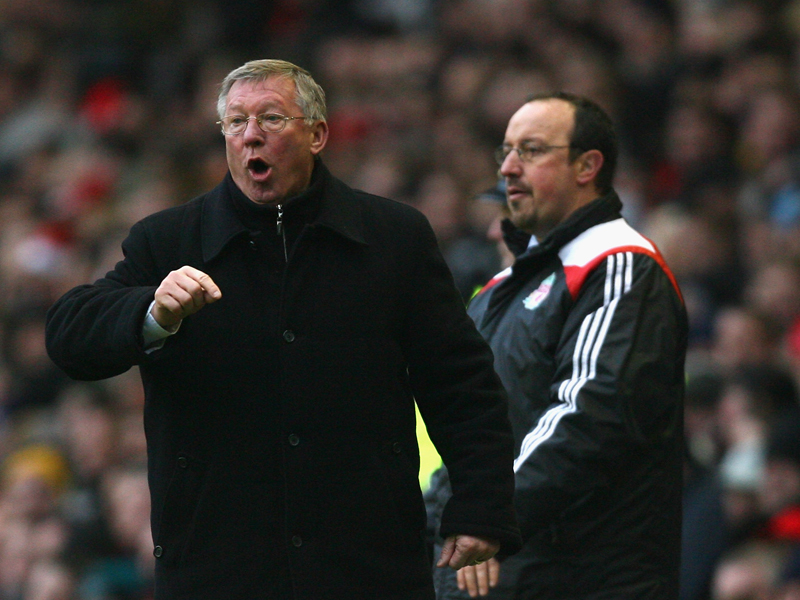 The 2008-09 season saw tensions between Rafa Benitez and Sir Alex Ferguson rise until they boiled over into constant sniping between the pair as Liverpool and Manchester United challenged for the title.

After Sir Alex claimed that the Reds' "inexperience" in fighting at the top of the league could cost them, Benitez snapped and delivered his now-infamous "facts" tirade about the pressure the Scot exerted over match officials.

The Old Trafford supremo laughed the Spaniard's comments off as being "absolutely ridiculous" and promptly saw his side overtake the Reds and secure the title.

There was even a veiled dig at Benitez as Sir Alex refused to get drawn into discussing his past with the Spaniard ahead of Sunday's FA Cup clash.

"I'm not going to kick anyone when they're lying down," he told reporters. "It's not my style."
Wenger v Jol, Mourinho v Guardiola & top 10 managerial feuds