Cristiano Ronaldo's top Old Trafford moments
1. Whirlwind debut against Bolton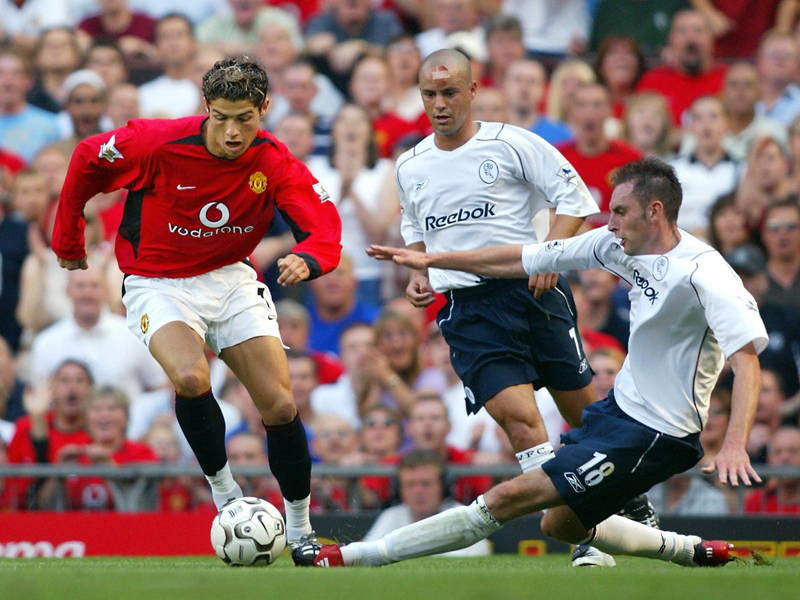 Manchester United were one goal ahead and looked fairly comfortable against Bolton in August 2003, but the visitors' day at Old Trafford was to get worse after 61 minutes as Ronaldo stepped on to the field to make his debut.

The then 18-year-old dazzled his new fans with an array of tricks and step-overs which left the Bolton players dumbfounded. Kevin Nolan tugged the shirt of the winger to concede a penalty, while the Portuguese's cross from the left eventually led to Ryan Giggs (whatever happened to him?) scoring his second goal of the afternoon.

Another Ronaldo delivery from the opposite flank presented a clear-cut chance for Ruud van Nistelrooy, who glanced his header wide from four yards out, but by that time the fans were not concerned by their top scorer missing easy opportunities, and instead were hailing the latest young gem unearthed by the club.
Cristiano Ronaldo's top Old Trafford moments