#RAFAOUT - Chelsea fans greet Benitez with boos and banners
2. The Interim One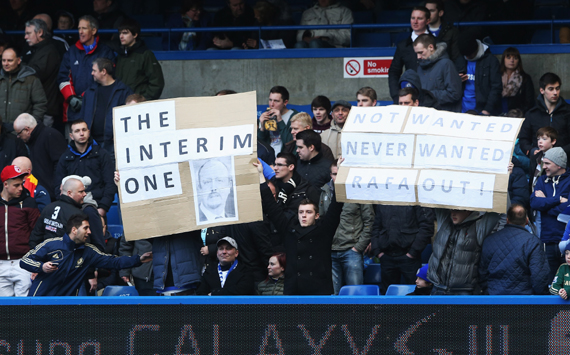 The 52-year-old highlighted his disdain for the title of 'Interim manager' in midweek, and the Chelsea fans did not miss a beat in reminding him of that fact.

A banner amongst the crowd read 'The Interim One', drawing an unfavourable comparison to the club's former boss Jose Mourinho - who famously titled himself 'The Special One'.

With Benitez having regularly battled with the Portuguese coach during his time as Liverpool manager, the implications were clear.
#RAFAOUT - Chelsea fans greet Benitez with boos and banners