Goal.com debates the best Tottenham & Arsenal combined XI
1. Lennon on the right flank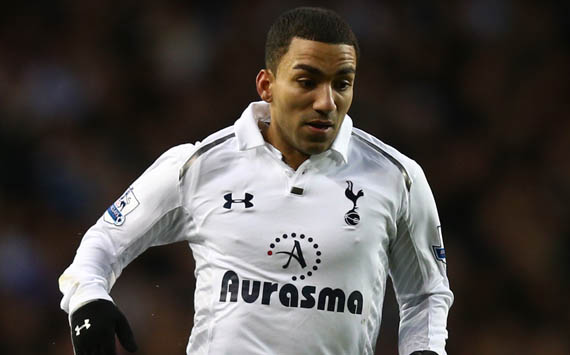 GEORGE ANKERS | GOAL.COM UK

(4-2-3-1): Lloris; Walker, Dawson, Vertonghen, Monreal; Dembele, Wilshere; Lennon, Cazorla, Bale; Walcott.

With Sandro injured, neither side can offer the ideal defensive midfield option. Mousa Dembele is made a better player by the Brazilian but will have to make do with Jack Wilshere's enthusiasm rather than Sandro's physical dominance.

The right-back is the best of a bad bunch, with Bacary Sagna, Carl Jenkinson and Kyle Walker all having mixed seasons. The latter gets it for forward contribution.

Up front, again, few have truly shone. Jermain Defoe has tailed off and Emmanuel Adebayor blows hot and cold. Olivier Giroud is good enough to make it at Arsenal but is still ironing out the kinks; playing Theo Walcott at centre forward rewards the most consistent finisher across both teams and frees up space on the right for an excelling Aaron Lennon.
Goal.com debates the best Tottenham & Arsenal combined XI