Giggs, Maldini & football's illustrious 1000 club
Ryan Giggs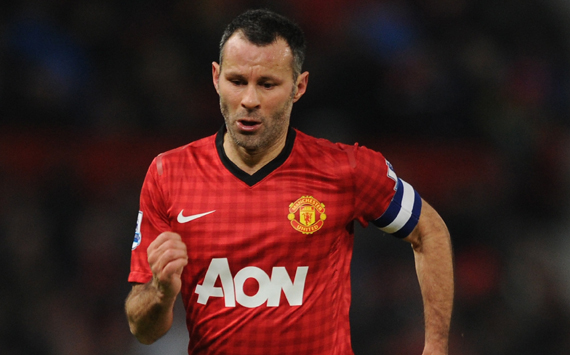 A man whose career has been inundated with titles and personal accolades, Ryan Giggs became the latest player to join the esteemed 1000 club on Tuesday, with the Welshman handed a starting berth for Manchester United against Real Madrid to rack up another historic milestone.
Giggs, who made his debut as a substitute against Everton in March, 1991, has gone on to win 12 Premier League titles, four FA Cups, four League Cups and two Champions League trophies - making the Welshman a truly defining player of the past two decades in English football.
The winger earned 64 caps for his national side during a 16-year career which he called time on in 2008, although he went on to represent Great Britain at last summer's Olympic games.
"He is such a good player it is getting boring," joked team-mate Rafael after last week's 2-0 victory over QPR - a game in which Giggs scored his third goal in his last five appearances to take his club tally to 168 strikes.
And at 39 years old, a 13th league medal and that milestone appearance against Real Madrid in the Champions League last 16 are of greater concern than any retirement plans for this Premier League legend - who has just signed a one-year extension at Old Trafford.
Giggs, Maldini & football's illustrious 1000 club