Sir Alex Ferguson, Michael Laudrup and the early contenders for manager of the season
2. Andre Villas-Boas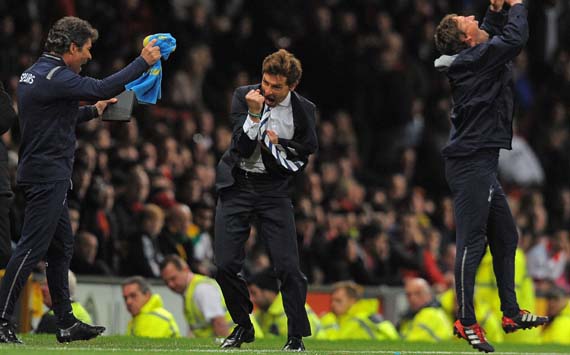 Tottenham might be in the same position in the Premier League table as they were this time last season under Harry Redknapp, but credit must go to Andre Villas-Boas, who has recovered from a disappointing spell at Chelsea to maintain Spurs' push for a place in the top four.

There have been teething problems along the way - the failure to beat Norwich, West Brom, Wigan and Stoke at home and a battering against Arsenal - but Villas-Boas also oversaw Spurs' first victory at Old Trafford for 23 years.

And while there were complaints from some Tottenham fans when Gareth Bale struggled at the end of last season as Redknapp experimented with deploying the Welshman anywhere but on the left wing, the 23-year-old has flourished playing behind the striker this season, and has already far eclipsed his goal tally for 2011-12.

Bale's best run of goal scoring form - seven goals in five games in February - coincides with what proved to be the start of a lasting dry spell at the same time last year.

Tottenham's most testing period is still to come, with Arsenal, Liverpool, Chelsea and Manchester City still to play, but if Villas-Boas negotiates those fixtures with any sort of success while staying in the Europa League, the former Chelsea boss will surely be in the running.
Sir Alex Ferguson, Michael Laudrup and the early contenders for manager of the season