The six things that will determine the race for the top four
2. Strikers finding form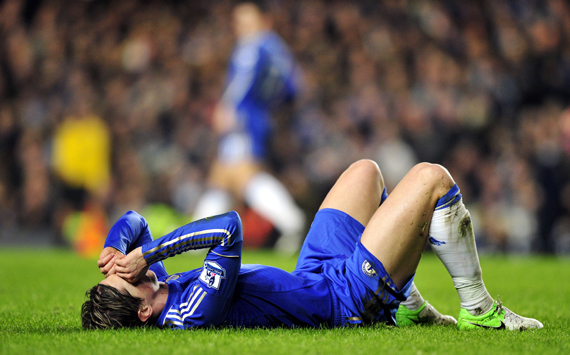 Goals win games but while all three sides have them flowing from midfield, their compliment of strikers are slightly less dependable.

Tottenham have made do with just two recognised strikers for the entire campaign - but while Jermain Defoe began the season in blistering form, neither are scoring at the moment.

Chelsea signed Demba Ba and sold Daniel Sturridge in a bid to give Fernando Torres the kick up the backside he needs, and Arsenal have watched both Olivier Giroud and Theo Walcott enter and exit purple patches.

The key though, is which set of forwards maintains (or finds) their form quickest. Defoe has embarked on his familiar New Year lull while Emmanuel Adebayor looks out of place in a Spurs team still in the ascendancy.

Giroud began life at the Emirates slowly before sparking into life in October and November but now looks to have reverted to the shadow of the man that shot Montpellier to the Ligue 1 title last year, and Walcott is also experiencing something of a plateau, after finally agreeing a new contract. One of the two will need to hit goalscoring form to help Arsenal catch Chelsea and Spurs.

The Blues, however, are out of form and continue to struggle up front. All hope has been lost with Torres, while Ba's initial form has petered out, owed in part to being benched and knocked out of rhythm.
The six things that will determine the race for the top four