Six things we learned from Manchester City 2-0 Chelsea
1. Ba has not solved the Torres problem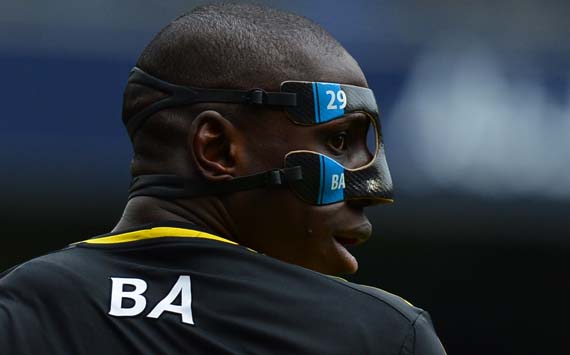 Demba Ba was never likely to ease the longing for Edinson Cavani or Radamel Falcao at Stamford Bridge but he was expected to offer a more reliable, trustworthy option than Fernando Torres, and his start on Sunday might be evidence he has overtaken the Spaniard in the pecking order.

After a promising start, though, the goals have not really flowed as hoped. Ba's return of three in 10 games - just one in the league and all of them against Southampton - cannot even be described as a steady supply which can be supplemented by the likes of Frank Lampard and Juan Mata.

Ba's physical presence made him a great target for Newcastle's more direct style of play and he won a penalty for Chelsea in this game by latching on to a targeted pass and rounding Joe Hart.

He looks less of a seamless fit in a Blues team that is moving towards a more intricate approach inspired by Mata, Eden Hazard and Oscar, though, and it is difficult to argue that he has in any meaningful sense lessened the need for a new No.9 in the summer transfer window.
Six things we learned from Manchester City 2-0 Chelsea