How the Premier League transfer targets fared this weekend
1. David Villa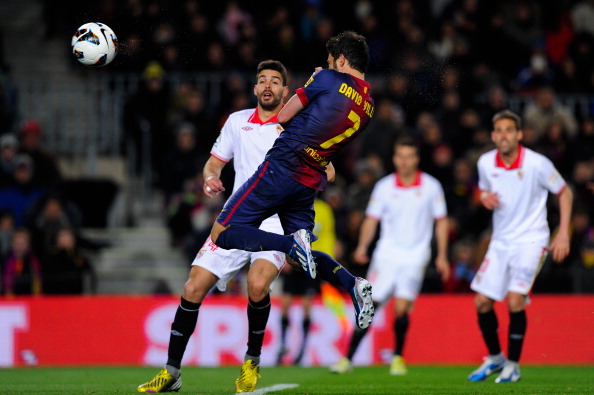 David Villa made only his second consecutive start of the season on Saturday as Barcelona narrowly edged past Sevilla at Camp Nou.
The 31-year-old, who
Arsenal attempted to sign
in the January transfer window, netted Barcelona's equaliser with a neatly guided header from Dani Alves' cross. Lionel Messi struck the winner in the 60th minute.
"We've always said that he's [Villa] a key player for us who knows where the goal is," said Barcelona's assistant coach Jordi Roura.
"He scored tonight and if he manages to keep up his fitness, he has a role to play in this, the business end of the season."
How the Premier League transfer targets fared this weekend