Goal.com debates the best Man Utd & Real Madrid combined XI
2. Carrick keeps Khedira out of midfield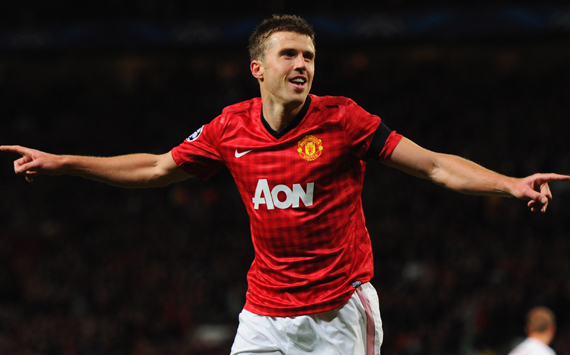 Ben Hayward | Goal.com International

4-2-3-1: Casillas; Rafael, Vidic, Sergio Ramos, Marcelo; Xabi Alonso, Carrick; Ozil, Rooney, Ronaldo; Van Persie.

I have gone for a team which is much more attack-minded than defensive. Iker Casillas, despite his problems this season, remains for me the best goalkeeper in the world. He misses this game, but would be in my combined XI.

In defence, I have gone for two Brazilian full-backs. I'm not a big fan of Alvaro Arbeloa, so I plumped for Rafael who is exciting and Marcelo I believe is the best left-back in the world right now. Nemanja Vidic is a beast at centre-back and Sergio Ramos has switched seamlessly to that position over the last couple of years. Pepe is also a fantastic defender who is unlucky to be excluded.

In midfield, I have plumped for two deep-lying playmakers: Xabi Alonso and Michael Carrick. Those two could spray beautiful balls forward all day long. I have always liked Carrick and I do rate Luka Modric highly as well, but he has not quite done it yet at Madrid. Sami Khedira would be a great call if you wanted a more defensive player in there.

Further forward, Cristiano Ronaldo picks himself, while I think Mesut Ozil is a wonderful talent and Wayne Rooney could play behind the main striker. I like Karim Benzema and Gonzalo Higuain, but both are below their best right now, while Robin van Persie has been breathtaking this term and is a must.

So six from Madrid and five from United and for what it's worth, I think Real will also edge the tie. But it will be mighty close.


Goal.com debates the best Man Utd & Real Madrid combined XI