Goal.com debates the best Man Utd & Real Madrid combined XI
1. Jones a surprise choice at right-back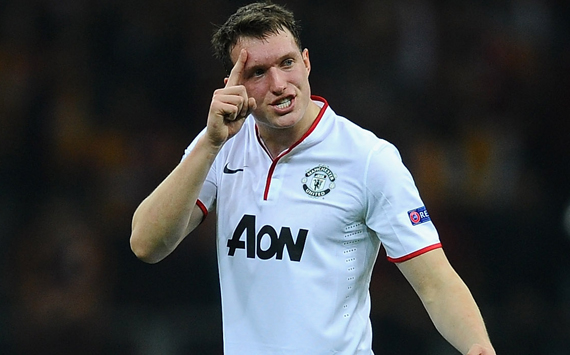 Alberto Pinero | Real Madrid correspondent

4-2-3-1: De Gea; Jones, Ramos, Vidic, Evra; Xabi Alonso, Khedira; Ronaldo, Rooney, Ozil; Van Persie.

Real Madrid and Manchester United clash this Wednesday, but are in radically different form. That is why, speaking of a hypothetical ideal XI between both teams, the ratio of players on either team should be much more balanced now than a few months ago. For example, the goalkeeper should be David De Gea ahead of Diego Lopez after Iker Casillas' injury. The former Atletico Madrid man has better reflexes and is much younger.

In defence, Pepe and Marcelo have just recovered from injury and Fabio Coentrao is not quite fit. So Sir Alex Ferguson's side dominate the back line, with Phil Jones on the right, Nemanja Vidic as centre-back and Patrice Evra on the left, with room for Real Madrid's Sergio Ramos as the other centre-back.

In midfield, the pair of midfielders should be from Real Madrid, with all the problems Manchester United have had in that department. Both Xabi Alonso and Sami Khedira should feature, but thereafter there is parity.

Cristiano Ronaldo would undoubtedly feature on the left, with the talented Mesut Ozil on the right. Wayne Rooney would be the attacking midfielder, with his team-mate Robin van Persie as the striker in a 4-2-3-1 formation.

Sir Alex Ferguson says the Dutch striker is already very close to the level of Ronaldo and Lionel Messi. This is not the case, but it is true that today he is at the very least in better form than Karim Benzema this season.
Goal.com debates the best Man Utd & Real Madrid combined XI