Extra Time: #learninglondon with Arsenal star Podolski
2. Visit St Paul's Cathedral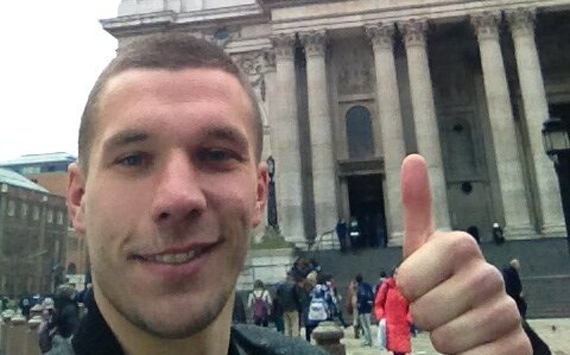 @Podolski10: "3rd stop #stpauls prince Charles and Diana got married here"

We're not sure what happened to the second stop, but now we're at the historic domed church, designed by Christopher Wren in in the 1700s.

Poldi wasn't there for his own Charles and Diana moment, as he is already happily married to long-term partner Monika Puchalski and the couple have a lovely baby son.

But wait, there's more religious landmarks to visit...
Extra Time: #learninglondon with Arsenal star Podolski