How the Premier League players fared on international duty
1. England stars earn rare victory over Brazil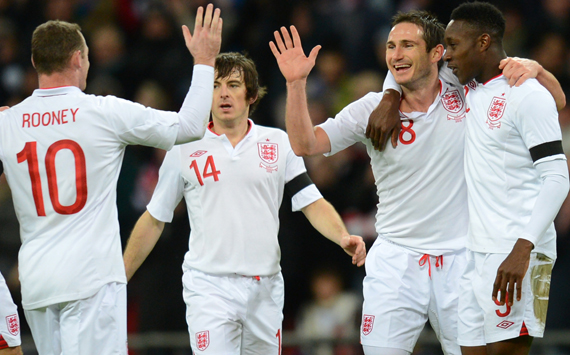 It was a great night for those in Three Lions shirts, with Arsenal's Jack Wilshere in particular impressing for the hosts as they overcame Brazil 2-1 at Wembley.

Manchester United striker Wayne Rooney and Chelsea's Frank Lampard got on the scoresheet for the hosts - the former netting the opener with a clever finish, and the latter firing home wonderfully to give England the victory.

Gunners forward Theo Walcott impressed throughout with brilliant wing play, while Joe Hart also made a fine penalty save from Ronaldinho early on to prevent the visitors from going ahead.
How the Premier League players fared on international duty