The England centurions set to be joined by Frank Lampard
2. Ashley Cole - 104 caps & counting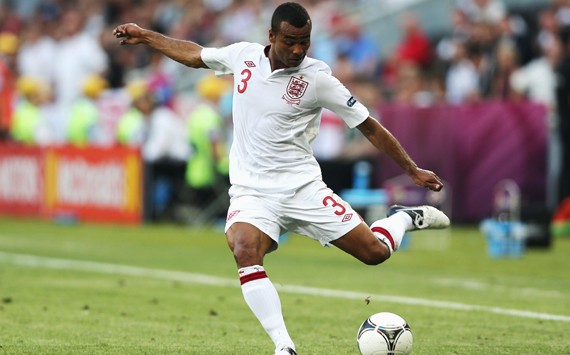 Ashley Cole became the seventh player to reach 100 caps for the England when Roy Hodgson handed him a start against Brazil earlier this year.

However, unlike previous centurions, an air of scepticism seemed to have swirled its way into proceedings - all due to well documented off-the-field antics. Indeed, Hodgson called on "people to give him the respect he deserves" at Wembley when he was presented with an award ahead of England's game against Ireland.

Aside from the furore surrounding Cole's personal life, the 32-year-old has been nothing short of superb when it comes to the business of actually playing football - proving to be one of England and the Premier League's most consistent performers.

His debut came against Albania in March 2001, and since then, he has gone on to start in 99 games for his national team, becoming England's most capped black player along the way.

Admittedly, for the first time in his England career, Cole's left-back spot has come under threat with Everton's Leighton Baines now banging on the door, but such debate will be saved for another night, with the Chelsea man fully deserving to take his place amongst the 100 club.
The England centurions set to be joined by Frank Lampard