Six things we learned from Wednesday night's Premier League fixtures
1. The best worst United side of all time?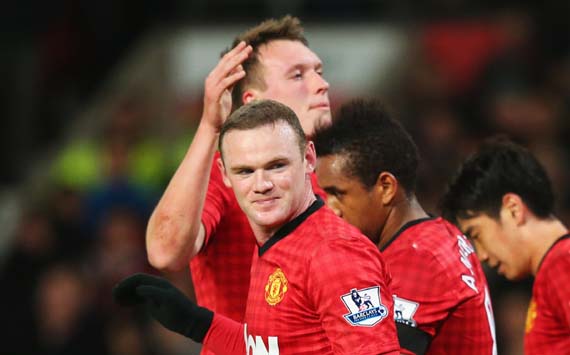 Manchester United have amassed a whopping 59 points from their 24 Premier League games, their greatest ever total at this stage in a season. Only Jose Mourinho's Chelsea can better that in the modern day top flight – the stats are quite remarkable.
But the numbers are set to a backdrop of defensive uncertainty and nerves. So much so that during the 2-1 win against Southampton on Wednesday night the Stretford End sang "Fergie, sort them out" as the visitors looked for an equaliser that wouldn't have flattered them whatsoever.
David de Gea looks about as panicky when a ball comes into his box as a man robbing a doughnut from a supermarket appears when faced with security, while half of his back four needed a second-half reshuffle, such was the angst inside Old Trafford.
Despite all this – including conceding soft, early goals – Sir Alex Ferguson's side continue to win matches. They will always have at least 20 minutes in the ascendency and use that time to press home the advantage, score a couple of goals, and hang on from there.
None of it is particularly pretty, bar that usual imperious period, but this has to be the best worst United team of all time? JG
Six things we learned from Wednesday night's Premier League fixtures