What we learned from Manchester United's FA Cup mauling of Fulham
1. Nani reaches the end of the Old Trafford road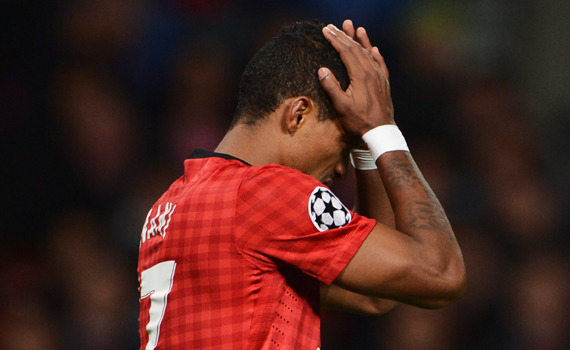 Sir Alex Ferguson handed Nani a rare start in Manchester United's convincing 4-1 trouncing of Fulham and yet the Portuguese winger's performance appears to have firmly planted the final nail in his Old Trafford coffin.

The recent acquisition of Crystal Palace whizkid Wilfried Zaha - albeit not until the summer - has placed added pressure on Nani, who seems destined for the United scrapheap after the latest in a series of performances where the one-time supposed heir to Cristiano Ronaldo flattered to decieve once more.

It is that initial tag which has haunted Nani throughout his ultimately miserable spell in the north-west of England - having to live up to a reputation which was simply out of reach, he has never been able to express his ability as a free spirit.

Ronaldo embraced the challenge of inheriting the number seven shirt - previously belonging to Robson, Cantona, Beckham et al - but was never inhibited by being labelled so intensely as the next in a string of Red Devils superstars.

Nani played a part in Javier Hernandez's first strike of the night but a series of wayward crosses and finishes epitomised what United fans feel will effectively result in the end of the Portuguese's association with the club - an end product.

Body language is often a telling sign with enigmatic performers like Nani, and in the last chance saloon, one suspects the exasperation drawn all over his face points towards a summer exit and an ideal ending for all parties to a far from happy story.
What we learned from Manchester United's FA Cup mauling of Fulham