The key decisions in Manchester City's win over Arsenal
3. 2. Ball over the line?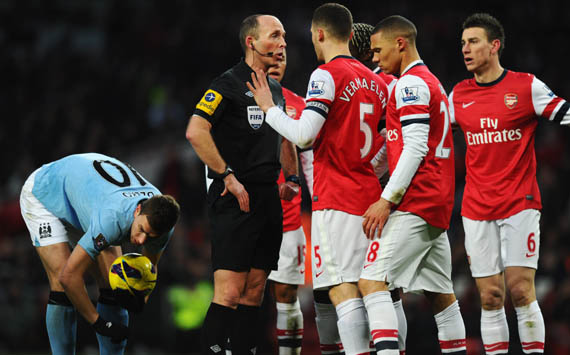 Dzeko stepped up to take the spot kick and saw it saved by Wojciech Szczesny, before it hit the post and bounced along the line and back into Szczesny's arms, with the linesman correctly ruling that it had not crossed the line.
The key decisions in Manchester City's win over Arsenal