What to look out for in football this weekend
2. Balotelli bust-up overshadows Man City's FA Cup tie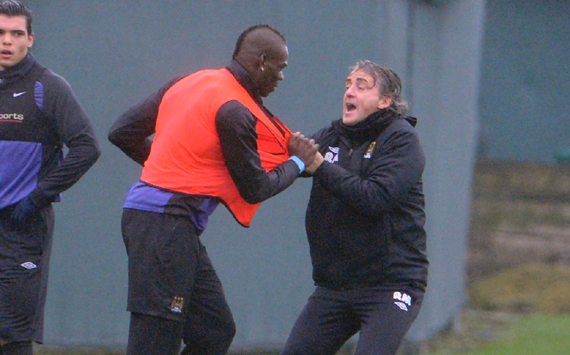 After clashing with Roberto Mancini in training on Thursday, it's unlikely that we'll see Mario Balotelli make an appearance in Manchester City's FA Cup third-round tie at home to Watford on Saturday.

The match pits Mancini against fellow Italian Gianfranco Zola and when the two last met on May 9 2010, both were heavily linked with the sack as West Ham drew 1-1 with Manchester City in the final game of the season. West Ham had already beaten the drop by five points but Zola was subsequently dismissed.

Meanwhile at Eastlands, Mancini had failed to secure Champions League football but remained in charge and went on to win the FA Cup and the Premier League.

After two years without a club, Zola was appointed as Watford boss last July and his side are in the hunt to secure a playoff place in the Championship this term.

Ahead of the tie at the Etihad Stadium, Zola rekindled the previous battles he endured with Mancini as a player in Serie A.

"To play against, he was a pain in the backside, to be honest," said Zola.

"He was so good, so talented and such an intelligent player.

"But as well as being a fantastic player, he has always been a great competitor. That's why you always had a lot of respect for him and Vialli – and you hated them at the same time.I wanted to kick him a few times when he was playing."
What to look out for in football this weekend