1. Fergie and Pardew lock horns after Boxing Day thriller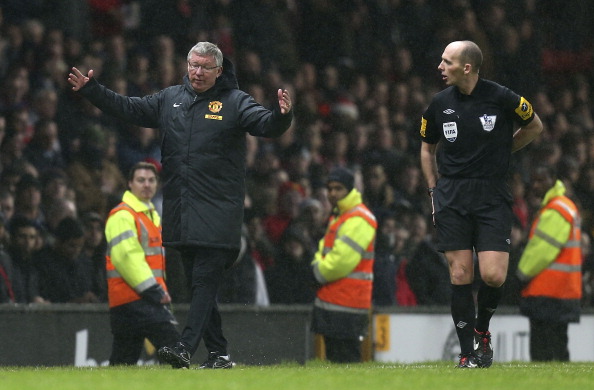 After suggesting Robin van Persie could have been killed last week, the red nosed Manchester United boss was once again dominating the headlines with some more inflammatory comments.
After a rollercoaster ride of a match at Old Trafford between the league leaders and Newcastle,
Chicharito struck late on to put the Red Devils seven points clear at the top of the table
.
All the post-match discussion, though, was centred around Fergie's haranguing of referee Mike Dean.
Alan Pardew, in a moment of bad judgement, decided it would be a good idea to suggest the FA should take action against the mighty Sir Alex.
As expected,
the United boss didn't take too kindly to comments coming from the manager of a "wee club in the North East".
Goal.com
cartoonist Omar Momani excelled himself once again,
conjuring up this little beauty which summed up the whole affair.
Looking on from a distance,
Arsene Wenger decided to stick his nose his nose into the debate
, taking Pardew's side, in a subtle, yet quite obvious way.