The Premier League's biggest ever hammerings
1. Manchester United 9-0 Ipswich Town (March 4, 1995)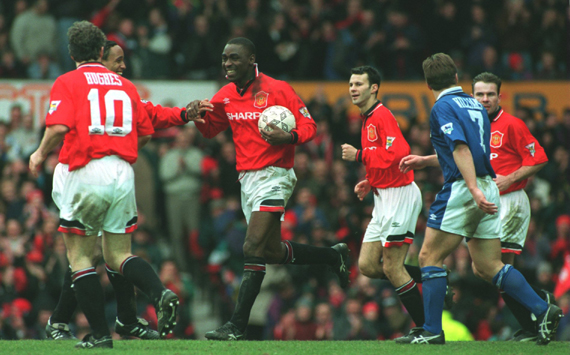 The original Premier League hammering and yet to be equalled. Manchester United put right an away defeat to George Burley's relegation candidates earlier in the 1994-95 season with a remorseless battering.

Andy Cole was at the heart of the triumph with five goals, an individual achievement that has since been matched (more on that later) but never bettered. It was Roy Keane who opened the scoring, however, getting forward as an emergency right-back to drive home from outside the area.

With the tone well and truly set, Cole followed up with his first just four minutes later and had his second not long before the break.

After half-time, all hell broke loose. The hat-trick came on 53 minutes before Mark Hughes buried one two minutes later and another within five minutes of that. Cole went on to sandwich a Paul Ince strike to leave the Trotters red-faced.
The Premier League's biggest ever hammerings