1. Messi breaks Muller's calendar record... or does he?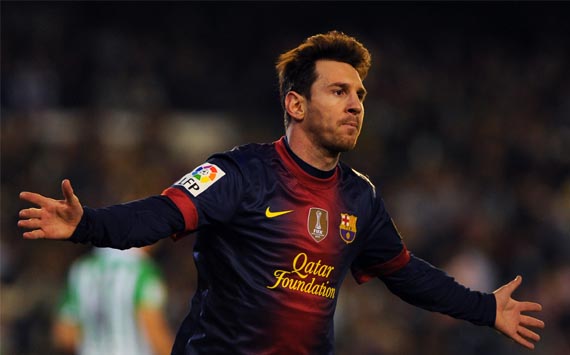 Despite fears that he may not feature again in 2012 due to a knee injury,
Lionel Messi miraculously recovered in time to face Betis last Sunday night, and grabbed the two strikes needed to beat Gerd Muller's record
for goals scored in a calendar year.
It's been
a stunning 12 months for the Argentine
, who has perhaps
secured his place as the greatest player of all time
, at the age of just 25.
The achievement also boosts Messi's chances of winning the Ballon d'Or,
although he wants to see Andres Iniesta take the prize after his Barcelona team-mate teed up his historic goal
.
The legendary German striker
admitted his delight that a player of Messi's calibre had broken his record
, but has he?
Zambia's FA immediately claimed that the record, in fact,
belonged to their former striker and manager, Godfrey Chitalu
.
The African association have alleged that the former striker scored an
amazing 107 goals across 1972, a fact backed up by current FAZ chairman and former PSV winger, Kalusha Bwalya
.
Documentation has been sent to Fifa in an attempt to ratify Chitalu's record, so watch this space!