Top 10 Manchester derby moments
1. Gary Neville and Paul Scholes lock lips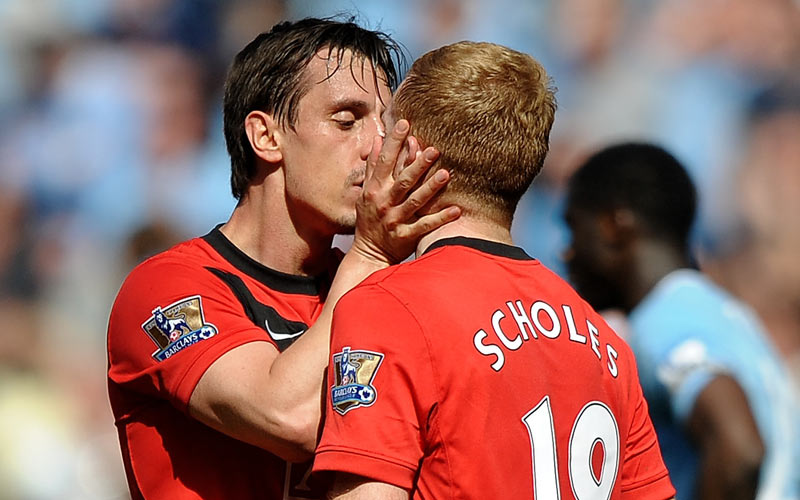 Date:
April 17, 2010
Venue:
Etihad Stadium
Result:
Manchester City 0-1 Manchester United
On the same weekend that fourth-spot rivals Tottenham had beaten Chelsea to move into the much sought-after league standing, City were once again handed a sickening sucker punch by Manchester United with an injury-time goal.
Seven months on from Michael Owen's last-gasp winner, and three months on from Wayne Rooney's 'Fergie Time' winner to knock Roberto Mancini's side out of the League Cup, Paul Scholes was on hand to head home a crucial winner for his side.
Overwhelmed with emotion, United stalwart Gary Neville cantered over to the goalscorer, gently placed both hands on Scholes' cheeks and laid a smacker right on his lips in a scene reminiscent of Clark Gable and Vivian Leigh in 'Gone With The Wind'.
Neville said after the game: "A few people have given me a bit of stick, but I've spoken to a lot of my mates who said they'd have done exactly the same if they'd been able to get to him! I was just so happy."


Follow Alex Young on

Top 10 Manchester derby moments