Football's biggest wheeler-dealers
2. Arsene Wenger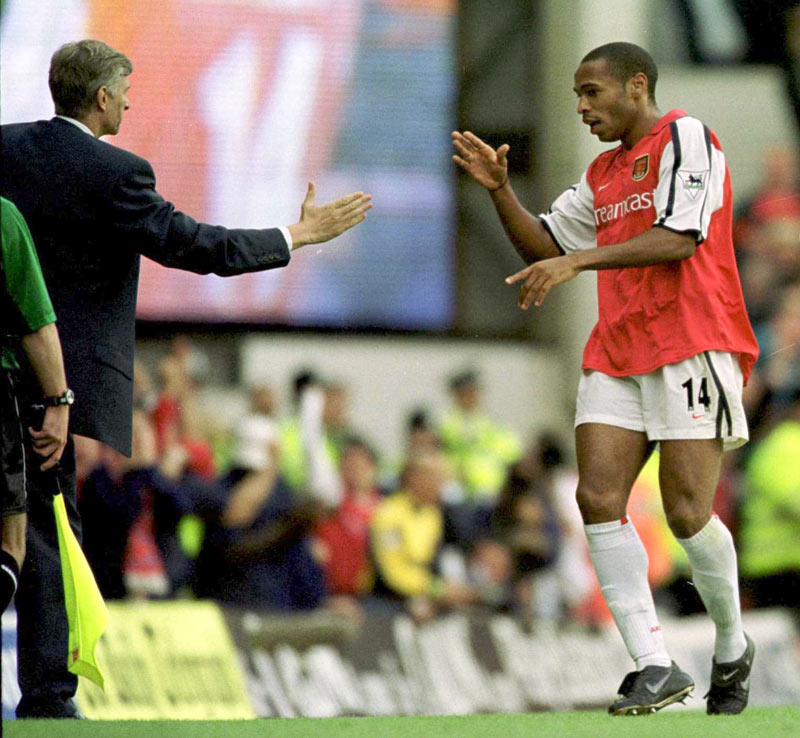 There are not many with a transfer record as good as Arsene Wenger. Since arriving at Arsenal in 1996, he has made over £300 million in profit from players brought.

Thierry Henry, arguably his most successful signing, was brought from Juventus in 1999 for £10.5m. After being forced onto the wing at the Italian side, Wenger moved the Frenchman into the centre. Over the course of the next eight years, he became the club's all-time top goalscorer before moving on to Barcelona for a profitable £16m.

Patrick Vieira is another of Wenger biggest successes. Bringing him from AC Milan in 1996, the Frenchman became the club captain and midfielder enforcer over his nine years at Highbury before moving back to Italy to Juventus for £10m profit.

But the two most impressive transfer dealings are Nicolas Anelka - who joined from Paris Saint-Germain in 1997 for just £500,000 before moving to Real Madrid for a stunning £22.5m just two years later - and future club captain Cesc Fabregas who was nabbed from the Barcelona youth setup for £2.25m in 2003 before completing a drawn-out return to the Catalan side eight years later for £32m.

Other notable examples is Kolo Toure arriving from ASEC Mimosas for £150,000 and being sold to Manchester City for £15m, the £18m profit made on both Marc Overmars and Emmanuel Adebayor.
Football's biggest wheeler-dealers