A return to Chelsea or a venture abroad? Where next for Romelu Lukaku?
---
COMMENT
---
The Champions League is where reputations are built. Not strictly so, but it is the opinion of Everton striker Romelu Lukaku, who has made no secret of his desire to test his worth against the best European football has to offer.
A summer departure looks inevitable for the Belgian, and thanks to a consistent supply of Premier League goals over a five-year period, the 23-year-old now has the pick of the elite at the end of the season. Chelsea, Bayern Munich and Juventus have all been heavily linked with a move in the summer, though some destinations appear more fitting than others.
UCL is where reputations are build... what a competition
What a game

— R.Lukaku Bolingoli10 (@RomeluLukaku9) February 21, 2017
A return to Stamford Bridge is possibly the most feasible move, with Chelsea almost-certainly guaranteed a spot in the Champions League thanks to the unerring guidance of Antonio Conte. Lukaku has unfinished business in west London. His bit-part title under Jose Mourinho did little to prove the forward's worth, though the Lukaku of present is a different beast entirely to the raw teenager who was attempting to cut his teeth in the Premier League. 
A lot will be determined by the future of Diego Costa, who is almost tailor-made for the counter-attacking 3-4-3 formation which Conte has instilled at Stamford Bridge. The Brazil-born Spain international had his head turned by a lucrative offer from China in January and was subsequently dropped by his manager, while difficulties settling into London life have seen him linked with a return to former club Atletico Madrid. 
It's official: Ranieri sacked by Leicester
Lukaku (16) is one of only two players with more top-tier goals than Costa (15) this season, the other being Arsenal's Alexis Sanchez (17), and comes armed with a record of 78 goals in just 153 appearances for Everton. In fact, only Harry Kane (44) has scored more than Lukaku's 36 Premier League goals since January 2015, excluding penalties.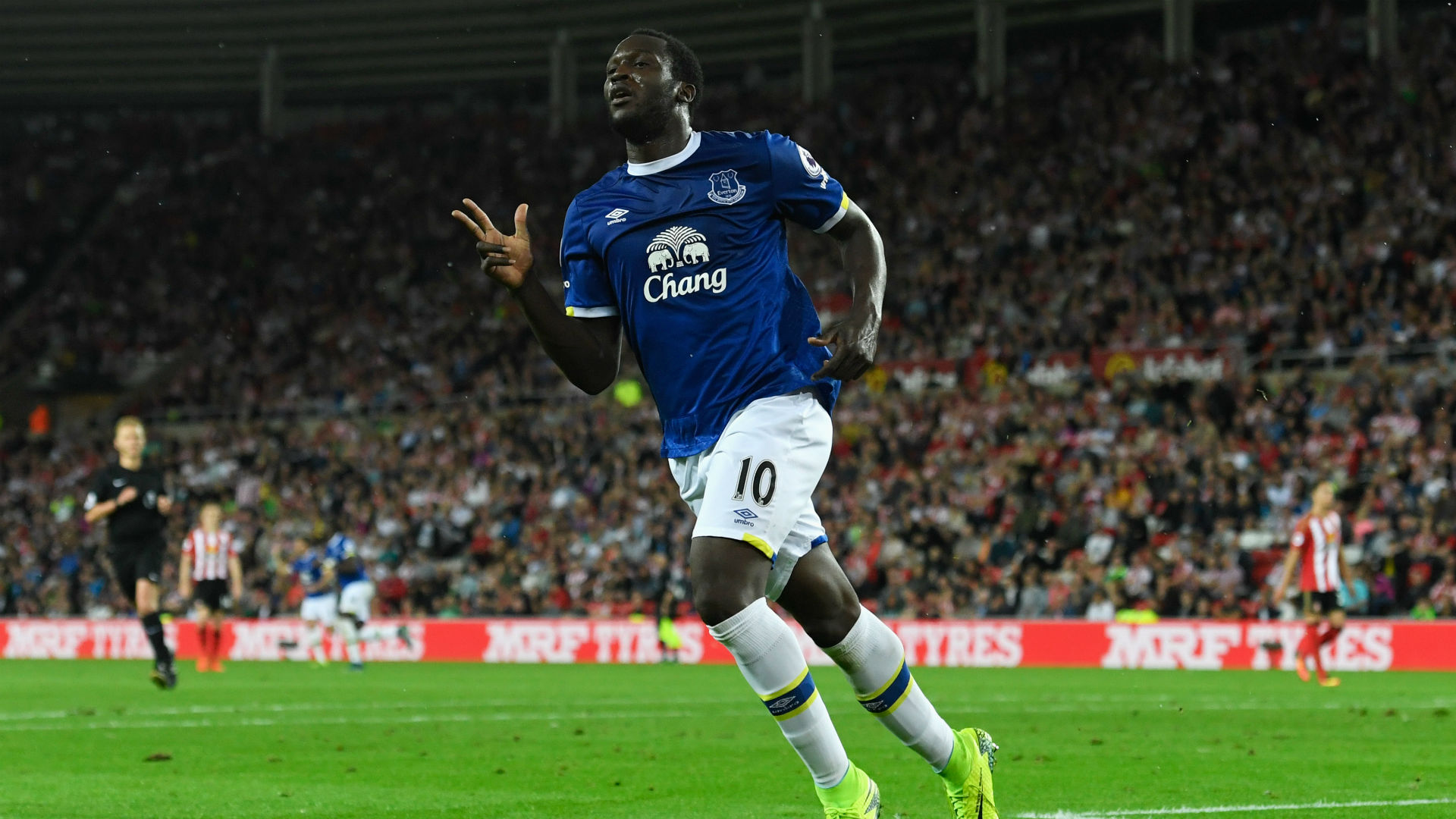 His return speaks for itself and Everton boss Ronald Koeman has labelled him as "one of the most clinical strikers in world football", even backing him to eventually ply his trade for Barcelona. The preternatural trio of Lionel Messi, Luis Suarez and Neymar is unlikely to be disrupted in the short-term, though, and the nature of a potential record-breaking transfer to secure Lukaku's services is more inclined to see Real Madrid make a move. However, La Liga as a destination looks improbable.
Neville: Rooney sale would be odd
Instead, the tenacity of the Bundesliga may suit the implacable Belgian, though his hefty price-tag is unlikely to sit well with either Bayern Munich or Borussia Dortmund. Javi Martinez remains Bayern's record signing at €40 million, although Portugal international Renato Sanches could end up costing them up to €80 million depending on a number of conditions. Of course, Robert Lewandowski's presence at the Allianz Arena represents another stumbling block in Bavaria, but Thomas Tuchel's purse strings may be loosened at Dortmund with Pierre-Emerick Abameyang set to leave. 
"There was talk of Juventus but no-one can afford him in Italy," Lukaku's agent Mino Raiola said of his client's future. "Outside of England, realistically the only clubs that can afford him are Paris Saint Germain, Bayern Munich, Barcelona and Real Madrid."
With all the criticism PSG forward Edinson Cavani has endured, the Uruguayan has struck 25 Ligue 1 goals for the Parisians this season and is going some way to replace the void left at Parc des Princes by Zlatan Ibrahimovic. The French champions are in danger of losing their crown, however, and may be forced to further enhance their squad with a number of significant signings in the summer, of which Lukaku could very well be one.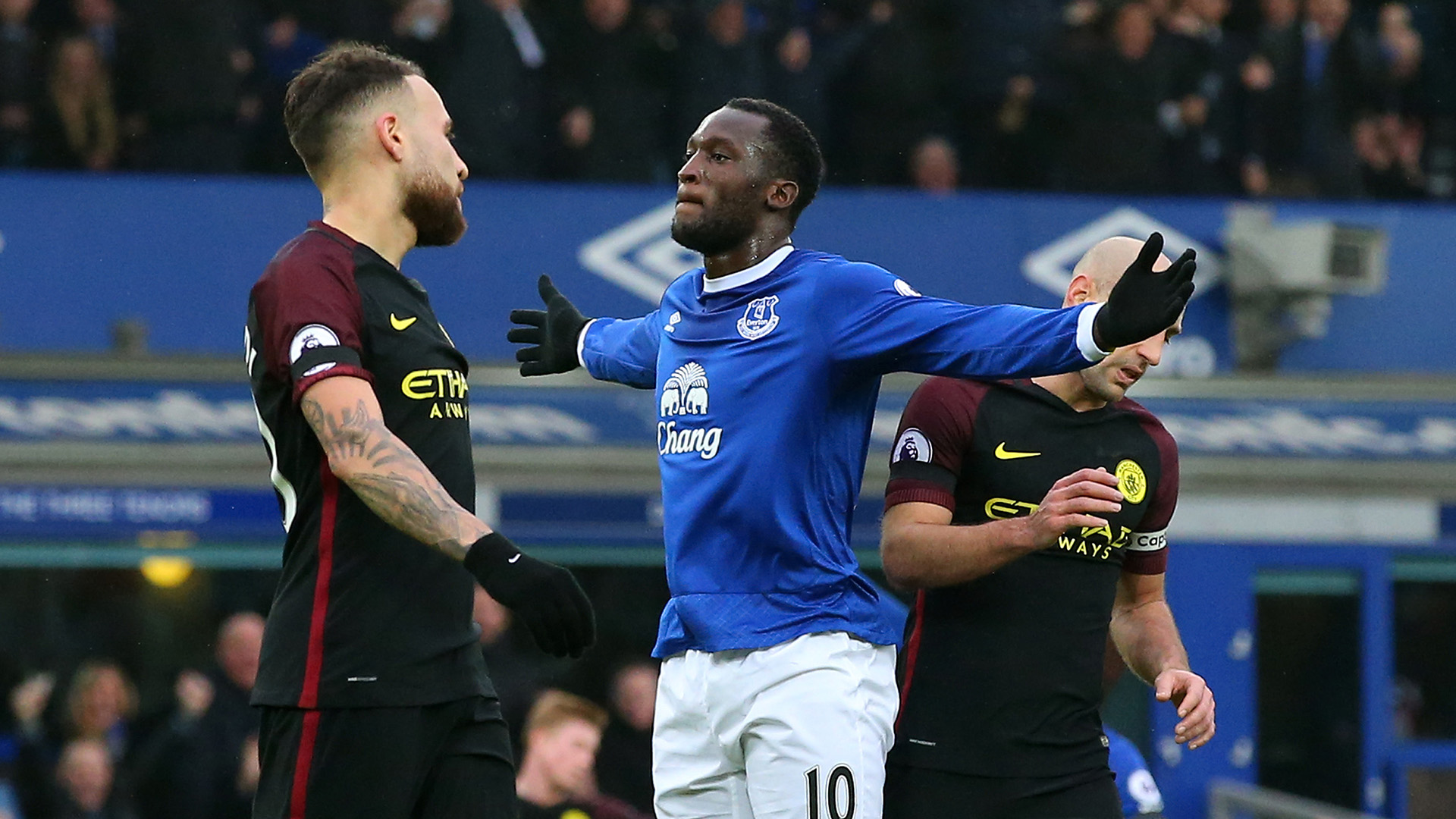 Lukaku could, of course, decide that Goodison Park is the environment in which he wants to continue his development. "The beauty for Everton is the chairman Bill Kenwright," Raiola is on record as saying. "This man is one of the most amazing men I have met in my 35 years in football. I would like to have [him] as owner of my football club. He knows what players really need I believe, he is a great character who loves his club. It is a great strength."
'Rooney still good enough for Europe'
Indeed, Lukaku has everything in place at Everton to continue his evolution. Everything but Champions League football, that is, though the Toffees are striving for a top-four spot and have not been beaten in the Premier League since Boxing Day 2016 - a run of eight fixtures, with five wins and three draws, moving the club to seventh in the table. 
However, It feels like a matter of when and where, not if, Lukaku moves into that next bracket. Still only 23 years of age, Lukaku has the footballing world at his feet and the reward of Champions League football is only a season away, as he continues to build a reputation of one of the finest forwards in the game.