Tigres laugh at critics, Peralta becomes hero and more thoughts from the Liga MX quarterfinals
We've halved the contestants for the Liga MX title, and the cuts are surprising ones.
Tijuana succumbed to the curse that has so often dogged the team that finishes with the No. 1 record, though it didn't go quietly. Defending champion and No. 2 seed Pachuca suddenly found its attack lacking after relying upon it all season. And it was Club America that came out on top in the Clasico Nacional, just a few months after Chivas threatened to derail Las Aguilas' centennial season with a big league win and another triumph in the Copa MX.
Let's take a look at five things we learned from the Liga MX quarterfinals ...
---
PERALTA GETS INVOLVED TO BECOME AMERICA'S HERO
---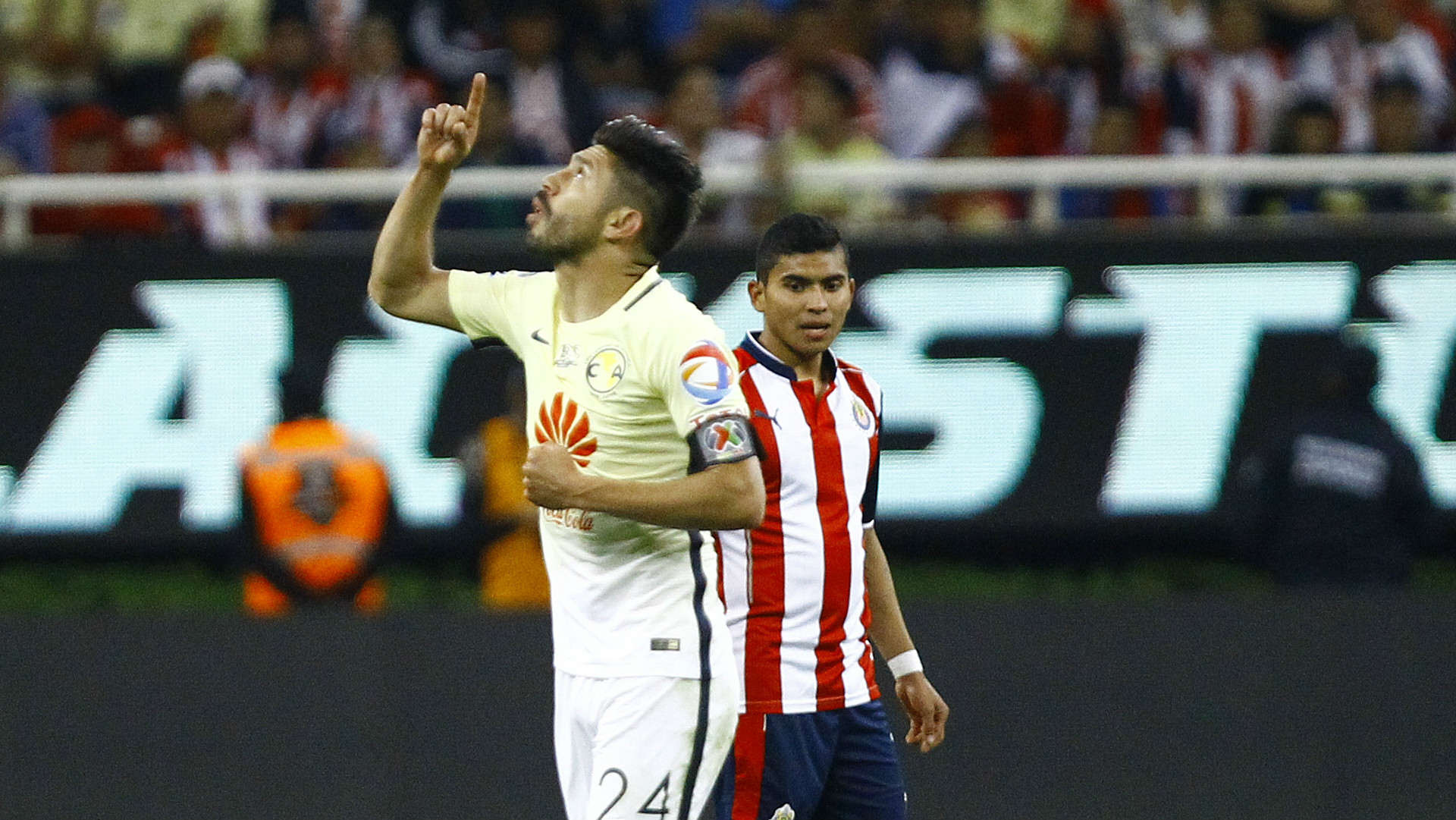 After 50 minutes, forward Oribe Peralta had done very little to redeem America coach Ricardo La Volpe's decision to give him a start against Chivas. Playing largely on the left wing, Peralta looked uncomfortable, and it was easy to forget he was on the field. Worse, it looked like the Mexico international's inclusion disrupted the chemistry that Darwin Quintero and Silvio Romero had generated up top when Peralta was coming in as a substitute in recent matches.
Then, in the 55th minute, Peralta surged back and leapt to meet a Quintero corner kick, finding the goal that ultimately would mark the only difference between the rivals and send America through at Chivas' dismay.
The goal was classic Peralta, with the forward taking advantage of average-at-best set-piece marking. Popping up after being irrelevant for large portions of the game also is a Peralta special. That won't be remembered, though, especially if America can go on to find the title that fans and directors have made it so clear they want in year 100.
Peralta will be remembered as a hero, and La Volpe's decision to start him looked upon as a stroke of genius. That was true for maybe one minute of the 90, but it happened to be the minute that mattered.
---
TIGRES MAKE MOCKERY OF EARLY DEMISE CONCERNS
---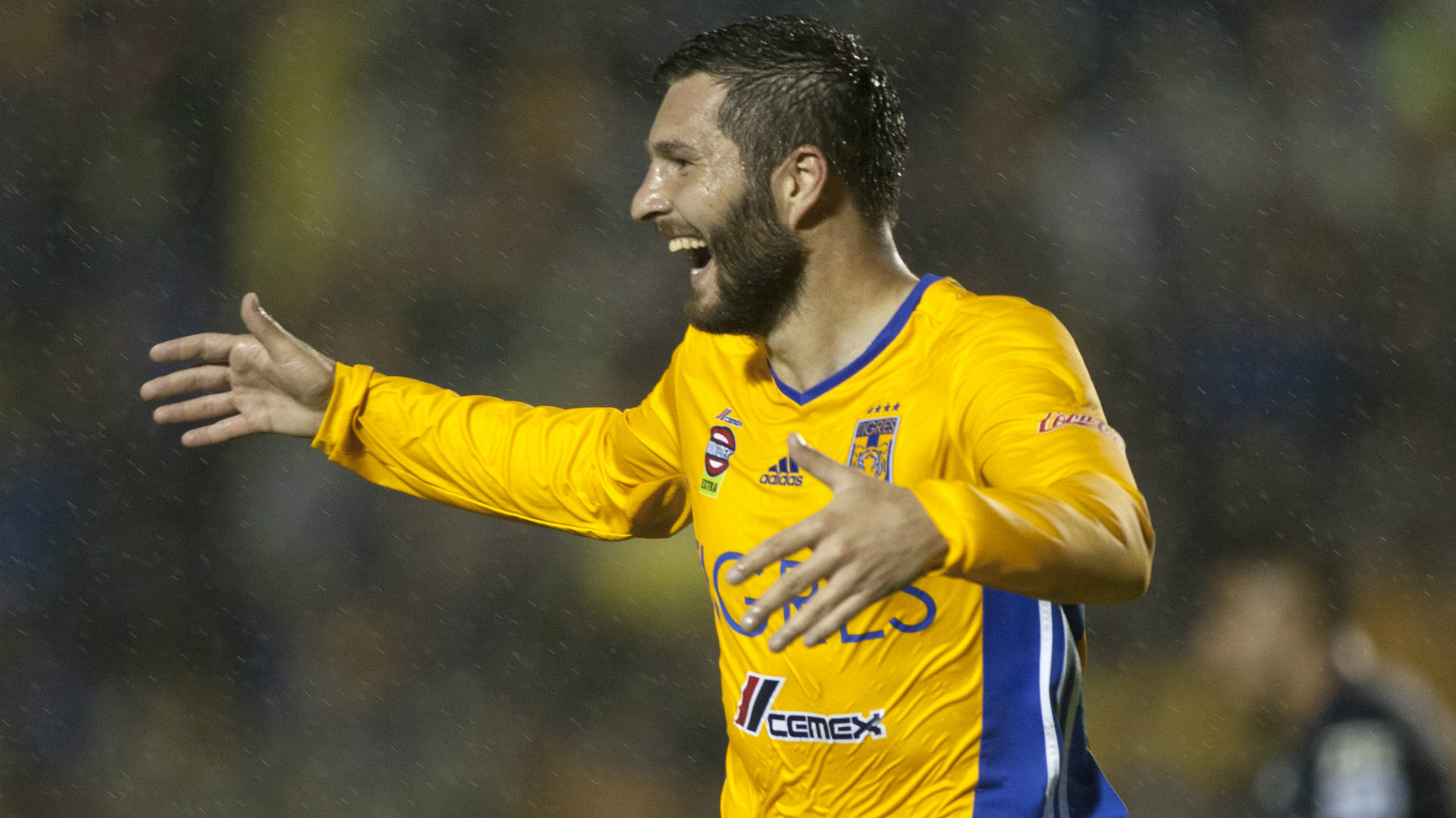 A loss entering the Liguilla spelled doom for Tigres. The defense was going to be its downfall after a 2-2 draw with Pumas in the first leg. And then came the second leg. Tigres' defense was stellar, and the attack was able to pile it on with a 5-0 victory that saw them move into the semifinals with ease behind a 7-2 aggregate victory.
On the face, the worst news for teams facing Tigres (it's Leon at the moment) is that Andre-Pierre Gignac is back to his scoring ways. The Frenchman scored a hat trick and played a big part in compatriot Andy Delort's goal that made it 5-0, and that was just days after he provided an assist for one of Tigres' goals in Mexico City. While that certainly will be a worry for teams hoping to keep Tigres from winning the title again, the defense's suffocating showing could be of even more note.
Though injuries have somewhat limited the protection options, center backs Hugo Ayala and Juninho dealt with everything Pumas threw at them in the second leg — and the duo wasn't at all bad in the first. Jorge Torres Nilo is back at left back and played well over both legs. The right back spot is a bit of a question, but it's not going to be easy to score on Tigres in the semifinals — and it looks like another spot in the final may be coming up for a team that now can laugh at critics that predicted an early exit after a late-season blip.
---
LEON AVOIDS COLLAPSE BY STICKING TO PLAN
---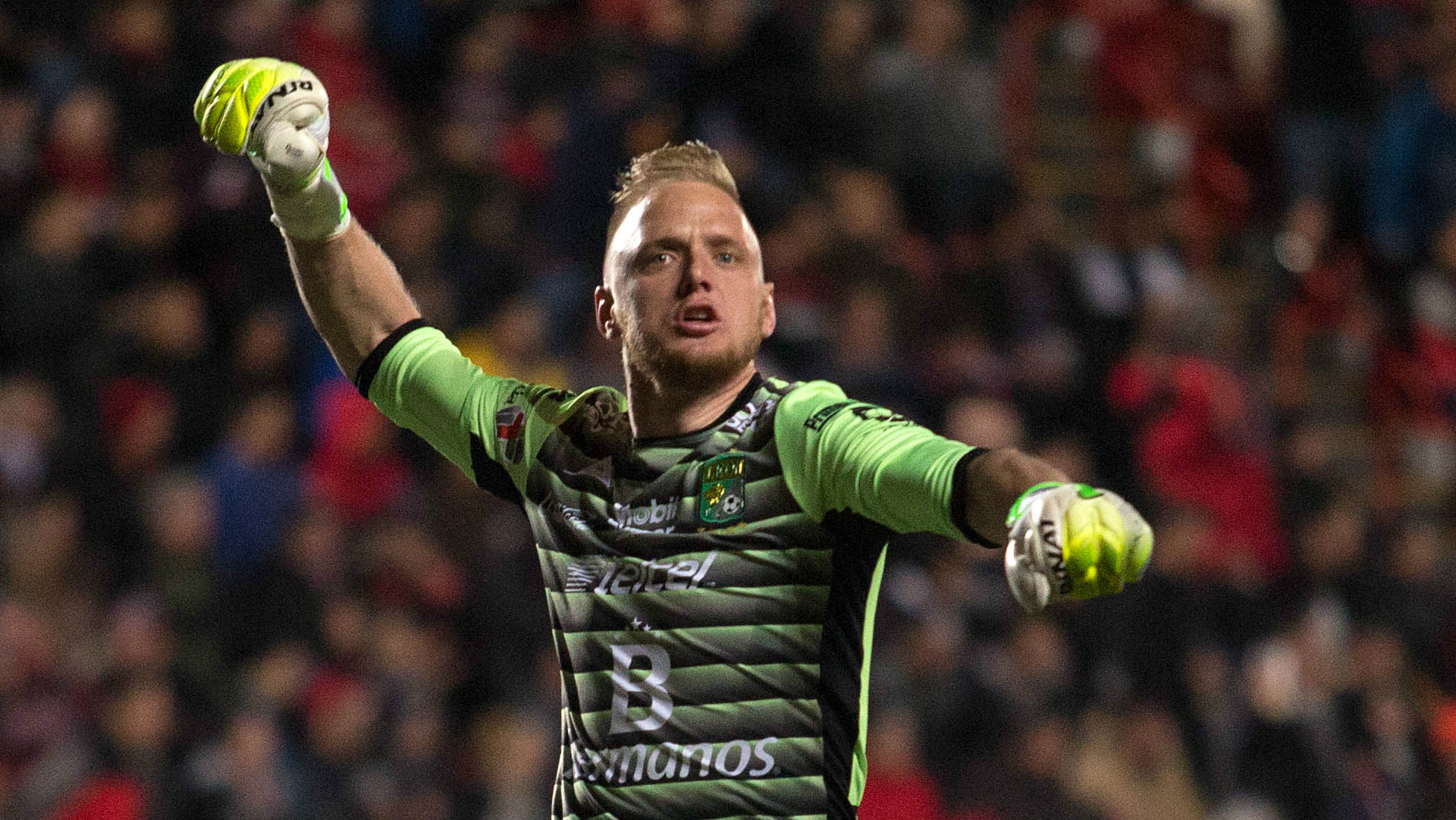 No. 8 seed Leon went into the Estadio Caliente with a 3-0 lead on Tijuana and went into the locker room at the same building trailing 3-0 at halftime. That result would've sent Javier Torrente's men home based on Tijuana's better position in the league table.
Even after going down to 10 men when former LA Galaxy midfielder Juninho was given a straight red for leaving his boot in on a tackle in the 16th minute, Tijuana was able to beat Leon at its own game to some extent, with Xolos coach Miguel Herrera drawing up a game plan that saw Leon have little time on the ball to string together passes and clogging lanes to cause interceptions.
Leon was panicked, yes, but the team never fully lost its head. Maxi Moralez's entry into the match in the 69th minute seemed to finally calm the team, and he got the assist on Mauro Boselli's eventual back-breaker on a cross from outside the box that he recycled and put back in.
Leon kept playing its same playing style, putting pressure on Tijuana when possible and getting forward on the flanks to provide service for the big forwards inside the 18. The visitors kept with it and earned an upset to move into the semifinals, even as they saw their 11-match unbeaten streak come to an end.
---
NECAXA'S DEFENSE STOPS PACHUCA'S STARS
---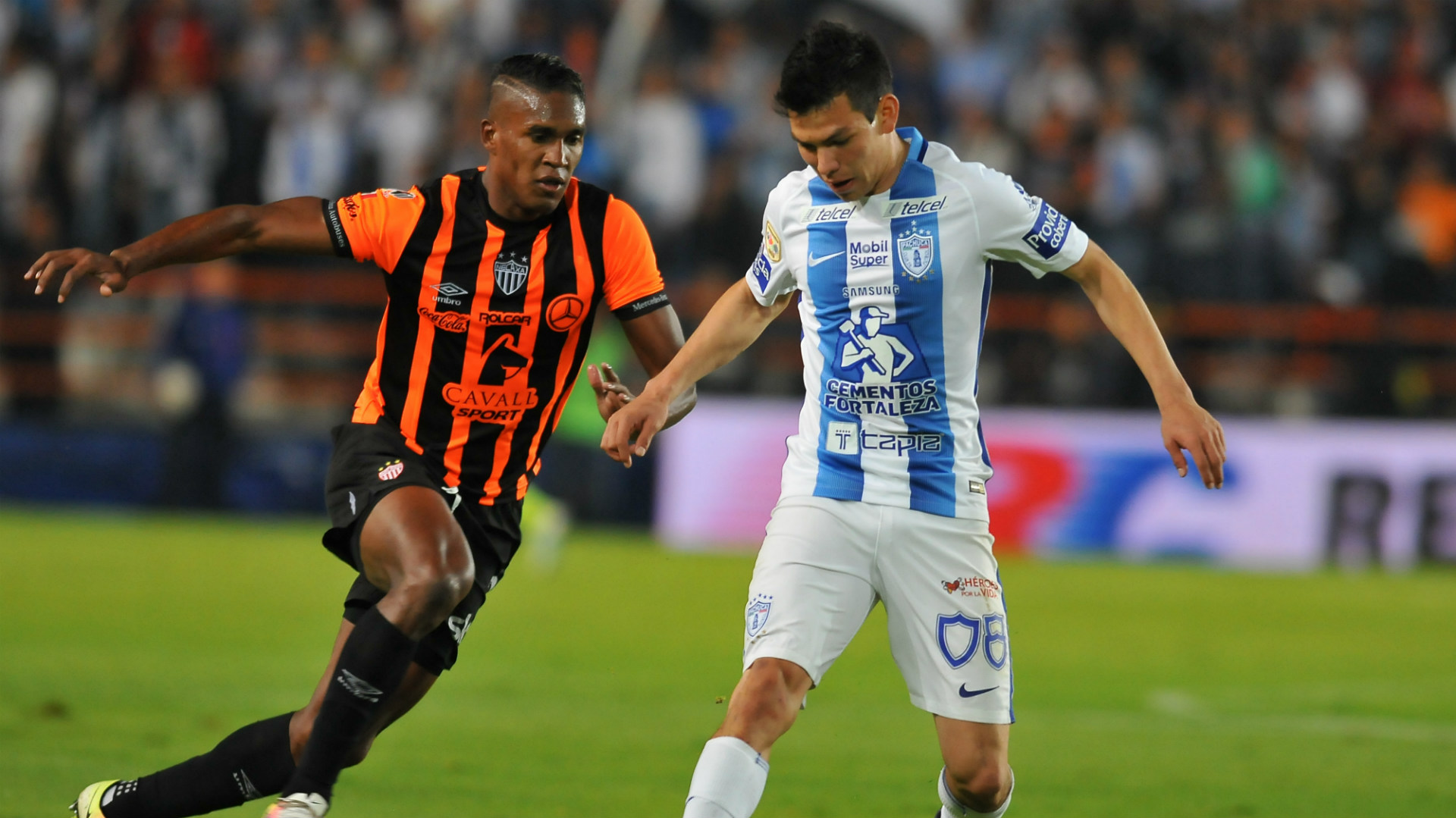 Playing for a scoreless draw seemed like a mistake by Necaxa in the second leg of its tie with Pachuca. But after a 2-1 win in the first leg, Alfonso Sosa's men were able to keep the league's highest-scoring team from finding the back of the net at home and see their dream season continue.
After the newly promoted team clinched an unlikely playoff berth, it's now an unlikely semifinalist, coming up against Club America. Necaxa did it with defense, yes, but the club did it with an unusually physical brand of defense that saw it earn five yellow cards and a straight red for its efforts. 
Pachuca boss Diego Alonso congratulated Necaxa and said the opponent deserved to advance, but also was frustrated with the officiating, especially with winger Hirving Lozano getting chopped down on a number of occasions.
"I feel like they're going to look for him, they're going to look for him, they're going to look for him to intimidate him, and one day they're going to hurt him, which would be a shame for Pachuca and for Mexico," Alonso said.
Necaxa will have to change its game plan for the semifinal, and Sosa will have a chance to show his tactical flexibility after yet another unexpected triumph.
---
LOSERS WITH HOPE FOR FUTURE
---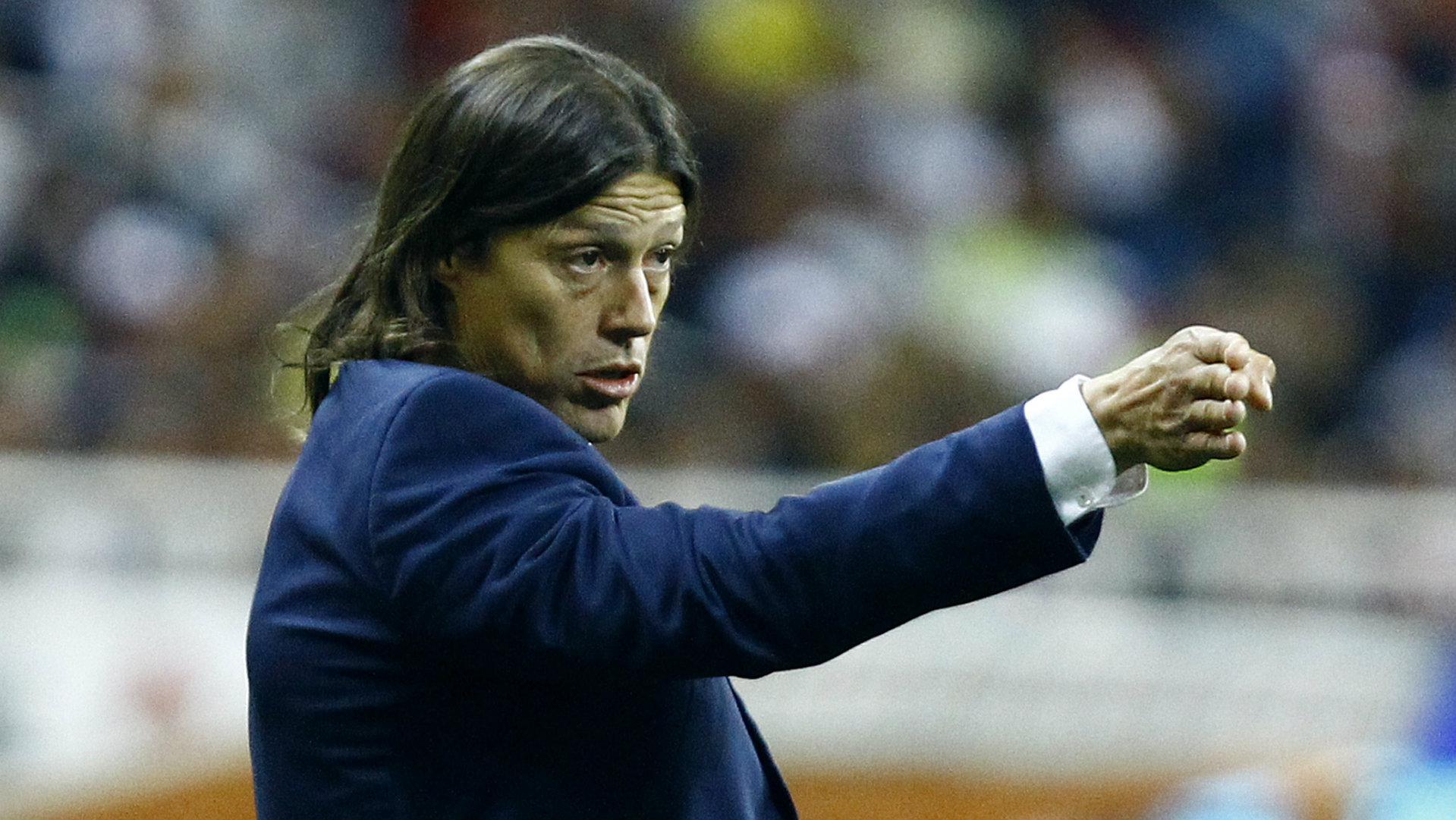 None of the four losers seems to have been particularly abysmal, and the quartet should be able to factor into tournaments in the near future. Coach Matias Almeyda's Chivas will undoubtedly look for another scoring threat to pair with Alan Pulido during the winter, but the team is sound elsewhere. It's a shame Chivas won't be able to enter the Copa Libertadores, but Almeyda now can keep his focus lazered in on the league.
So too can Miguel Herrera, whose Tijuana team was a revelation this tournament. Defensive reinforcements could help the team find more depth at the back and give Golden Boot winner Dayro Moreno and top assist man Milton Caraglio more opportunities.
Pumas nearly missed the playoffs in coach Francisco "Paco" Palencia's debut season, but the young Mexican boss showed promise, as did his team despite Sunday's lopsided loss.
And Pachuca may be the most fascinating of the bunch. Just months after winning the top prize, the team stayed largely in tact and battled injury and international absences to finish in the same place in the league table in the regular season. Erick Gutierrez's absence in the quarterfinals hurt the team against Necaxa, and it's tough to imagine all of the Tuzos' young stars will be back whether healthy or not.
Rumors continue to link Guti and Hirving Lozano to moves abroad, and there are other players the team may want to offload. Pachuca's sporting director said Sunday that the club also has two signings already lined up.
All four teams are starting their offseason earlier than planned, but don't be surprised to see them back in the playoffs next time around or perhaps becoming regular contenders in the years to come.