Stuart Baxter's Bafana Bafana record
After months of speculation and uncertainty, the South African Football Association (Safa) finally announced Stuart Baxter as the new Bafana Bafana head coach on Thursday afternoon.
The 63-year-old is no stranger to the national team hot seat, having been at the helm previously. Baxter was in charge of Bafana between 2004 and 2005, in a stint which only lasted 611 days. Although, at the time Baxter was completely unknown to South African football and lacked understanding of the South African football philosophy which inevitably led to his downfall.  
The former England under-19 coach was previously roped in by Safa in an attempt to qualify the national team for the 2006 Fifa World Cup in Germany. But despite having an abundance of talent at his disposal, the coach failed dismally as Bafana finished third in their group behind Ghana and the DR Congo.
The statistics during Baxter's initial stint with Bafana do not make for the best of readings. In 23 matches in charge of the team, the Briton could only manage 10 victories, losing seven matches and drawing six.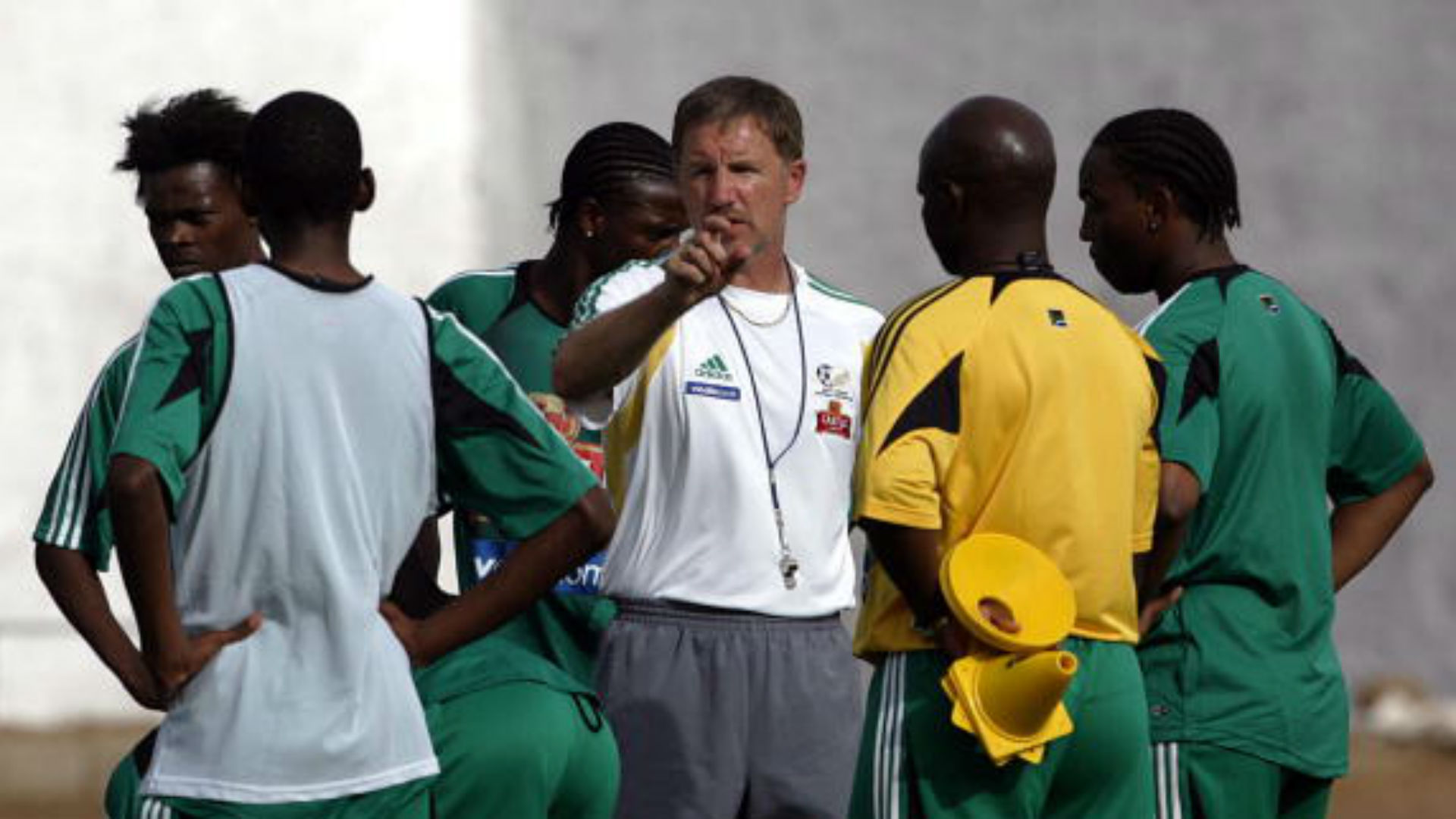 The coach accumulated a below average winning ratio of 44 percent. The former Kaizer Chiefs tactician most notable victory came in a 2-1 victory against Mexico in the 2005 Gold Cup, held in the United States of America (U.S.A). South Africa were invited to participate in the tournament and advanced to the quarterfinals before being eliminated by Panama 5-3 on penalties following a 1-1 draw.
However, it should be noted that on their path to the knockout rounds, Bafana drew with lowly ranked Guatemala and Jamaica. During the Baxter era, Bafana also had suffered considerable losses against the likes of Iceland, Burkina Faso and Ghana.  
Nonetheless, despite Baxter's relatively poor record he is regarded as the only coach in South Africa's history to mastermind a victory against Nigeria, in November of 2004.
While Baxter's reappointment would have raised many eyebrows considering his past record, it must be said that over the years Baxter has familiarised himself with the domestic game and has achieved credible success in his own right. This season in particular, the coach has gained great experience on the continent as he has steered SuperSport United to the group stages of the Caf Confederation Cup.
Nevertheless, Baxter's second bite at the Bafana cherry may just work for both parties, that is if he has learnt from his previous mistakes.