Perak begin life without Weigang, JDT desperate to bounce back from last week's defeat
Mohd Hafiz bin Hassan/CSN
---
BY         NIK AFIQ        Follow on Twitter
---
Kedah vs Pulau Pinang
The latest edition of the Northern Derby will see the top team in the league. Kedah going up against the bottom-placed side, Pulau Pinang.
Kedah, the only unbeaten side in the league so far this season, are set to dominate and collect the three points if their recent records are to be believed.
After a 4-1 victory at home against Pahang, followed by a tough away win at Kota Bharu against the Red Warriors, Tan Cheng Hoe's men are heading to the derby with a good momentum.
It's a different story for their neighbours Pulau Pinang. No win with only one goal scored and the latest 6-1 defeat the at the hands of Pahang last week have given the fans every right not to be happy with the team's performance.
The team's faithful fans have threatened to boycott by not attending any of the Panters' games, but head coach Ashley Westwood surprisingly has no problems with that.
"At least, when they boycott the the game, there will be less pressure on my players," said Westwood to Utusan Malaysia.
Another defeat could see a change of head coach for Pulau Pinang, while Kedah are definitely looking to take the advantage of Penang's situation right now.
JDT vs T-Team FC
The sight of JDT occupying the ninth position in the league is certainly unfamiliar not only to the Southern Tigers fans, but also to all Malaysian football fans.
After dominating the league for the past three seasons, five points from a possible twelve are certainly not good enough for a team as credible as JDT.
After suffering their first defeat in the league in 18 months against Perak last week, Benjamin Mora's men are certainly desperate to bounce back to improve their league form.
A win in midweek's game against Beongket Angkor FC in the AFC Cup has certainly helped them boost their confidence, but going up against the in-form T-Team would be no easy task for them.
Ever since their 5-0 defeat to Pahang, T-Team are currently unbeaten in their last three games, with two wins and one draw.
Coach Rahmad Darmawan admitted that he was dissapointed with their latest result, conceding two late goals in their 2-2 draw against PKNS FC. However, he is happy to see that the understanding of two import players, Farhod Tadjiyev and Mamadou Samassa is getting better.
According to  Stadium Astro, Darmawan said; "The result is really disappointing because we didn't deserve a draw, but I am happy with Tadjivey and Samassa's understanding."
Kelantan vs Selangor
Kelantan fead coach Zahasmi Ismail has expressed his disappointment after his team suffered back-to-back defeats in the league.
After losing two home games in a row to Kedah and Melaka respectively, Zahasmi has urged his team to bounce back quickly when they face Selangor tomorrow.
"I am really disappointed with the defeats in our last two home games. We really need to fix our weaknesses before the next game, though we really don't have much time to do that," said Zahasmi to Astro Awani.
For Selangor, a convincing 3-1 win against Felda United last week certainly has lifted the team's spirit up after, having gone through four matches across all competitions without a win earlier.
Coach Maniam Pachaiappan has praised his team's performance, and is confident that Selangor will slowly improve their performance from game to game.
Quoted from FA Selangor's website, Maniam said: "Of course I am happy with the win against Felda United. Now we have to prepare for the game against Kelantan and our focus will be on this game."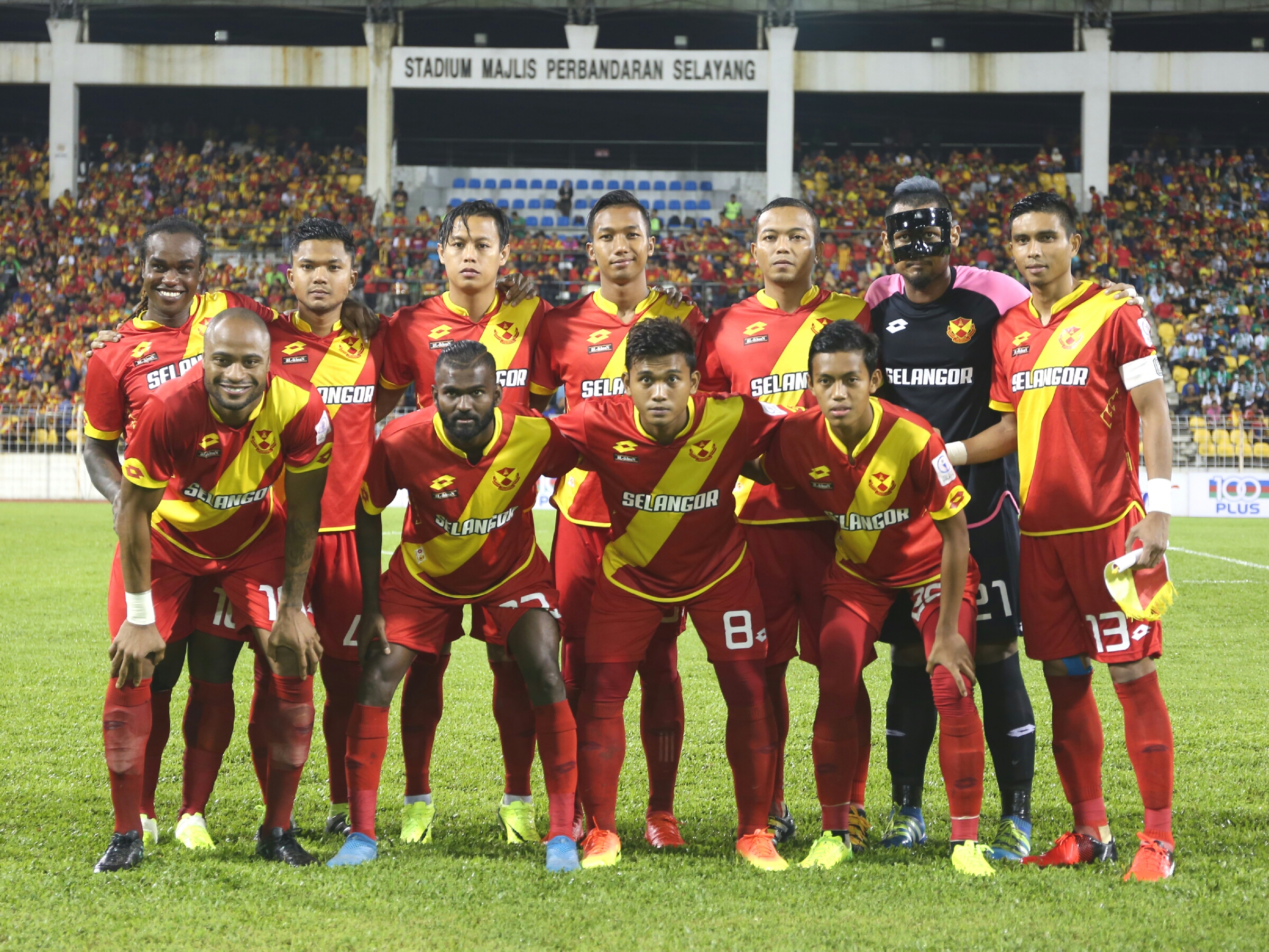 Selangor. Photo by Suhaimi Mohamad/CSN
Felda United FC vs Perak
The clash between Felda United and Perak are getting more attention this week, as both sides will be led by new head coaches.
Bhaskaran R Sathianathan takes over at Felda United after Azmi Mohamed left the position recently, and the former Malaysia head coach will have a tough task of lifting the spirits of the players after their 3-1 defeat to Selangor last week.
The defeat to Tampines Rovers FC in their midweek AFC Cup game means the Felda United players will have to work harder if they want to overcome the Bos Gaurus.
Arguably the biggest news for Malaysian football this month, the end of Karl-Heinz Weigang second stint at Perak was certainly a surprise for everyone despite Perak's good form in the league.
Currently third in the table, Perak FA announced that it has terminated the German coach's contract and former Selangor boss, Mehmet Durakovic has replaced him.
Durakovic managed to take the Red Giants to Malaysia Cup glory during his stint with the club and it will be interesting how he can continue and take over Perak from Weigang.
Perak impressively ended JDT's 25 games unbeaten run in the league last week, but it remains to be seen whether a change of head coaches will disrupt their performance on the pitch.
PKNS FC vs Sarawak
Elavarasan Elangowan and PKNS FC are aiming to continue their unbeaten streak, when Sarawak come visiting the Shah Alam Stadium.
After two big wins against Selangor and Perak, Elavarasan then was full of praise for his players when they came back from 2-0 down to draw 2-2 with the Titans, and they are aiming to take advantage of Sarawak, who suffered a home defeat to Melaka in their last league fixture.
Sarawak have recorded back-to-back victories prior to their defeat to Melaka United.
After only recording one victory so far this season, the Crocodiles are sitting dangerously above the relegation zone, and could find themselves in the bottom two if they lose to PKNS tomorrow. Felda United could overtake them in the standings as the two teams are currently only separated by goal difference.
Read the preview for the Melaka United vs Pahang match here.