Nigeria 1-0 Zambia: Where the game was won
Kabiru Abubakar/BackpagePix
---
COMMENT    By Solace Chukwu     

Follow on Twitter
---
If you appreciate cosmic symmetry, it was fitting that Alex Iwobi scored the winner in Uyo on Saturday. It was his goal that set the ball rolling in Group B, sending the Super Eagles on their way to a sixth World Cup appearance. That he also scored the goal to seal it tied it off in a neat bow.
It was also fitting in terms of the game's general pattern.
Iwobi, on for Moses Simon, was unable to wrest a starting place, as Gert Rohr stuck to the 11 that squeezed four points out of Cameroon, with Mikel John Obi playing just off Odion Ighalo.
With the state of affairs in the group, the onus was on Zambia to get a win in order to have a realistic chance. As such, a defensive approach was out of the question, and while this theoretically should have suited Nigeria's counterattacking style, the visitors were careful not to overcommit going forward, at least in the first half.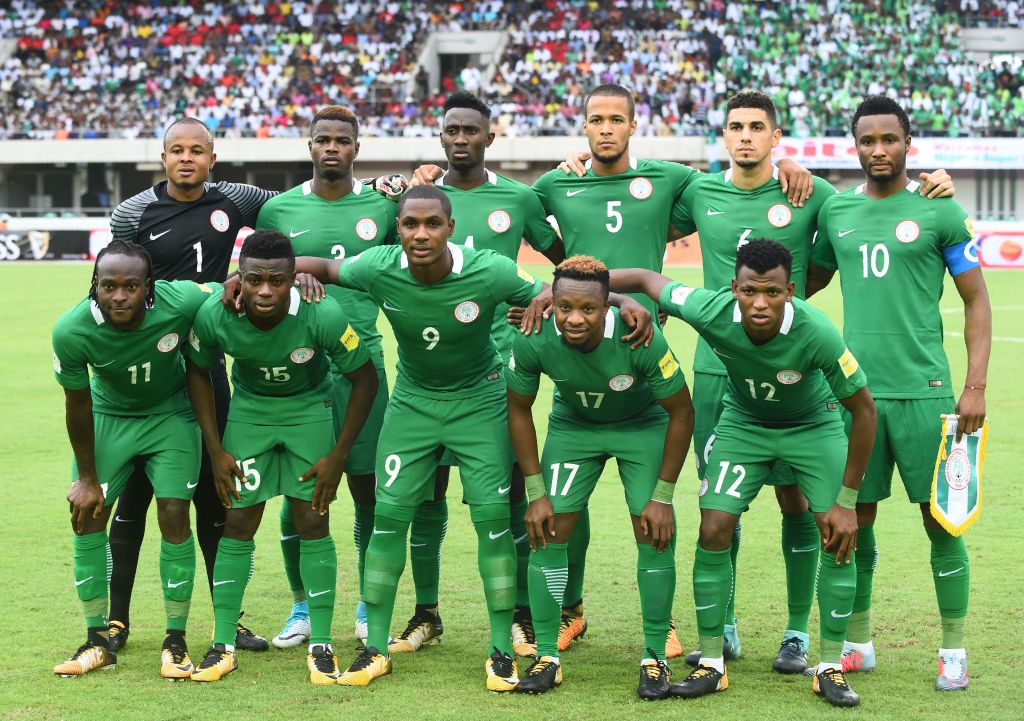 This was a game that was conditioned entirely by Chipolopolo's approach without the ball. The Zambians played with great intensity, and were very man-oriented in their marking. In possession, they played a similar 4-2-3-1 system to the Super Eagles, but were happy to commit one of their double-pivot to press, even at the expense of compactness.
This extreme man marking made for a chaotic game, devoid of control in midfield, and this suited Zambia just fine.
Neither Ogenyi Onazi and Wilfred Ndidi is clever enough on the ball to evade pressure—the way to beat man marking is to either (a) move into zones where your marker would be uncomfortable following, or (b) break the marking by beating your marker. Onazi dropping between the centre-backs might have helped get him time on the ball, for instance, as Ndidi tended to operate slightly higher in the build-up.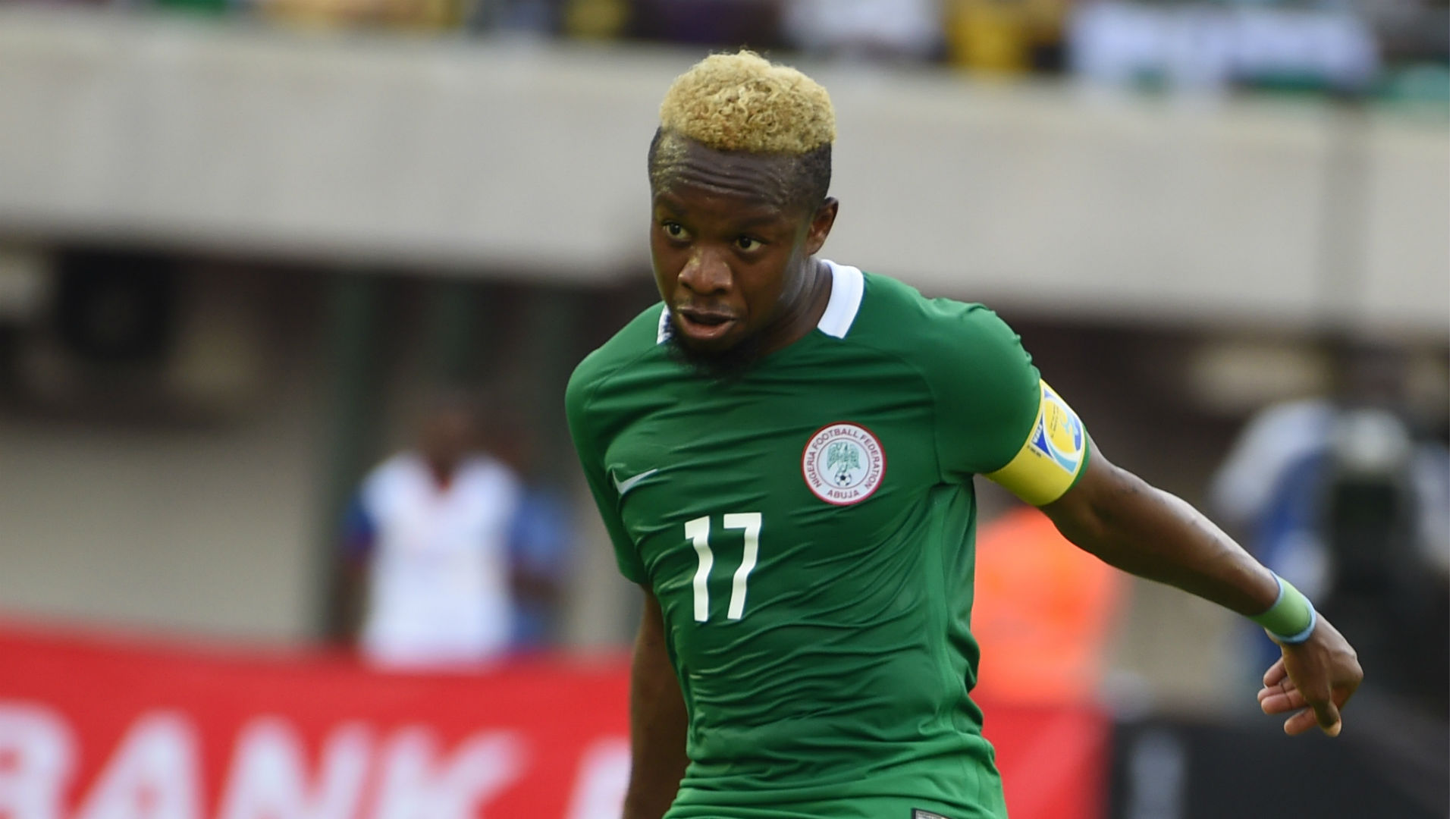 It was just as static further forward, as Odion Ighalo seemed to stop drifting to the right as he has done in the opening 10 minutes to combine with the winger, and Mikel covered effectively.
The exception was Moses, and his lateral roaming enabled by his free-ish role seemed the most likely to destabilize Zambia.
However, he had one of his less effective displays, constantly overrunning the ball and trying to take too much on. When he did move the ball on promptly, he created the best chance of the first half by playing in Ighalo, who blasted over.
These moments though were few and far between.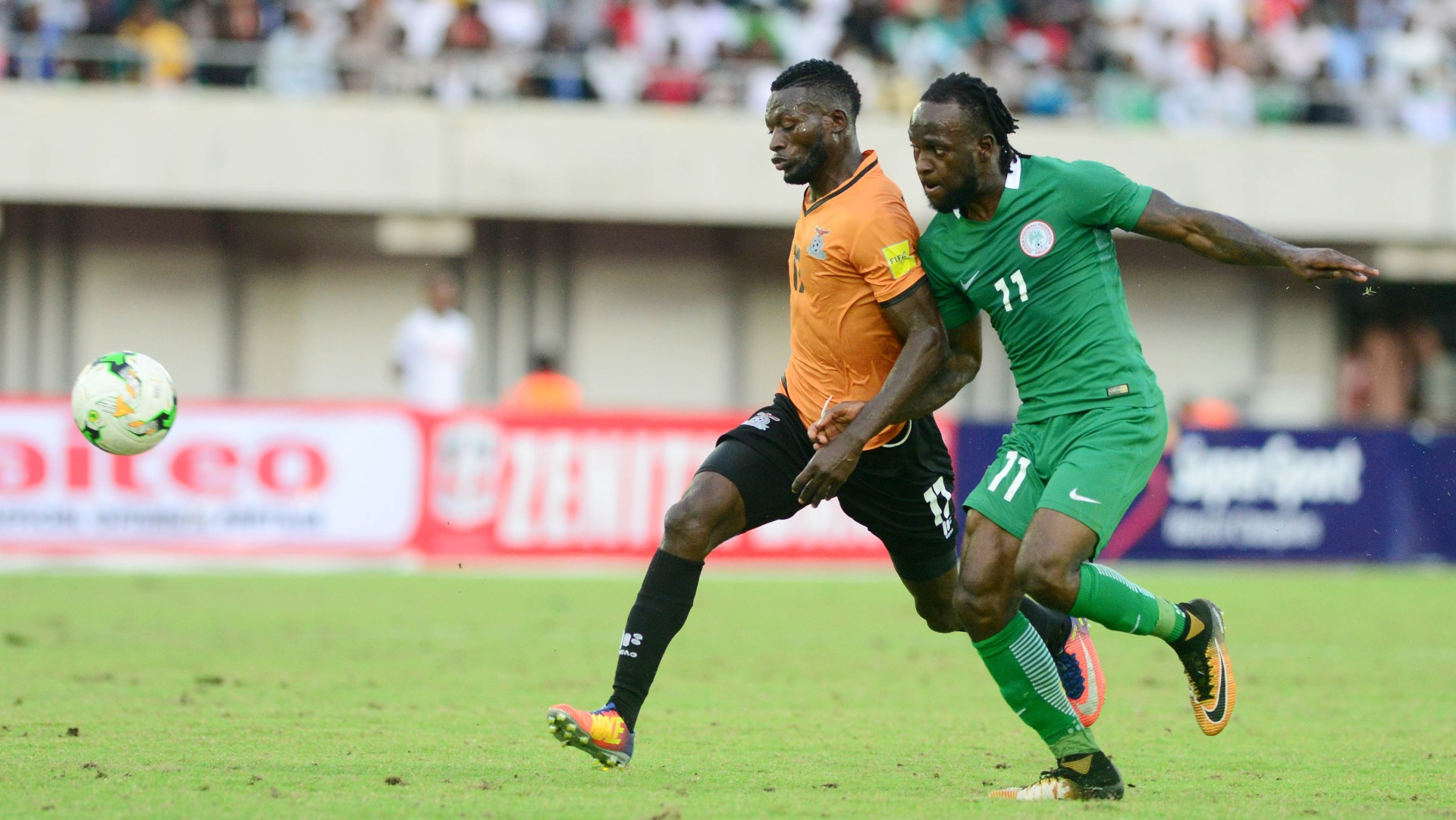 Nigeria had greater success when winning the ball in midfield (something which Onazi and Ndidi do, and did exceptionally as a pair) and breaking in behind the Zambian left-back immediately. The first time this happened, Simon's low cross just evaded Ighalo. The second time proved pivotal: Onazi pressured the ball carrier, won it on that flank, then seemed to over-extend putting in another cross into the area. He could no longer continue, and so Rohr prepared a change.
His choice though, was a surprising one. Youngster Mikel Agu was introduced, and promptly got himself booked barely minutes after.
Seeing as he offered none of Onazi's tenacity and work rate, it seemed strange that it was not John Ogu introduced: his influence on a helter-skelter game is well known to Rohr, who witnessed the Hapoel Be'er Sheva man's transformative effect in a similar situation in a March friendly against Senegal.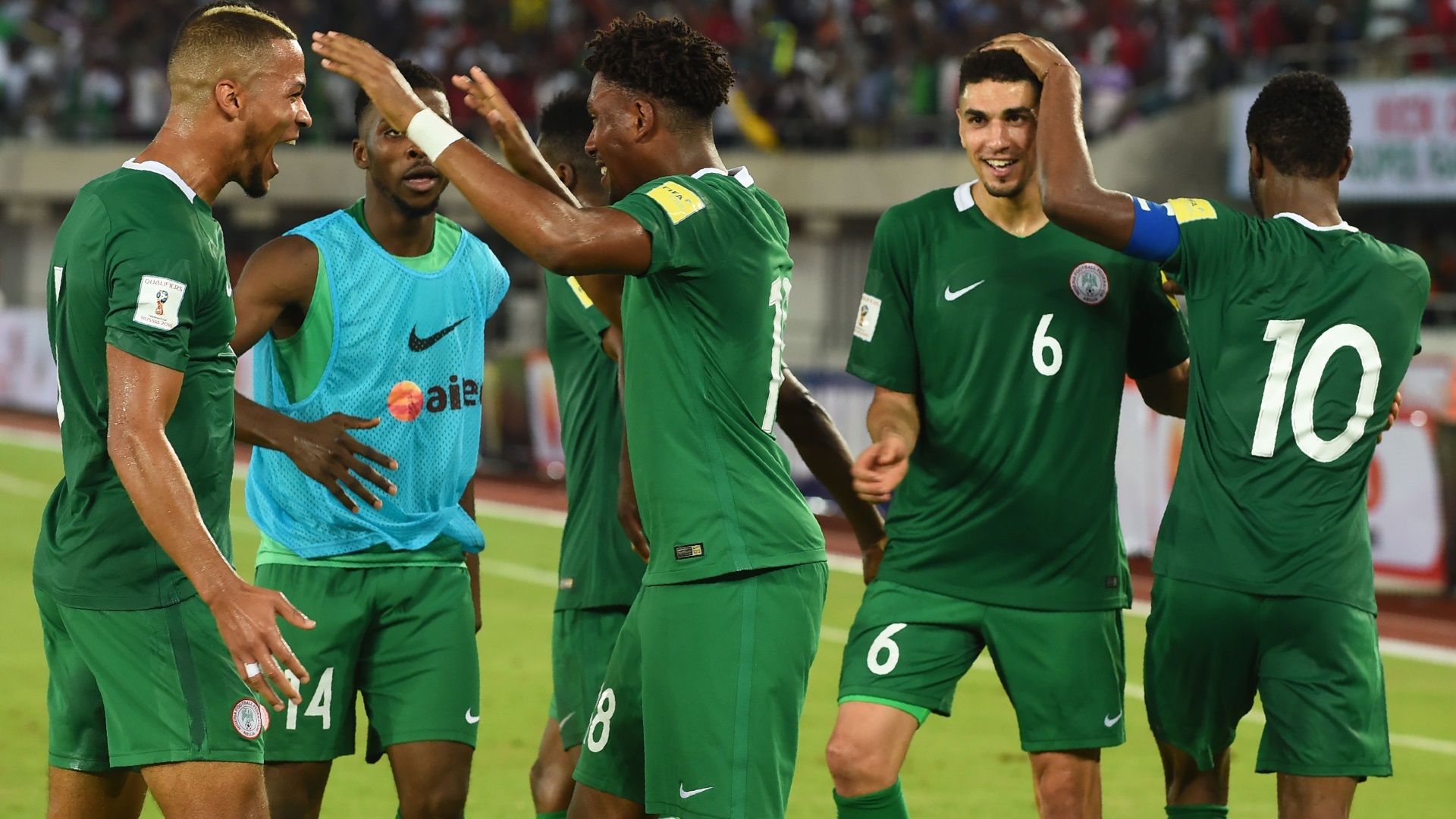 If that substitution was hard to comprehend, the second turned the game.
Arsenal man Iwobi came on, and immediately showed how to befuddle man-marking: he drifted into difficult zones, and made himself available to receive the ball in space; the contrast with the substituted Simon, who largely hugged the touchline out of possession, couldn't have been starker.
For the goal, both Moses and Iwobi were between the lines, something which would have never happened when Simon was on. The excellent Shehu had the presence of mind to cut it back, and Iwobi swept home for the points and the ticket to Russia with a game to spare.
In what was a frenetic, high intensity encounter, it was the 21-year-old who kept a cool head while all around him were losing theirs. His understanding of space and speed of thought decided the game.