Mehtab Hossain runs the show for East Bengal as Bengaluru FC's midfield flops
East Bengal produced a fantastic display of football in the second half against Bengaluru FC on Sunday evening at the Barasat Stadium to register a 2-1 win to take them second on the I-League table. Critics would suggest that The Blues fell prey to Trevor Morgan's tactics. While it is true to an extent, it can be stated however that they brought about their own downfall.
After literally dominating the game for the opening 20 minutes or so, they deservedly took the lead through an in-form Chekiyot Vineeth. The East Bengal defence was cut open and Vineeth was allowed the time and space in the opposition box to add to his tally of four goals.
Messi the inspiration again, but Busquets injury is a big blow for Barca
It took just five minutes for the hosts to score the equaliser through Ivan Bukenya from a set-piece with Lalrindika Ralte providing the assist. It wouldn't be unfair to state that the goal came against the run of play.
Around the half hour mark, Mehtab Hossain and Sunil Chhetri got involved in a tussle which saw both sets of players trying to calm the experienced duo. Tackling and getting under the skin of the opponents is something Mehtab revels in and seeing your most mature player get involved in it wouldn't have gone down well with Albert Roca and co.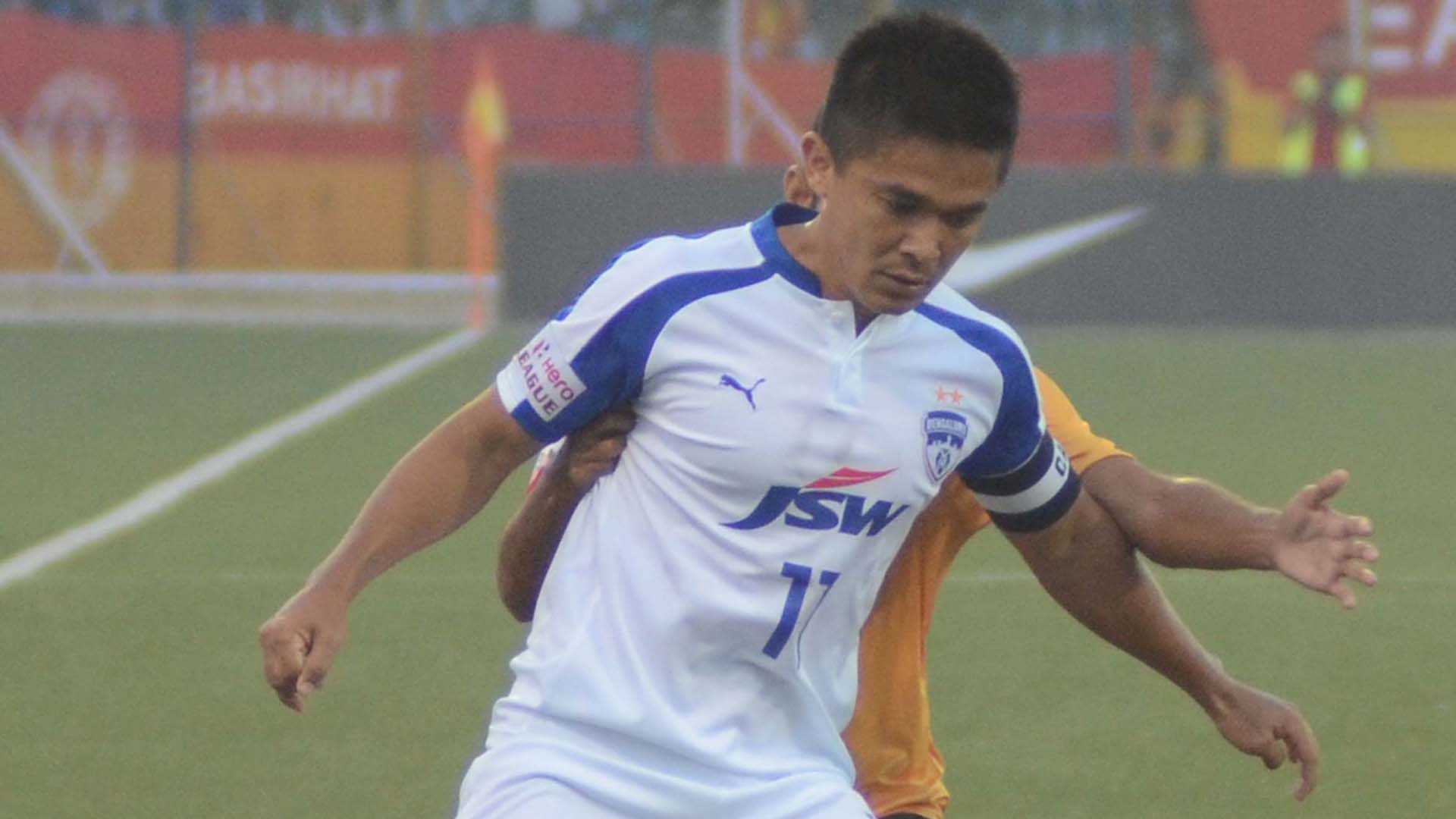 A minute later, Eugeneson Lyngdoh brought Mehtab down with a tackle from behind with Chhetri slamming the ball out - a reaction which was borne out of frustration. It was from that moment on that the East Bengal players rallied and began to close down the Bengaluru FC players to win the ball further up the field.
The only chance of note Bengaluru could create thereafter was when Lyngdoh's shot was parried out by Rehenesh in goal. They lost their composure on the ball and their midfield struggled to impose their presence.
Busquets injury less severe than feared - Luis Enrique
After the break, the reigning champions couldn't control proceedings as they would have liked as East Bengal had as many as five players in offence. Nikhil Poojary made some incisive runs with Sena Ralte and Chhetri coming second best often. Lenny and Lyngdoh were hardly involved while Harmanjot Khabra, who was seen regularly moving forward in attack in the first half, went missing.
Juanan and Johnson committed individual errors but that was more down to Bengaluru's midfield falling prey to Mehtab, who picked passes at will and played the destroyer role to perfection.
It was the Kerala Blasters medio who picked his game up since the 30th-minute tussle with Chhetri and that altered the course of the tie.
"Robin took advantage of our bad moments. Congratulations to him for scoring the goal but I don't think he was the game changer," said Bengaluru FC's Spanish coach Roca in his analysis.
He couldn't have sounded truer in his post-mortem. His players brought about their own downfall by losing their focus and concentration in a high profile match, which will certainly have a massive say in the title race.