Man Utd fixtures: How the Europa League will affect the Red Devils' EPL season
Manchester United have two routes to next season's Champions League still open, but the biggest threat to their qualification might be them getting in the way of one another.
The Red Devils are in the Europa League semi-finals and still have a chance of finishing in the top four of the Premier League, but the fixture backlog that has been created by their participation on those two fronts - as well as in the FA and League Cups - has left them with a truly daunting end-of-season schedule.
Mourinho: Man Utd are in trouble
We took a look at how busy Jose Mourinho's men are going to be over the final month of the 2016-17 campaign.
---
MAN UTD FIXTURES
---
| Date | Time (BST) | Opponent | Competition |
| --- | --- | --- | --- |
| Sunday, April 23 | 14:15 | Burnley (A) | Premier League |
| Thursday, April 27 | 20:00 | Manchester City (A) | Premier League |
| Sunday, April 30 | 12:00 | Swansea City (H) | Premier League |
| Thursday, May 4 | 20:05 | Celta Vigo (A) | Europa League |
| Sunday, May 7 | 16:00 | Arsenal (A) | Premier League |
| Thursday, May 11 | 20:05 | Celta Vigo (H) | Europa League |
| Sunday, May 14 | 16:30 | Tottenham (A) | Premier League |
| Wednesday, May 17 | 19:45 | Southampton (A) | Premier League |
| Sunday, May 21 | 15:00 | Crystal Palace (H) | Premier League |
| Wednesday, May 24 | 19:45 | TBD (N) | Europa League |
United go to Burnley on Sunday off the back of their 120-minute match against Anderlecht on Thursday night, and then have another midweek game to contend with next week. That's the small matter of the derby at Manchester City.
After that, they still have trips to Arsenal and Tottenham to come as well as the Celta Vigo tie in the Europa League and a potential final against either Lyon or Ajax.
---
HOW BAD IS THE PILE-UP?
---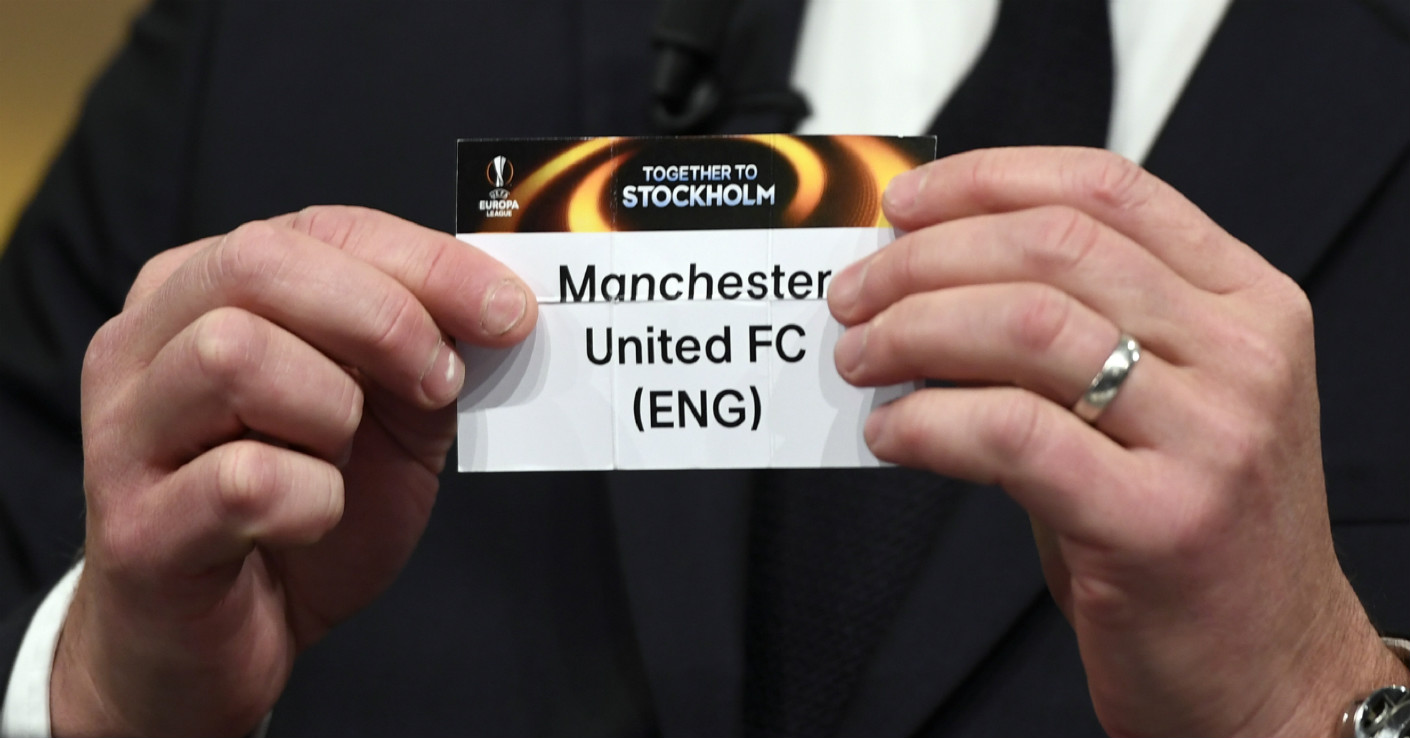 As you can see, it's pretty rough.
If United make the final of the Europa League, they will play 10 games in the space of 32 days starting with the Burnley match this weekend. Combine that run with the games they have played since the start of April and it adds up to 16 matches - nearly half of a Premier League season - in 54 days, less than two months.
For comparison, if Chelsea make the FA Cup final they will play 12 games in April and May, while Liverpool have just nine.
Burnley vs Man Utd: Team news & TV
United have played at the weekend and during midweek every week since their 0-0 draw with West Brom on April 1, and will do so for the rest of the campaign. The good news is that their ability to deal with the quick turnaround after Europa League fixtures appears to be improving.
Mourinho's men suffered defeats to Watford and Chelsea and could only draw with Stoke immediately after their first three European fixtures, but have since won six, drawn one and lost one on the back of those Thursday night games. The only loss was the narrow 1-0 reverse at Chelsea in the FA Cup in which United had Ander Herrera sent off after 35 minutes.
---
WHAT IS MAN UTD'S INJURY SITUATION?
---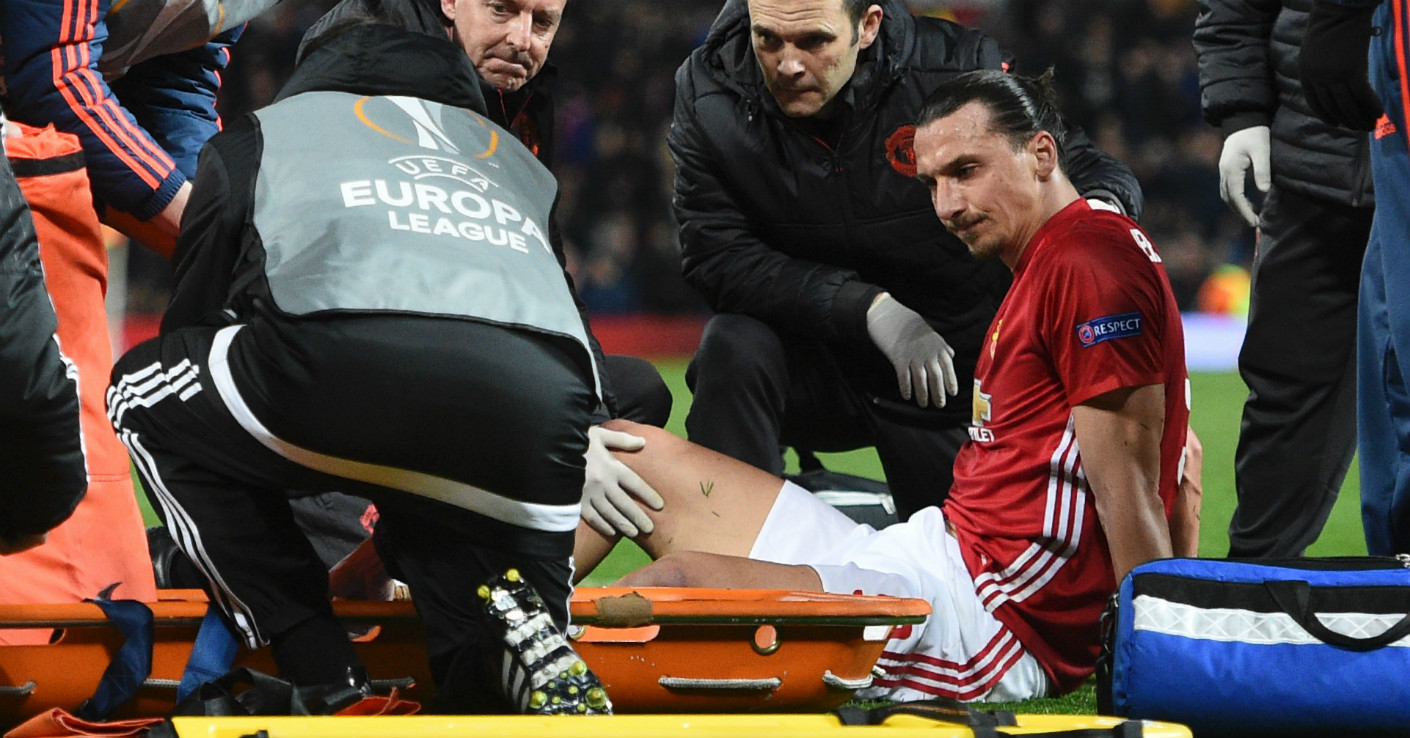 It just got a lot worse - Zlatan Ibrahimovic has been ruled out for the rest of the season with a knee injury that could end his United career. Marcos Rojo was also hurt against Anderlecht and Mourinho was not optimistic about his condition in the aftermath.
Juan Mata is racing to be fit in time to play again before the end of the campaign, as are Chris Smalling and Phil Jones in defence. Wayne Rooney is back from an ankle injury but tends to take a little while to build up his match fitness.
Eric Bailly and Daley Blind are United's only fit senior centre-backs, as things stand, and Mourinho - a little irresponsibly, it may be argued - has urged Smalling and Jones to come back early and play through the pain. "They have to be brave now," he said. "If it was me, they would be returning from injury tomorrow."
Centre forward is also a problem position now Ibrahimovic is out, with Marcus Rashford needing to be carefully managed as a young player and potentially needing a rest after going 120 minutes versus Anderlecht.
---
WHAT HAS MOURINHO SAID?
---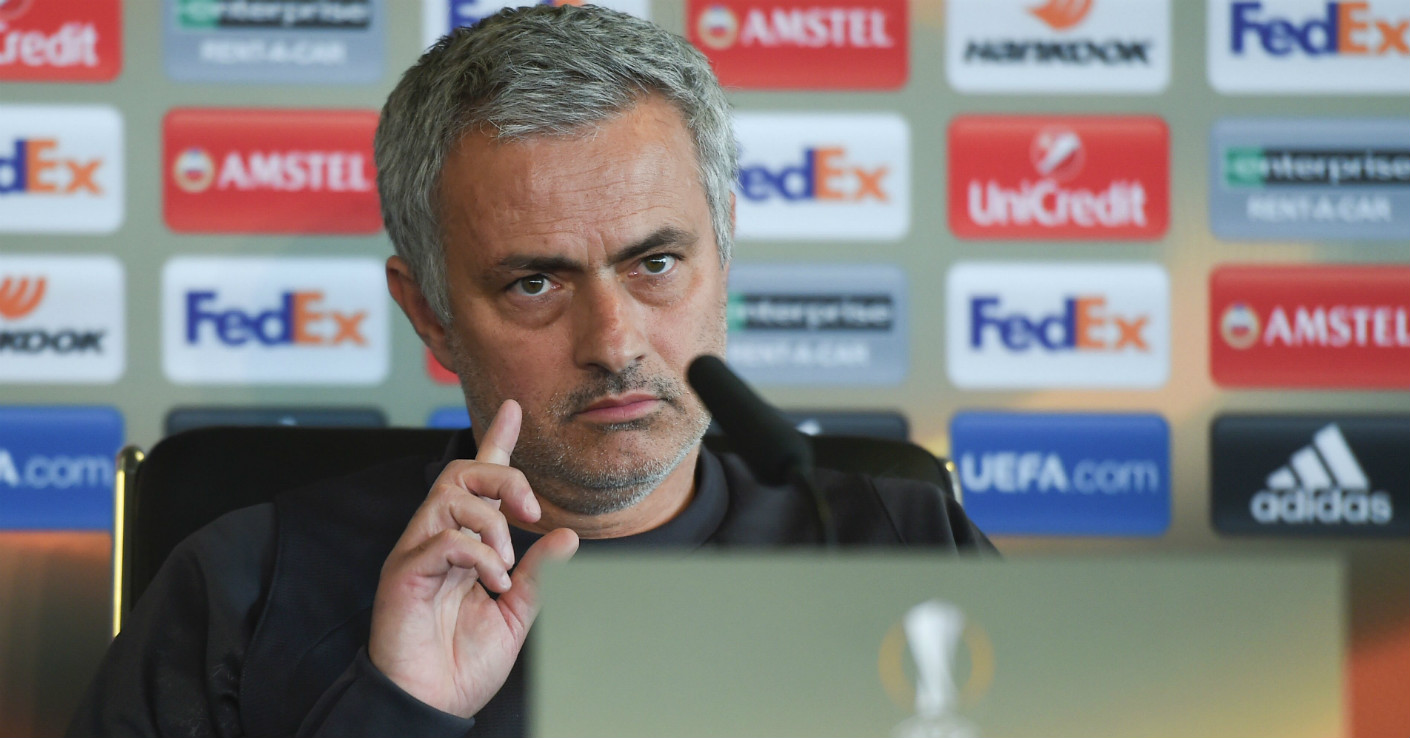 Never one to refuse a chance to complain, Mourinho has repeatedly criticised the demands that are being placed on his team across multiple competitions. The bulk of his criticism has been aimed at the Premier League's apparent lack of desire to cater for teams with busy European schedules.
"It's more difficult," the Portuguese said back in March. "We played 11 matches in the last six weeks and it's going to get worse. It's going to get easier for the other five teams because before it was only Chelsea and Liverpool and now Arsenal, Tottenham and City are also out [of Europe].
"I don't understand how we don't have any help in relation to European football. I've said this for many years. I think [the Premier League doesn't] give an S about the English teams in Europe. They simply don't care. Every [other] country, they try to help.
"Without them and their money, the Premier League wouldn't be the Premier League - the clubs wouldn't be so rich. Yes, we have to tell them 'thank you so much for the Premier League you are building'. But I think you can do that and have a little finger, a little touch."
This week, after the Anderlecht win, Mourinho's concern was around his increasingly lengthy injury list.
"Eric Bailly has played six matches in a row - 540 minutes in a row," he said. "We lost Rojo, we don't have Jones, we don't have Smalling.
"We are in trouble and, now, we lose Zlatan too but, in attack, we have options: Rooney is coming and let's see if Mata can also return before the end of the season. Let's see what happens.
"Herrera plays [against Burnley]. He didn't play on Thursday - one yellow card and he would have missed the semi-finals. I was thinking about him and [fellow substitute Marouane] Fellaini both at the same time but, because I made a change with Marcos Rojo, I couldn't do that and he didn't play.
"So Herrera is fresh to play. Ashley Young is fresh to play and who else? Nobody else is fresh to play! Now we need absolutely everyone and I don't have to think about Axel Tuanzebe going to the Under-20 World Cup in Korea because maybe Axel has to come now. We need everybody."