Jermain Defoe – EPL Manager Best Value-for-Money Striker
We continue with our coverage of EPL Manager Fantasy Football (https://eplmanager.com), one of the fastest growing English Premier League fantasy games in Asia. 
Tips and statistics:
After the initial 25 matchweeks of EPL Manager Fantasy Season 2016-17, Jermain Defoe stands out as the EPL Manager best value-for-money striker. Having accumulated 114 points and being priced at £7.8m, Defoe has returned 14.62 points for each £1m of the team budget spent to acquire him.
Ranked fifth among the EPL Manager top strikers with his 114 points (Sanchez - 140; Lukaku - 127; Ibrahimovic - 121; Costa - 120), Defoe has started every single league match for Sunderland this season and chalked up 14 goals and three assists.
Priced at a rather modest level, given his performances, Defoe is a great addition to any EPL Manager team aiming to find the right balance between high-performing but expensive players and those bargain buys who can deliver points consistently.
Romelu Lukaku is currently the second best value-for-money striker option for EPL Manager users, with the Everton striker's recent four-goal performance against Bournemouth significantly contributing to his high ranking. Lukaku is a very popular choice among team managers and often delivers great results which, however, come at a somewhat steep price of £9.4m.
Andre Gray features as the EPL Manager third ranked value-for-money striker, being priced at a low £5.3m. Despite the seemingly bargain-like price, Gray is a rather inconsistent option from an inconsistent club and is normally selected if a team's budget can no longer accomodate a better option. But he is still a viable choice that can occasionally surprise by delivering a decent return, especially in Burnley's home matches.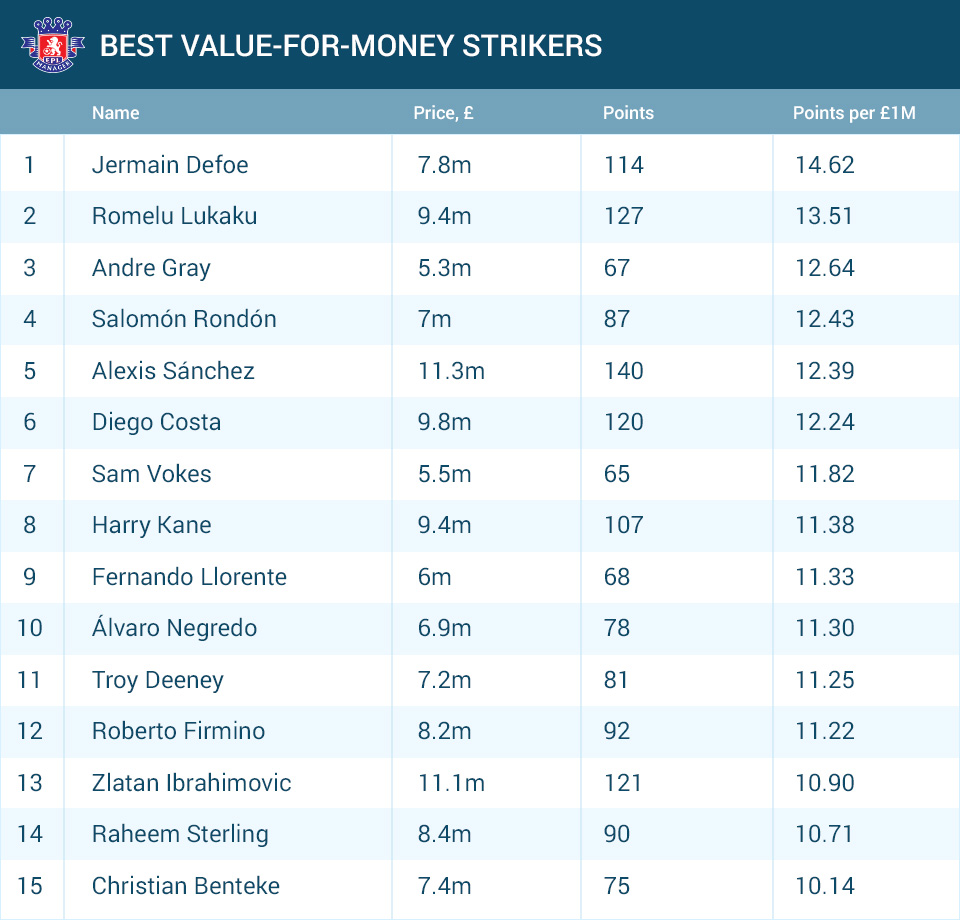 New FLASH LEAGUE is Open Now!
EPL Manager continues to introduce latest electronic gadgets as prizes for winners of its Competitive Leagues. 
FLASH LEAGUE prizes:
Winner: Xiaomi Mi5s 128GB
2nd place: Xiaomi Mi5s 64GB
3rd place: Xiaomi Mi5s 32GB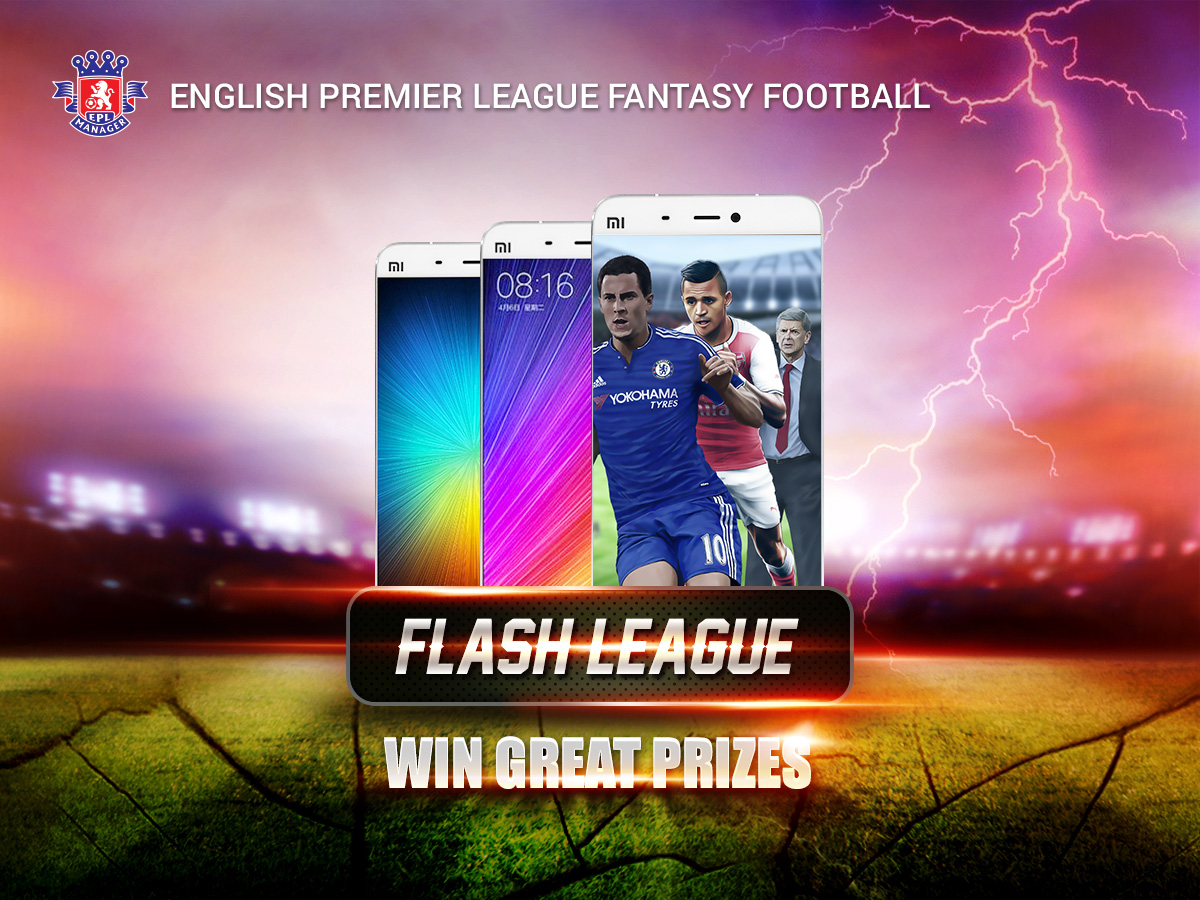 The deadline to register for FLASH LEAGUE is Saturday, February 25, one hour before the first match kick-off. The league will be played for only 3 matchweeks and will end on March 14th.
About EPL Manager Fantasy
EPL Manager Fantasy Football game, launched at the beginning of the 2016/17 English Premier League season, continues to rapidly gain popularity in Asia.
With more than one hundred thousand registered players in Southeast Asia, this game is a creative and improved version of the more traditional football fantasy games in which a user needs to assemble a team of 15 EPL players (11 starters plus 4 on the bench) who score points based on their actual real-match performances in each matchweek of the English Premier League. Points are awarded for goals, assists, clean sheets, tackles, interceptions, and other statistical achievements.
Users can buy new players and sell underperforming or injured players each matchweek. 
An important part of the game is a smart choice of the team's captain for the next matchweek. The EPL player chosen as a team captain will have his points doubled (2x). EPL Manager users can also activate Super Captain whose points will triple (3x). 
For more about scoring and rules, please visit Game Rules at https://eplmanager.com/game-rules.
EPL Manager allows users to enter and participate in multiple Competitive Leagues throughout the season. EPL Manager launches three to four Competitive Leagues each month. The leagues are played for three to seven matchweeks and prozes are awarded to league winners and top performers. Such short league format especially benefit those users who have fallen too far behind in a league's standing by enabling them to join and compete for prizes in new Competitive Leagues while continuing in the leagues they had previously entered.
EPL Manager Fantasy Football also features live EPL match scores and points updates with real-time data supplied by OPTA, the official media data partner of the English Premier League.
EPLManager is available in multiple languages at https://eplmanager.com and on mobile apps.
Sign up now to play this exciting EPL Fantasy Football game to win great prizes!
Click on any of the icons below to go to EPL Manager Fantasy Football.