One against eleven: Inspired Ireland denied by hero Ibrahimovic
---

COMMENT
---
It tells you something about the threat Sweden carried that Ireland centre back Ciaran Clark was their most dangerous player during this opening Euro 2016 Group E draw. The Aston Villa man forced his own goalkeeper Darren Randolph into a sensational save before netting the own goal that gave the Swedes their undeserved share of the points. No Swede had a shot on target.
That the goal was provoked by Sweden's only gifted player - Zlatan Ibrahimovic - was perhaps inevitable but his influence up to that point was negligible. Ireland did a good job in marshalling the 34-year-old throughout but couldn't hold their guard for all 90 minutes.
"How do I make defenders score?, I gave the cross and he headed it into the goal," Zlatan said afterwards. Was it magic? asked one journalist. "Maybe you should ask him."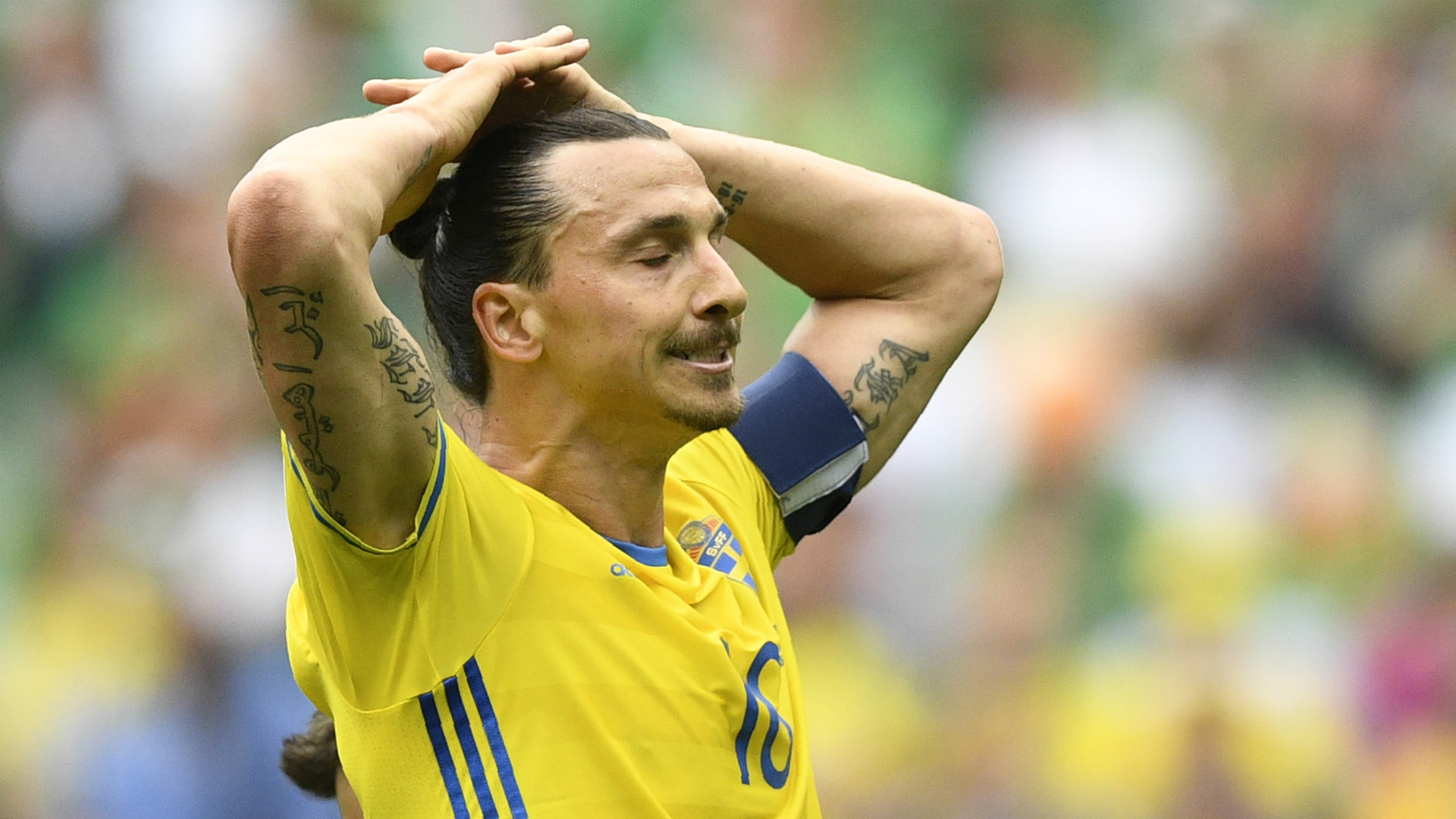 Zlatan had been Sweden's key player in the qualification matches and it was no surprise that Ireland sought to lock him up. This was one against 11. Ireland's collective strength carried them to the brink of an opening day win with Wes Hoolahan's fine strike just after half time bringing a deserved lead.
"Wes was exceptional," said Jon Walters. "When he gets on the ball not many players get it off him. He's unbelievable on the ball and he creates things that others can't. It was great for him to get on the scoresheet and show his quality out there on the pitch."
The Irish used the flanks well, where Robbie Brady was excellent and Seamus Coleman supplied the cross for the goal, and dominated the heart of the midfield. They were by far the better team but lack their own Zlatan type figure to carry them over the line with individual talent.
"Once you go 1-0 up the chance is there to win the game," Walters said. "We're disappointed we conceded but I thought - first half performance especially - we played really well. I think we got to take the positives. We've got a point on the board and we go into the next two games with it all to play for."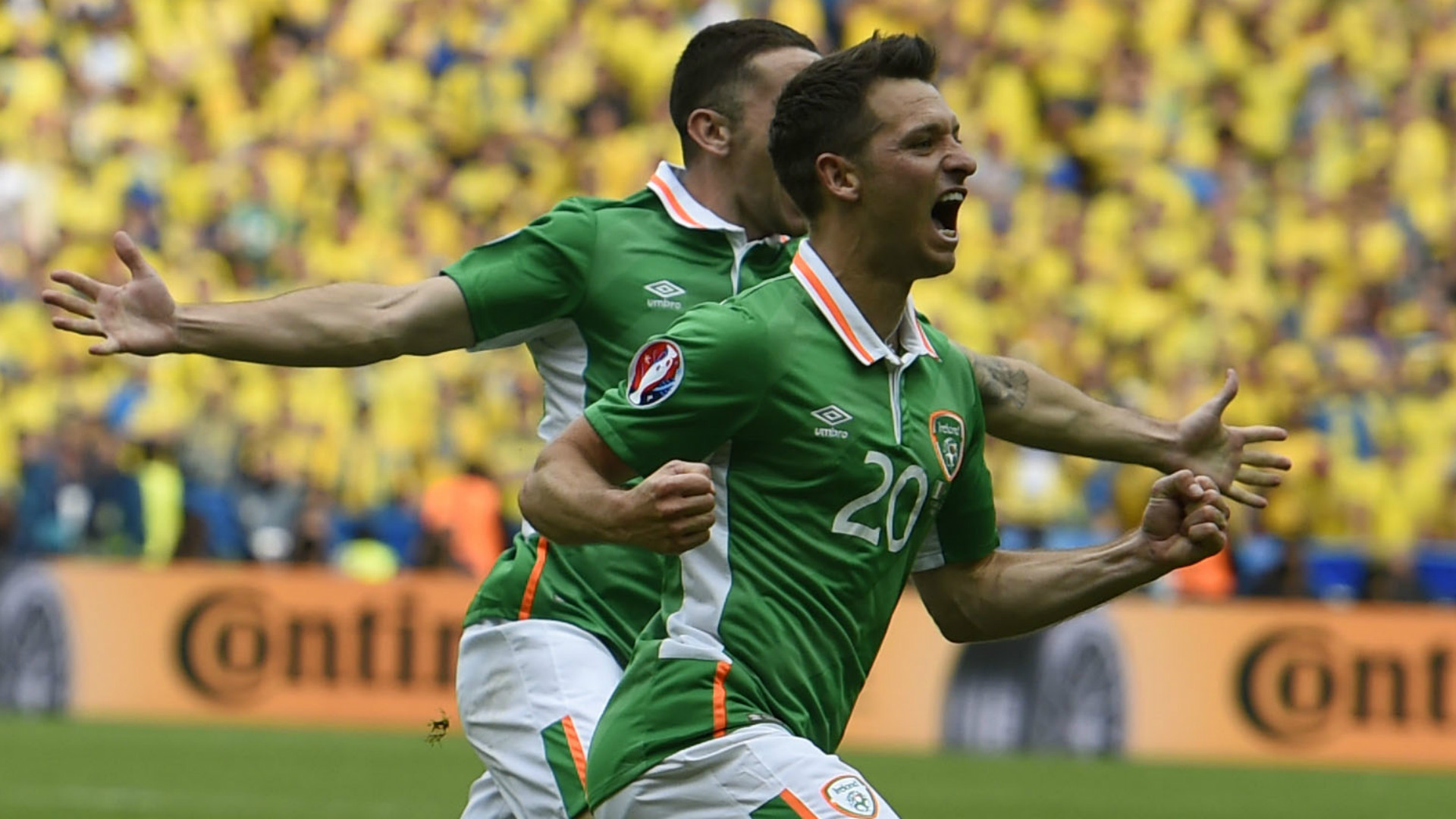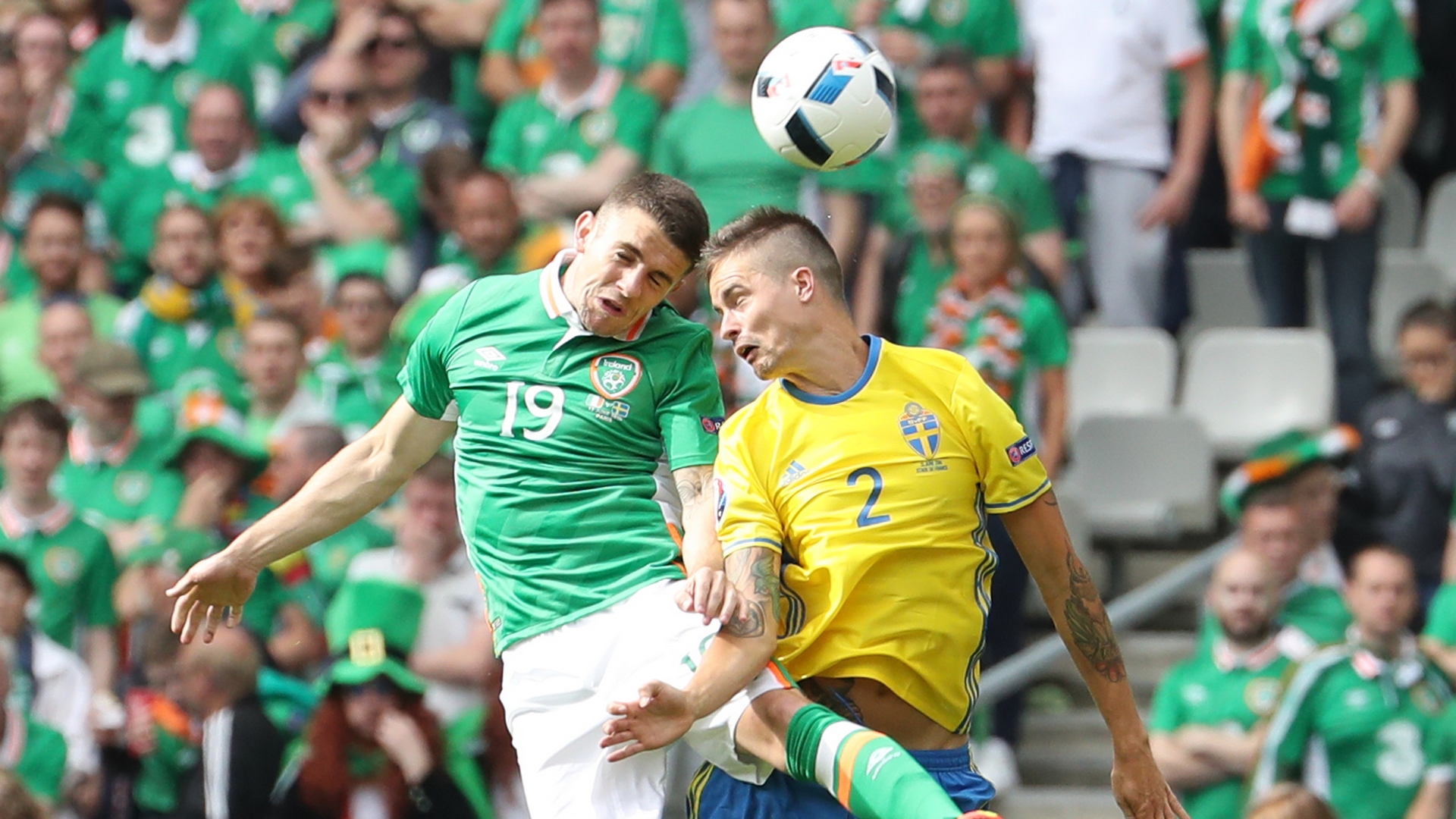 Hoolahan, who merited the man of the match award, controlled the Irish attacking play like an old-school number 10 - an artist in the era of athletes - but it was an off-day for Walters and Shane Long up front.
Stoke man Walters didn't last too long beyond half time due to an injury which disrupted his tournament preparations while Long will feel he could have done more. There was one smart lay off for a Jeff Hendrick shot in the first half but beyond that his own impact in front of goal was limited to a missed headed opportunity.
Indeed Hendrick, a Championship player with Derby County, typified the Irish fight. He played well and also hit the crossbar. When counting the chances back, it is hard to fathom how Ireland could have failed to win with John O'Shea's missed chance in the first half eventually counting against them.
But that's what separates Zlatan from the rest. He found just enough space to turn in the box, poked the ball across goal and watched as Clark stooped to head before Sebastian Larsson. Until that moment it looked like Zlatan might be shackled like Gulliver in Lilliput. He threw his hands up in frustration, he berated his team mates for their bad touches and bad choices. He fouled and was fouled. Manager Erik Hamren changed his partner from the ineffective Marcus Berg to John Guidetti with little joy.
It was the type of battle that he is going to have to get used to if he's to succeed in the Premier League with Manchester United. He can expect that sort of treatment every week in England.
Ireland were given a harsh lesson here. They built momentum and earned their lead but seemed uncertain what to do next. Almost immediately after taking the lead, they almost conceded - first with Clark's deflection towards goal and then when Emil Forsberg messed up the rebound.
But there is more in the Irish XI than there is in the Swedish one. The difference between them in the standings could come down to who's got Zlatan and who doesn't.