Iago Aspas can finally feel the Liverpool love by kicking Man United out of the Europa League
---
COMMENT
---
The first time Iago Aspas lined up against Manchester United, 1341 days ago, the scenes were celebratory. It was the eve of what would have been Bill Shankly's 100th birthday, the marking of goalscorer Daniel Sturridge's 24th, with the England striker's winner making it three out of three at the start of 2013-14 for Liverpool, putting them top of the league.
Still early days into his Anfield career, still fuelled by the promise of a highly productive pre-season, and with Luis Suarez still banned for biting Chelsea's Branislav Ivanovic, the Spaniard had started in the 1-0 victory.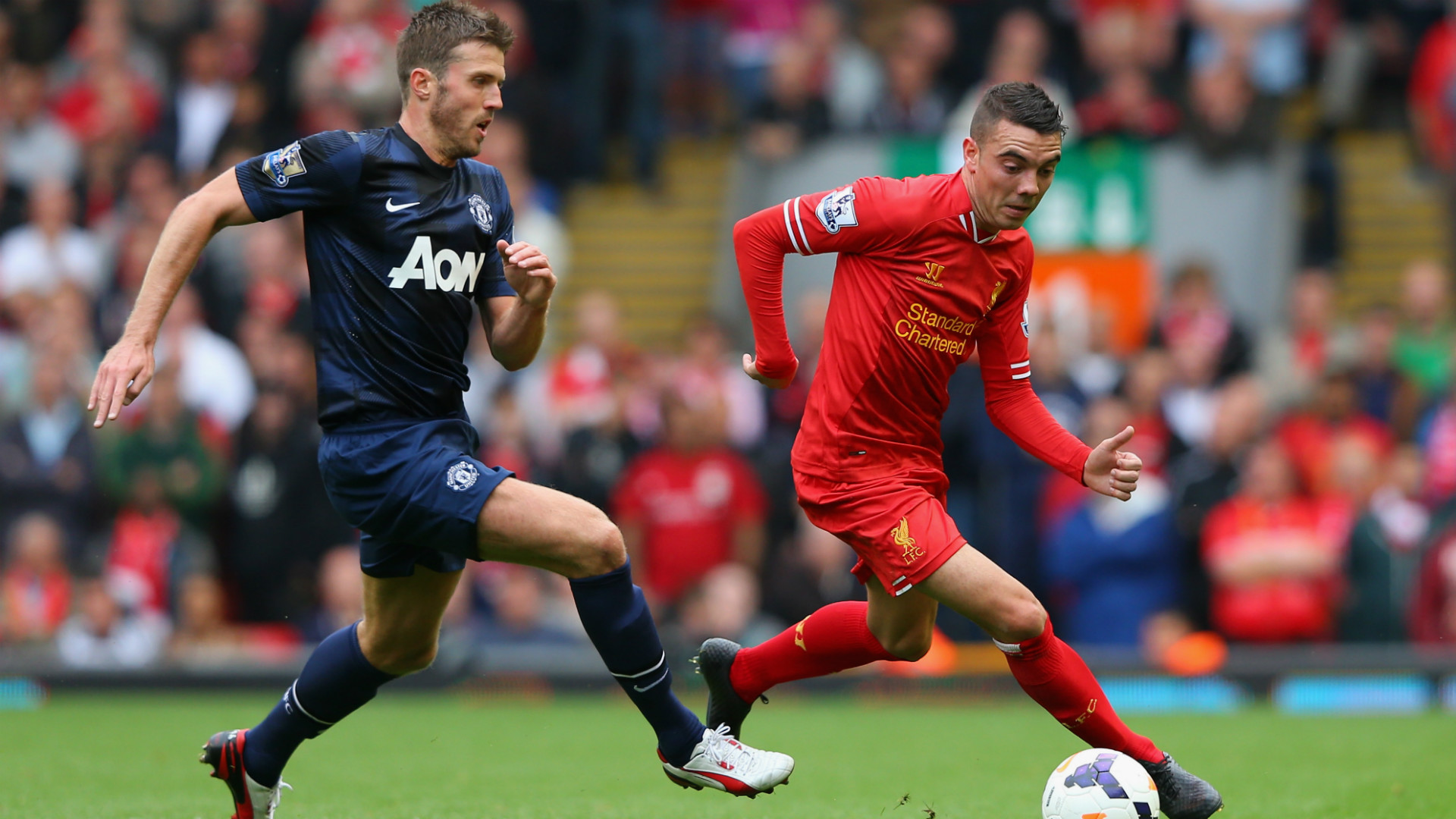 Quite quickly though, things began to shift. Just over three weeks later, the great rivals clashed again in the League Cup, which signalled the return of the Uruguayan from suspension, with Aspas dropped to the bench and not called upon in the defeat. 
Then, for the reverse top-flight fixture at Old Trafford in March 2014, when a dominant Liverpool dismantled United 3-0 courtesy of a Steven Gerrard double from the penalty spot and a late Suarez strike, the 29-year-old was used as a 90th-minute substitute for Sturridge. 
Aspas was always a peripheral figure against the Red Devils, but much has changed since his days on Merseyside. For one thing, David Moyes, the then-manager of United, is now at relegated Sunderland following a similarly underwhelming spell at Real Sociedad. 
And with 17 La Liga goals so far this season, plus five in Europa League campaign, Aspas will assume the role of main protagonist when Celta Viga host Jose Mourinho's men in the semi-finals of the continental competition.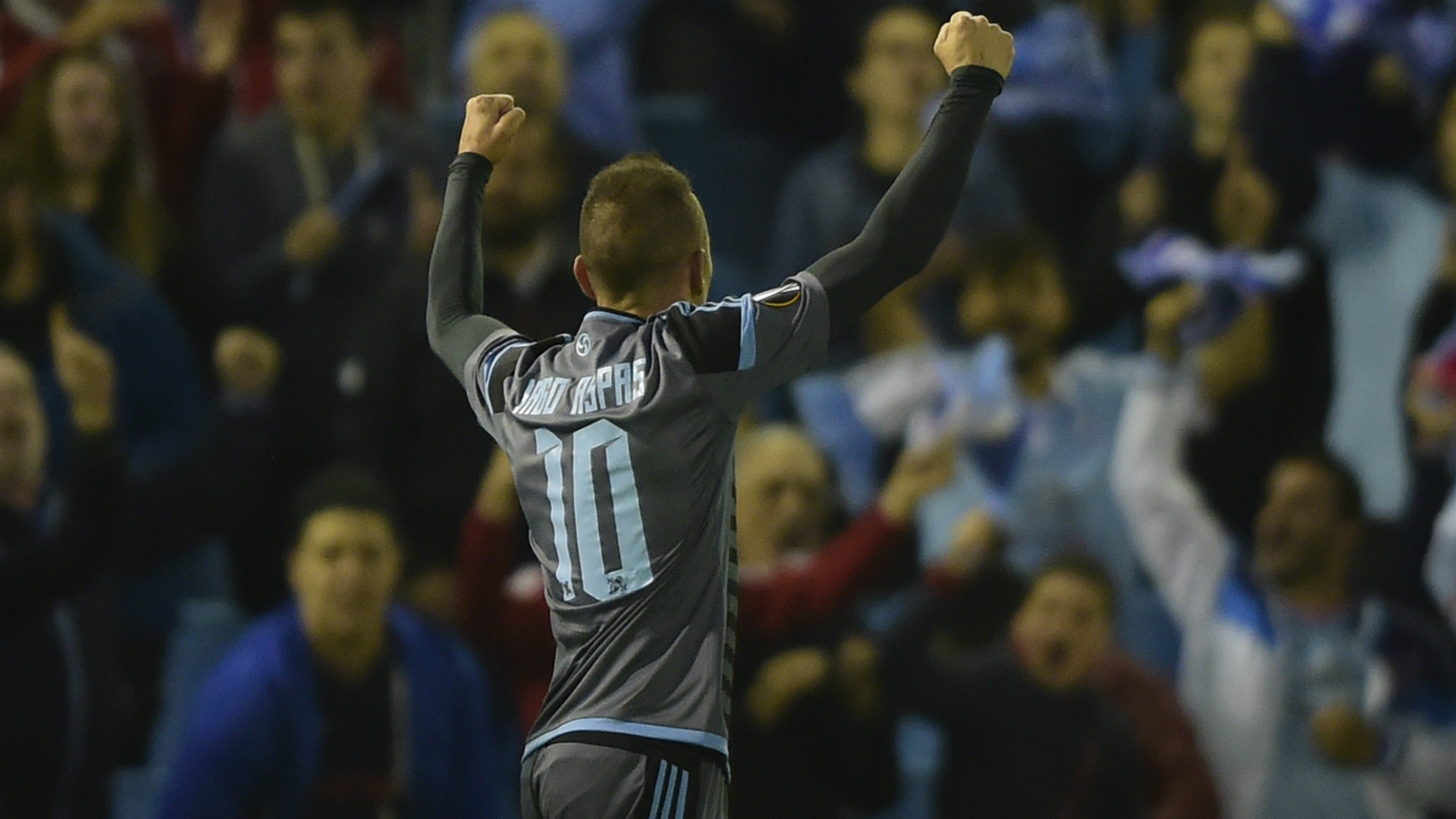 On Thursday night at the Estadio Balaidos, the player that was largely a comedy figure during his sole season in the Premier League is backed to be the major obstacle to United's designs on lifting the trophy.  
Clearly talented and with the correct playing profile for the club's proactive philosophy, why was it so different for Aspas at Liverpool? 
Keane: Weak Man Utd would beat Arsenal
The Reds had been enthused by his competitive edge, tirelessness, versatility and ability to make a difference in the opposition box. Having scored 12 league goals for his boyhood side Celta, helping them avoid relegation on the final day of the season, Aspas was viewed as a Suarez-lite of sorts, and with the forward sitting out the start of the campaign through his ban, the £7.6 million signing in the summer of 2013 seemed sensible.
"When we sat down last year we felt we needed to bring more of that mentality into the group - players with quality but also players with a winning mentality," former Liverpool manager Brendan Rodgers explained on the deal.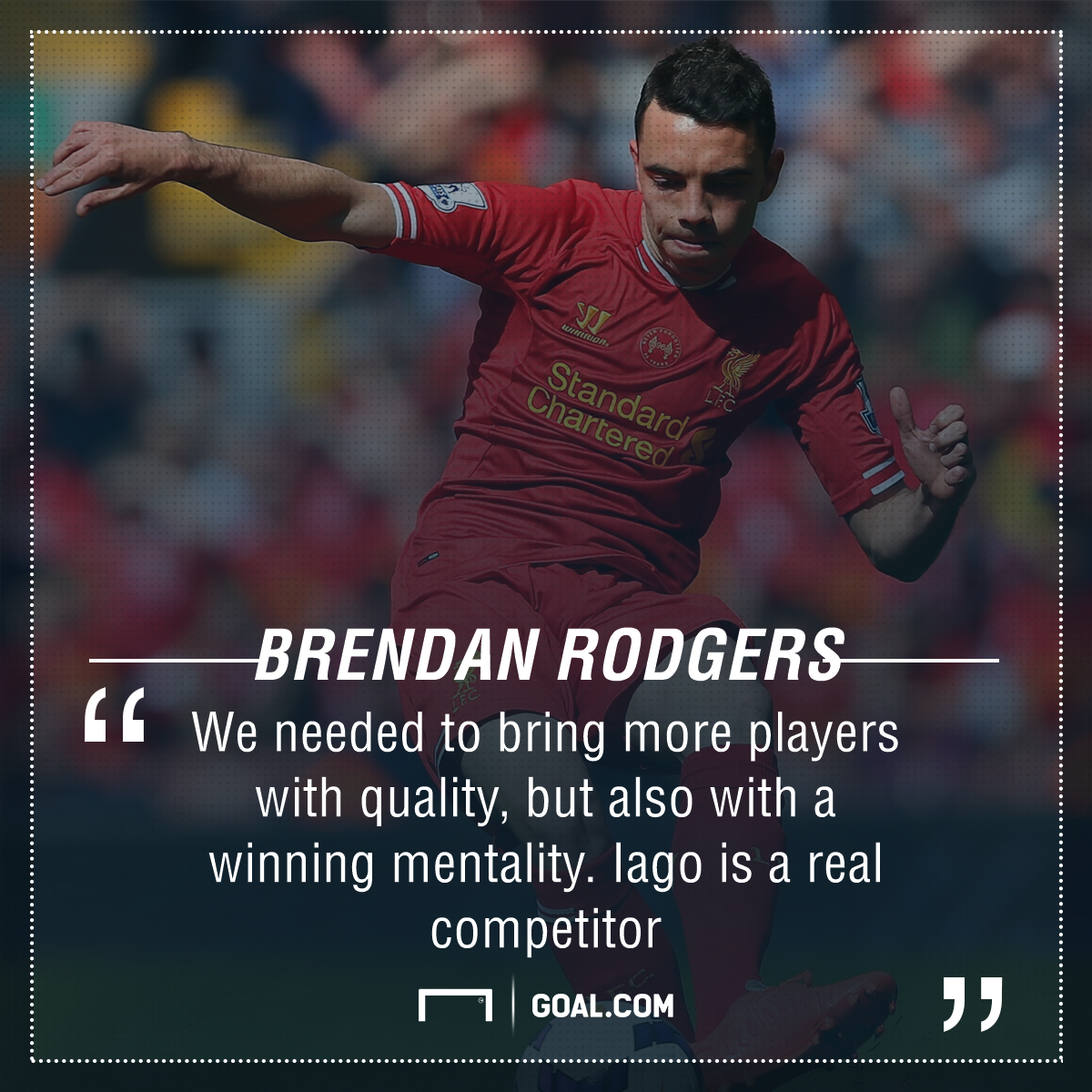 "Iago is a real competitor but he's also got quality as well. We're really looking forward to seeing him in action."
Aspas had been Liverpool's top scorer in pre-season and seemed to be a fit with their free-flowing, high-intensity approach. "Sometimes he's not always easy on the eye, but when you actually monitor how efficient Iago is, he's an incredibly effective player," Rodgers pointed out.
"The idea was that Aspas would give another dimension to our attacking play, and he's done that. He creates goals and scores goals, and some of our football on tour has been fluent and the movement very clever.
"We now have some outstanding talent who can make a difference in the final third - and that has been the most encouraging thing, that we have real quality in that final third where it matters."
But the preparation for the campaign was the apex of Aspas' time at Liverpool. He struggled to settle, with the culture, food, weather and language all too alien. In the case of the latter, his vocabulary only extended as far as learning the terms "yes" and "f**k off."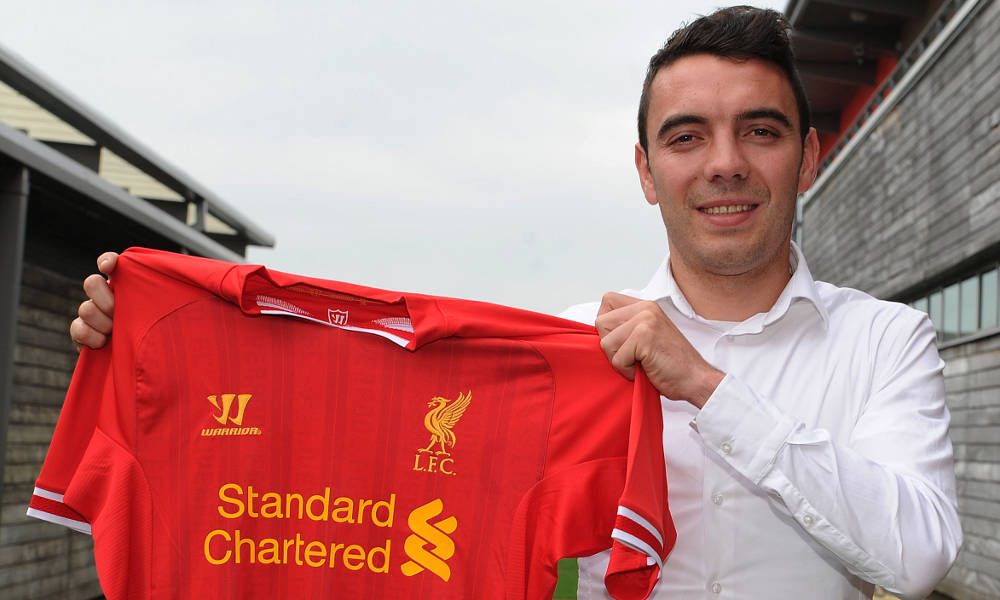 The adjustment period was made more challenging by the formidability of the partnership between Suarez and Sturridge - the best in the division - and the advancement of Raheem Sterling. 
Aspas' entire football education had been rooted at Celta; the club he loved, his club. There he was adored, he was understood, he was instrumental. At Liverpool, too much was too different: the training methods, the expectations, the playing hierarchy.
Mourinho prioritises Europa League
He certainly believed he would be afforded more than the 15 appearances he made for the Anfield side.  While he wasn't content with watching from the sidelines, he remained professional by all accounts - sans that hopeless corner against Chelsea.
"It's been a season where it's been difficult for some of our fringe players, especially the strikers," Rodgers admitted.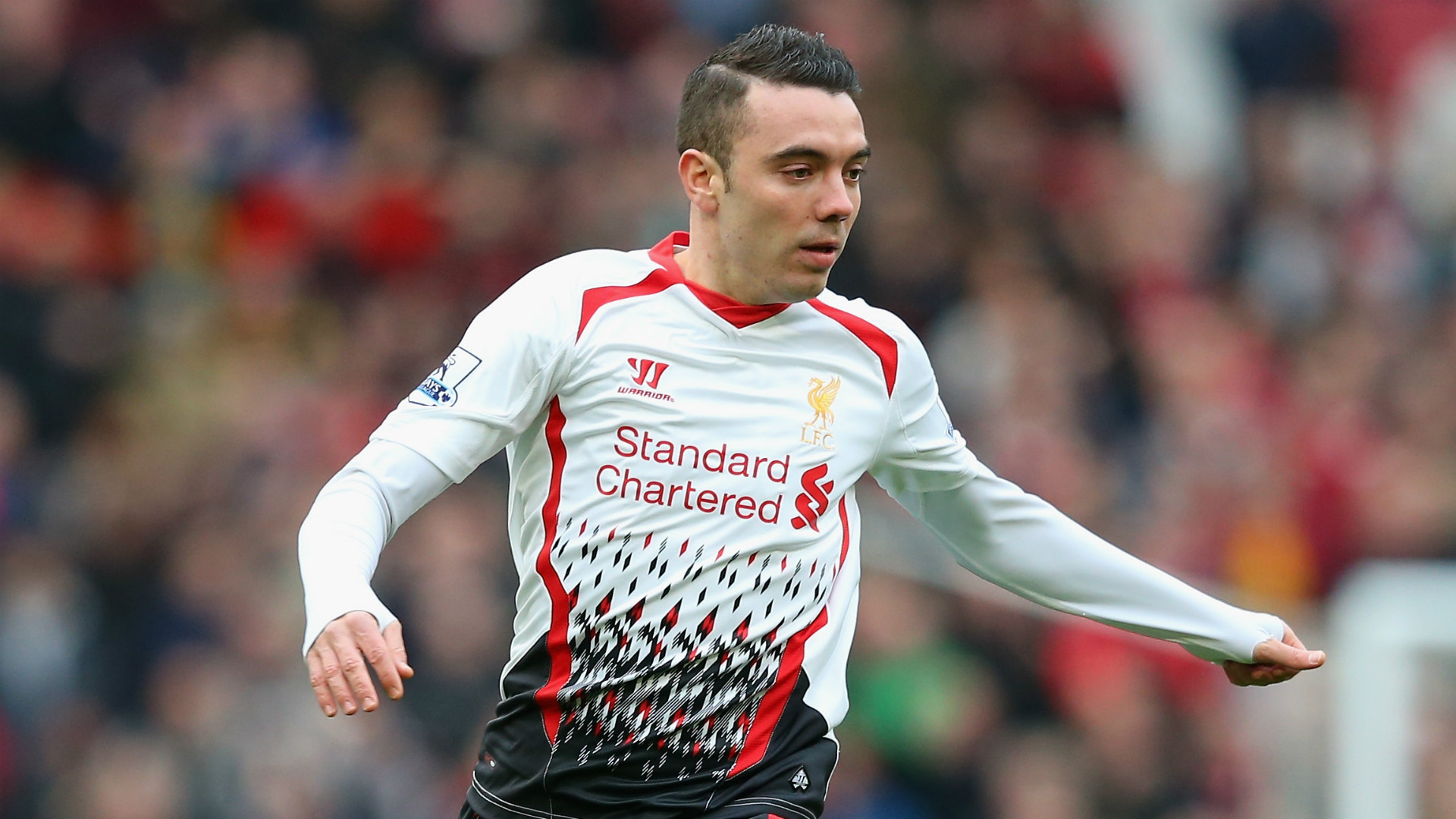 "I feel for the likes of Iago. He works tirelessly every day. He hasn't got a lot of minutes but he has been brilliantly professional. That indirectly helps the likes of Luis and Daniel.
"It's been hard for some of those guys but they have still committed themselves to help the overall team. I know that ultimately at some stage they will want to play games."
With just one goal for Liverpool - against Oldham in the FA Cup - as they ran Manchester City close for the title, Aspas joined Sevilla on a season-long loan before securing a permanent switch back to Celta in 2015.
"It is always difficult to leave your home," he told Sky Sports last month. 
"It's not just the club that you love, I also have my family here, my friends, but it was a very good opportunity for me. I wanted to have the experience of playing in another league, especially in the Premier League. 
"To be able to do it in Liverpool, a historic club in Europe, was something incredible.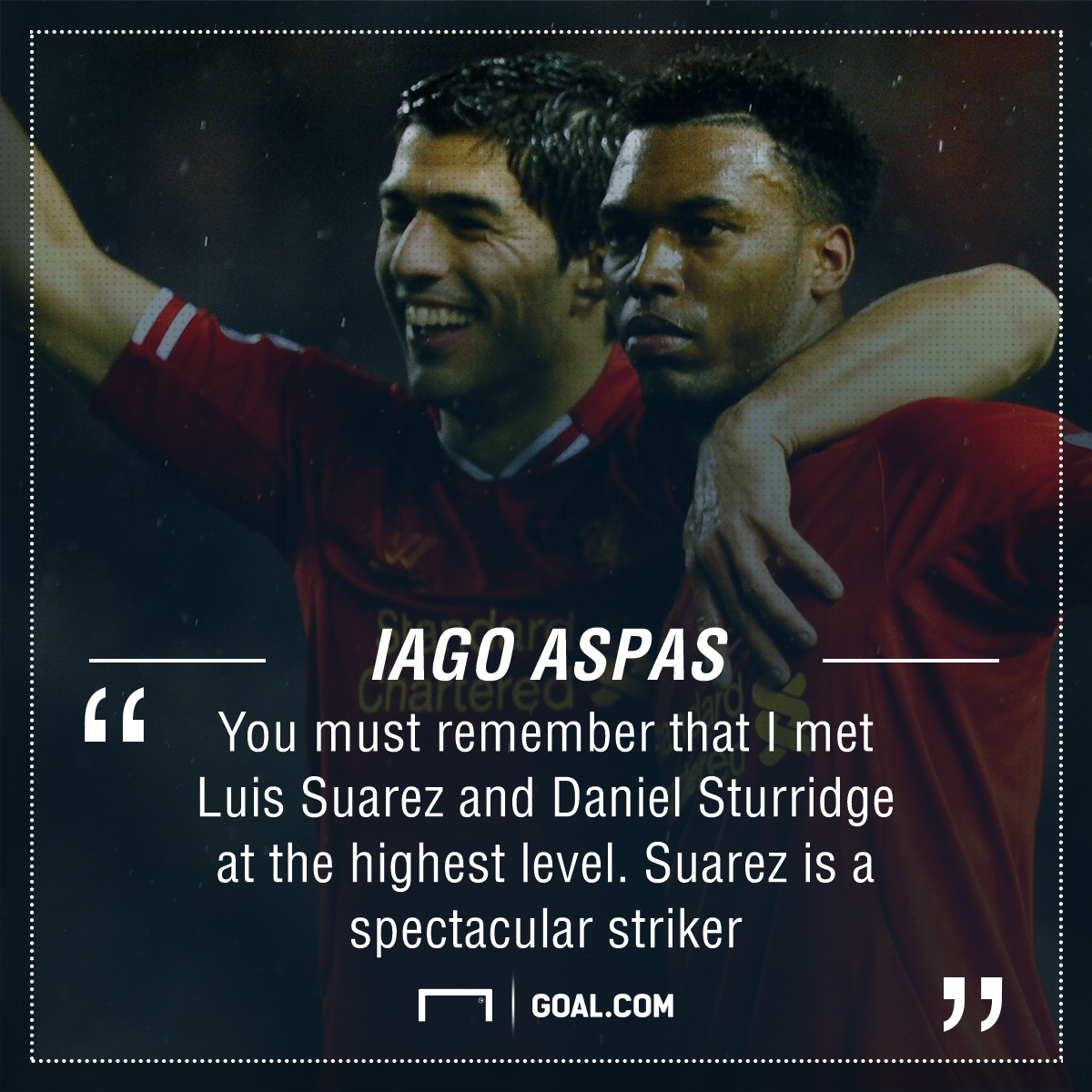 "Despite what people may think, it was a very enriching experience for me. In England and then in Seville I grew as a professional and a person. My relationship with Rodgers was normal between a coach and his player. 
"I did not play much that year, but you must remember that I met Luis Suarez and Daniel Sturridge at the highest level. Suarez is a spectacular striker.
"I would not have stayed because I wanted to play as many minutes as possible and there I did not have them, not when Suarez was playing like that."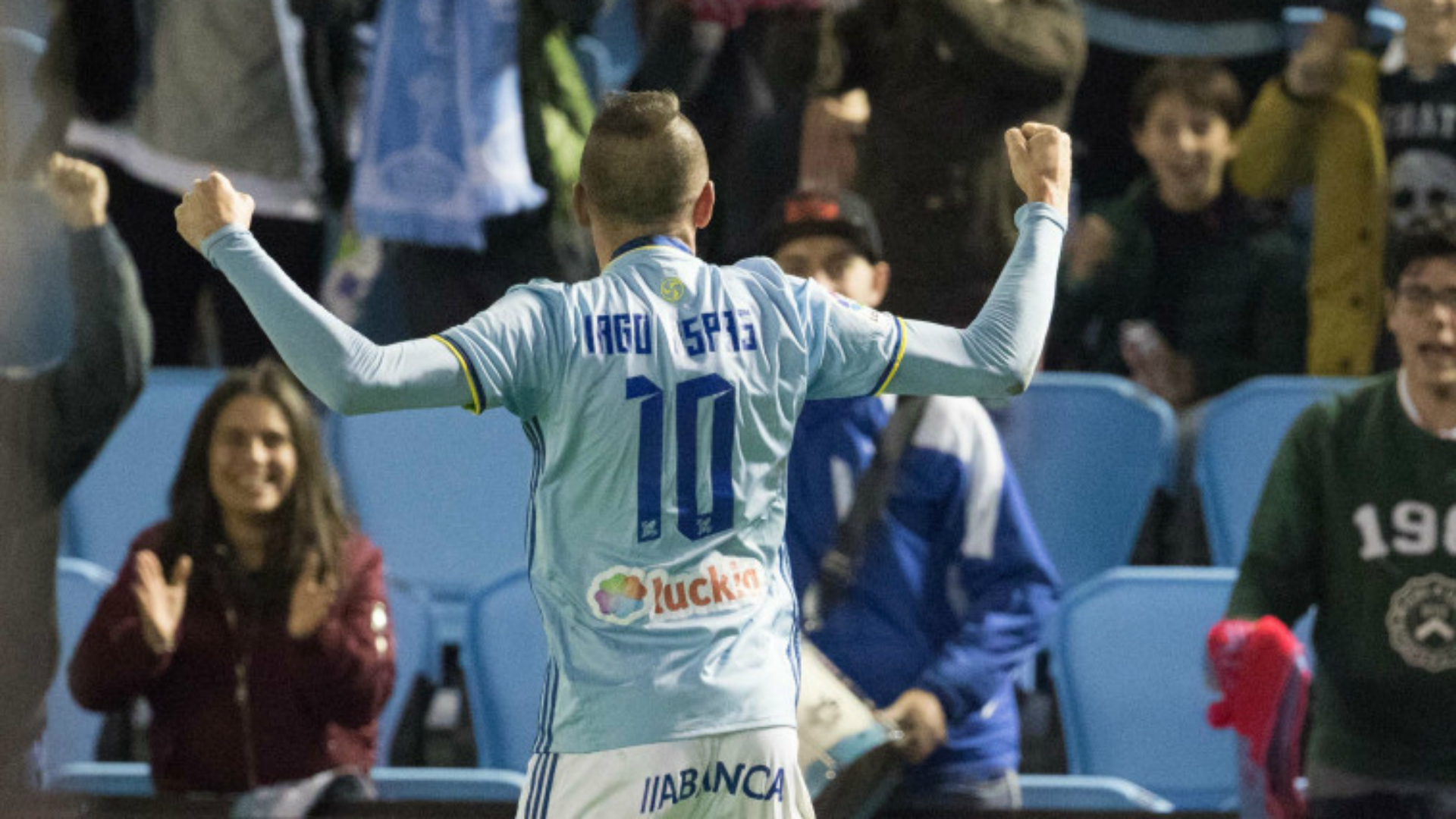 One of the elements of the "enriching experience" Aspas references was being involved in one of football's biggest enmity. United may have a different manager and a much-changed squad since he last encountered them, but the attacker will not be daunted by the fixture. 
In the Europa League semi-finals, he has the opportunity to replace his rubbish set-piece as the over-riding memory of him in England, by helping knock Mourinho's team out of the tournament.
And if he does so, Aspas could finally feel what it is like to be applauded by Liverpool supporters.