'I told him his team plays like s***!' - Fabregas reveals spat with Harry Redknapp
Chelsea star Cesc Fabregas has revealed he once trashed Harry Redknapp's management style in a heated bust-up between the pair.
The midfielder has come up against Redknapp on countless occasions with Arsenal and Chelsea, while the manager has trained the likes of Tottenham, Southampton, Portsmouth, West Ham and Queens Park Rangers in a lengthy career on the bench. 
Indeed, Fabregas had trouble remembering just what Redknapp club he was facing when the argument began, and it was the boss' son Jamie that prompted him to recall it was Portsmouth.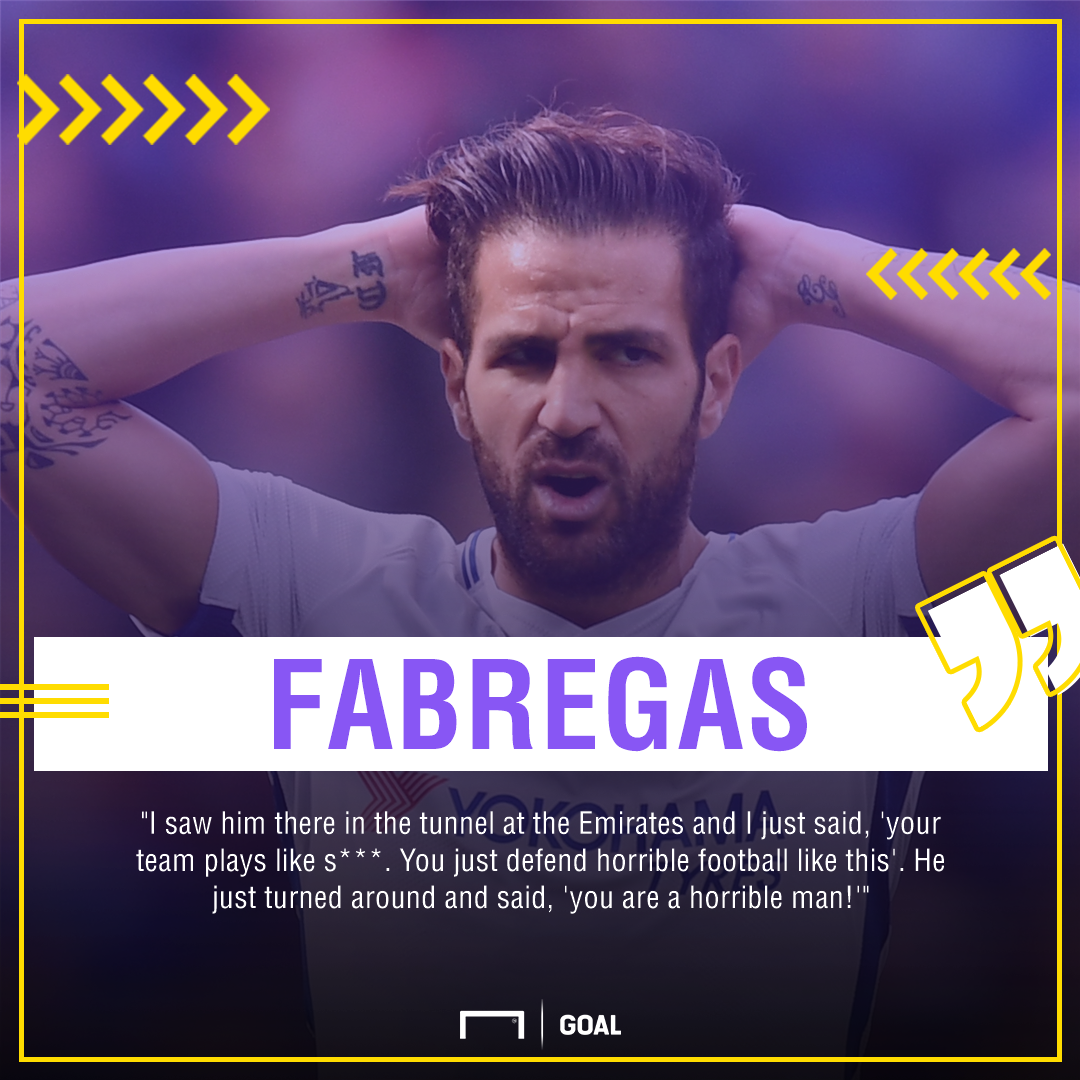 "It was the end of the game, I was young and stupid and just want to win," Fabregas laughed during an appearance on A League of their Own. 
"I saw him (Redknapp) there in the tunnel at the Emirates and I just said, 'your team plays like s***!' 
"'You just defend horrible football like this'. Obviously with the players they had at the time it was all they could do, because we were playing quite well. 
"He just turned around and said, 'you are a horrible man!' 
"And after that we've been best friends, every time I went to apologise to him we hug, we talk, he's an amazing man."