Heynckes absolutely the right choice for Bayern, says Sammer
Bayern Munich have made the right decision in bringing Jupp Heynckes back to replace Carlo Ancelotti as head coach according to Matthias Sammer.
Heynckes made a shock return for a third spell in charge of the Bavarian side four years after they sacked him in a season in which he delivered a European and domestic treble..
Bayern 13/2 to win CL with dabblebet
The 72-year-old made way for Pep Guardiola and has been out of management since Bayern let him go in 2013.
Unimpressive performances under Ancelotti in just over a year in charge saw the Italian fired just a day after a humbling defeat at the hands of Paris Saint-Germain in the Champions League.
Faced with a lack of immediate options, Bayern brought Heynckes back to see out the rest of the campaign before a permanent boss is hired in the summer.
Although their plans for the campaign have been disrupted with Ancelotti's departure, Sammer is sure Sammer will turn the situation around as there is "no risk" involved for either party.
"Jupp looked as if he had never been away," he told Eurosport. "He looks good and recovered. He was excellent at the presentation. 
"I'm convinced that this will be a very good story. It's absolutely 100% the right decision.
"Jupp is much too dynamic and far too young not to be able to tackle this major task and - of course with limited time - once again and above all to solve it. I have great respect for his decision. 
"He has won the Champions League twice [in 1998 with Real Madrid and 2013 with the Bayern]. He won the treble with Bayern in a big era. These are abilities that are invaluable. Bayern have now taken advantage of this. That's why there is no risk for me at all - for both sides!"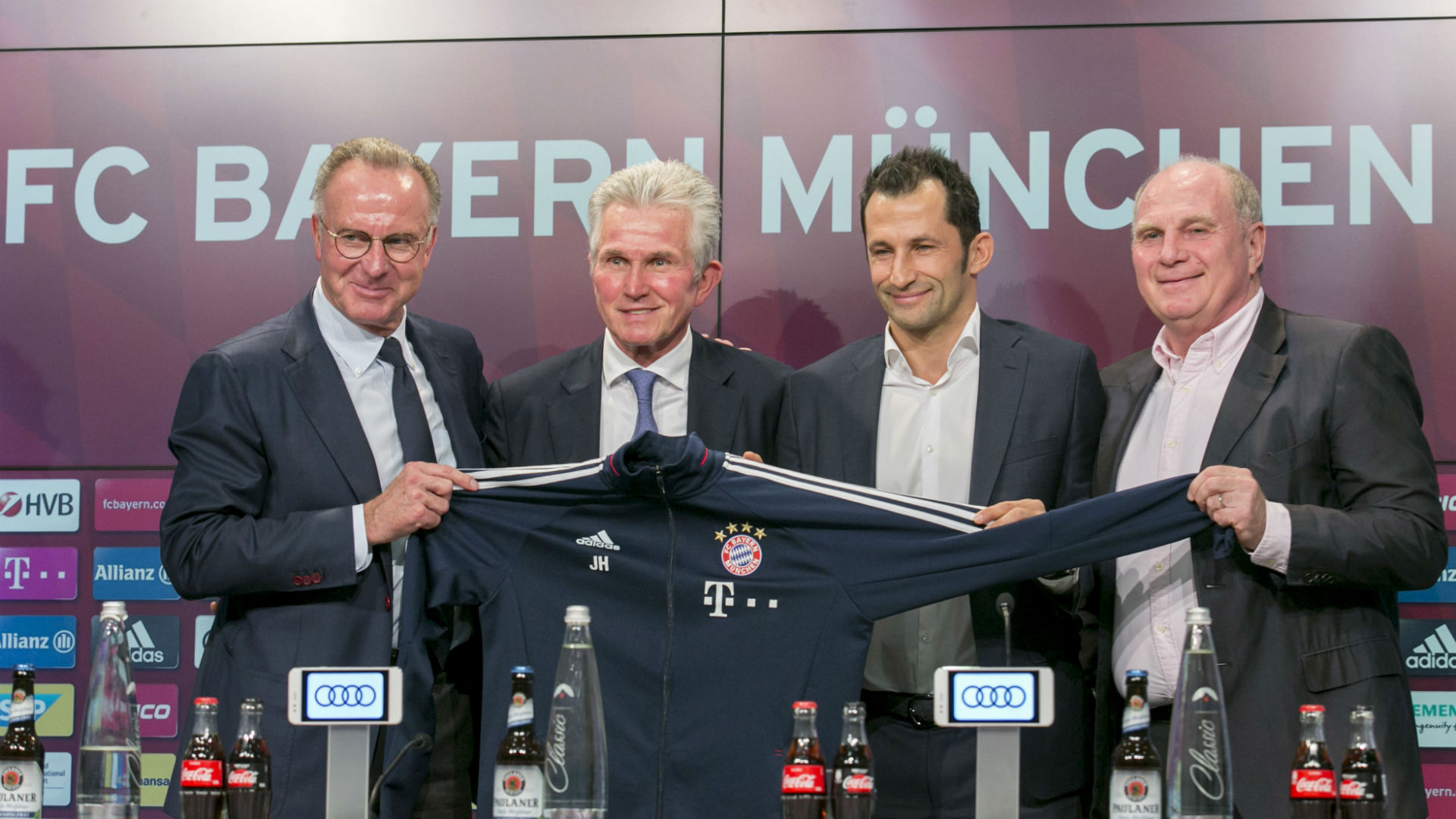 Heynckes takes over a side sitting five points behind Bundesliga leaders Borussia Dortmund and starts his new spell in charge with a home game against Freiburg on Saturday.
The former Borussia Monchengladbach and West Germany star revealed that his decision to accept Bayern's offer was influenced by his family dog.
"My daughter and my wife have advised me," he told Bild. "Then Cando twice barked, then it was all done."
He also insisted there are no concerns over his health as he prepares for his first job in four years.
"Some are already old at 45, others at 70 are still young. I count on that. I am physically fit and my mind is with me. The doctor has measured my blood pressure. 120 to 70 and a resting pulse of 60. You have to be very good to get that."