Gyan decision may have ended Grant's Ghana tenure
In the aftermath of Ghana's Nations Cup semi-final defeat at the hands of Cameroon in Franceville on Thursday, I was asked where things went wrong for the Black Stars.
There were several strands to my answer as, of course, there are various factors that contributed to the West Africans' failure to reach their second consecutive Afcon final.
Some will point to Avram Grant's squad selection, and indeed, the manager certainly has to carry the can to an extent there, particularly in the decisions to leave Waris Majeed—and to a lesser extend Jeffrey Schlupp—at home.
His decision not to turn to Bernard Tekpetey, Ebenezer Assifuah and Samuel Tetteh during that final flat 15 minutes against Cameroon suggests that Grant never truly had faith in the trio but, if that's the case, then why did he take them to Gabon at all.
If they were ever going to be of any use to the Stars, then that was surely the moment. Instead, he made only two substitutes and Ghana limped out
The lack of firepower in the team's ranks isn't arguably just an error of the Afcon squad selection. Can Grant truly look back over the last two years—two troubled years—and argue that he's truly explored the full depth of the nation's attacking options.
Richmond Boakye, for example, scored two in four for Ghana in 2015, but hasn't been seen since, while the ongoing decision to overlook Ghana Premier League top scorer Latif Blessing also beggars belief.
Of course, Grant could arguably have got away with these decisions during the tournament itself, after all, how many of the competing teams can truly call upon a depth of excellent striking talent?
However, the Israeli's decision-making process was exposed—if not savaged—the moment Asamoah Gyan got injured on the Port-Gentil pitch.
This, when I spoke to the interviewer in the mixed zone after Ghana's defeat, was the one major reason I highlighted why I believed that the Indomitable Lions, and not the Black Stars, were heading to Libreville for Sunday's final.
I feared immediately, when Grant picked such a strong team for Ghana's final group stage against Egypt, that it was a decision that would come back to haunt the national side.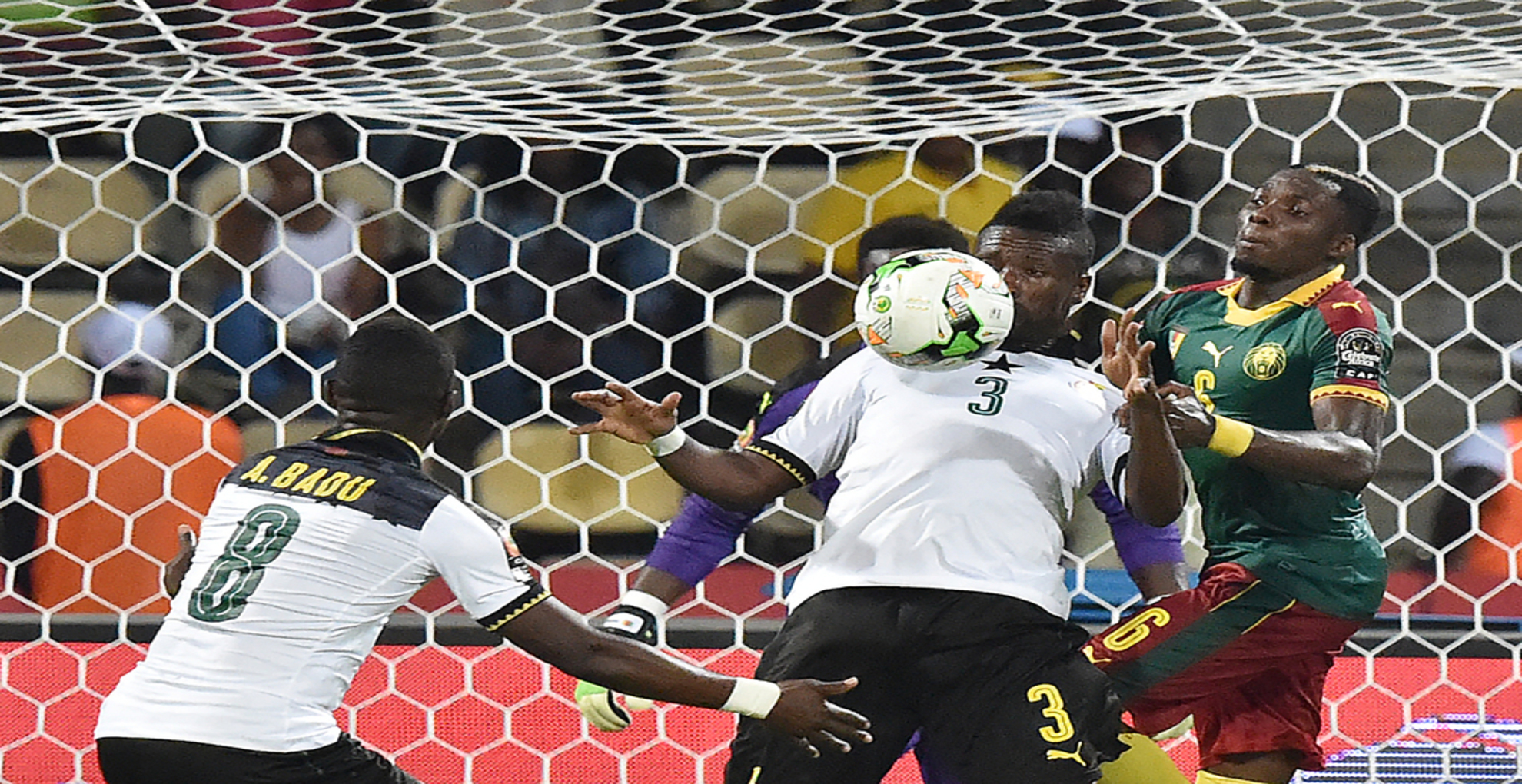 While prominent social media users praised the manager for trying to keep the Black Stars' momentum going against the Pharaohs and for attempting to match the North Africans' quality with Ghana's own firepower, it was a reckless decision.
Abdul Rahman Baba's injury suffered in the first match was as fierce a warning light as Grant had ever needed of the risks of playing on such an abject surface, and with defeat arguably setting Ghana up for an 'easier' semi-final against the Democratic Republic of Congo rather than Herve Renard's Morocco, the manager had the perfect excuse to rest his 'Holy Trinity' of Andre Ayew, Christian Atsu and Gyan.
If he was only going to give the night off to one of the trio, it ought to have been Gyan, with the talismanic hitman both so important for this team, and having struggled so bitterly with injury concerns in recent seasons.
Hindsight, of course, makes my words prophetic, but this outcome was so remarkably predictable, that Grant's decision to risk the worse-case scenario is almost unforgivable.
Galling, too, was how relatively effective the Black Stars' crossing was during their semi-final against Cameroon.
Until the final 10 minutes or so, when their wits deserted them, the delivery of Atsu, Wakaso Mubakar and, particularly, stand-in left-back Frank Acheampong had consistently troubled and tested the Lion's defence.
Yet in missing Gyan, Ghana didn't have the one player on the pitch who—as he demonstrated to convert Jordan's well-placed cross against Mali—is capable of capitalising on these kind of situations and making the most of the Stars' delivery.
Grant's side had 10 corners in the semi-final, compared to Cameroon's four, yet their most effective aerial threat was sat on the bench, twiddling his thumbs, nursing a hamstring injury that should have been avoided.
That was the Ghana icon's 100th appearance for the Black Stars, but no one's talking about that. It's a sad conclusion for such a fine forward, and the consequence of a reckless decision that may ultimately end Grant's Black Stars reign.