Going the Extra Mile: Lars Stindl inspires Gladbach to one of the great European comebacks
Stindl bounces back from missed opportunities in the first leg to inspire Gladbach to victory.
 
The 28-year-old has had a respectable but unremarkable career in Germany, with last season's total of 11 being the only campaign his goal tally had reached double figures.
 
But on Thursday night Gladbach found a hero in their quiet, understated captain. A man loved by the team's fans for his drive and commitment. One who's embraced the culture of the city to be closer to its supporters and who eschews flashy cars and the stereotypical footballer lifestyle.
 
The German side had slumped to a 1-0 home defeat to Fiorentina in the first leg of their UEFA Europa League round of 32 clash earlier this month – a match that saw Stindl and his team mates squander a number of golden opportunities. And as Jannik Vestergaard inexplicably tripped over the ball to allow Borja Valero to nip in and put the Italians 2-0 up after 27 minutes on Thursday, the tie was all but over.
 
The two-time UEFA Cup-winners had never come back to win a game from 2-0 down in their entire history in European competition, and it seemed they weren't about to change that now.
 
"After their two goals, we were shocked," admitted Stindl. "We'd lost all confidence."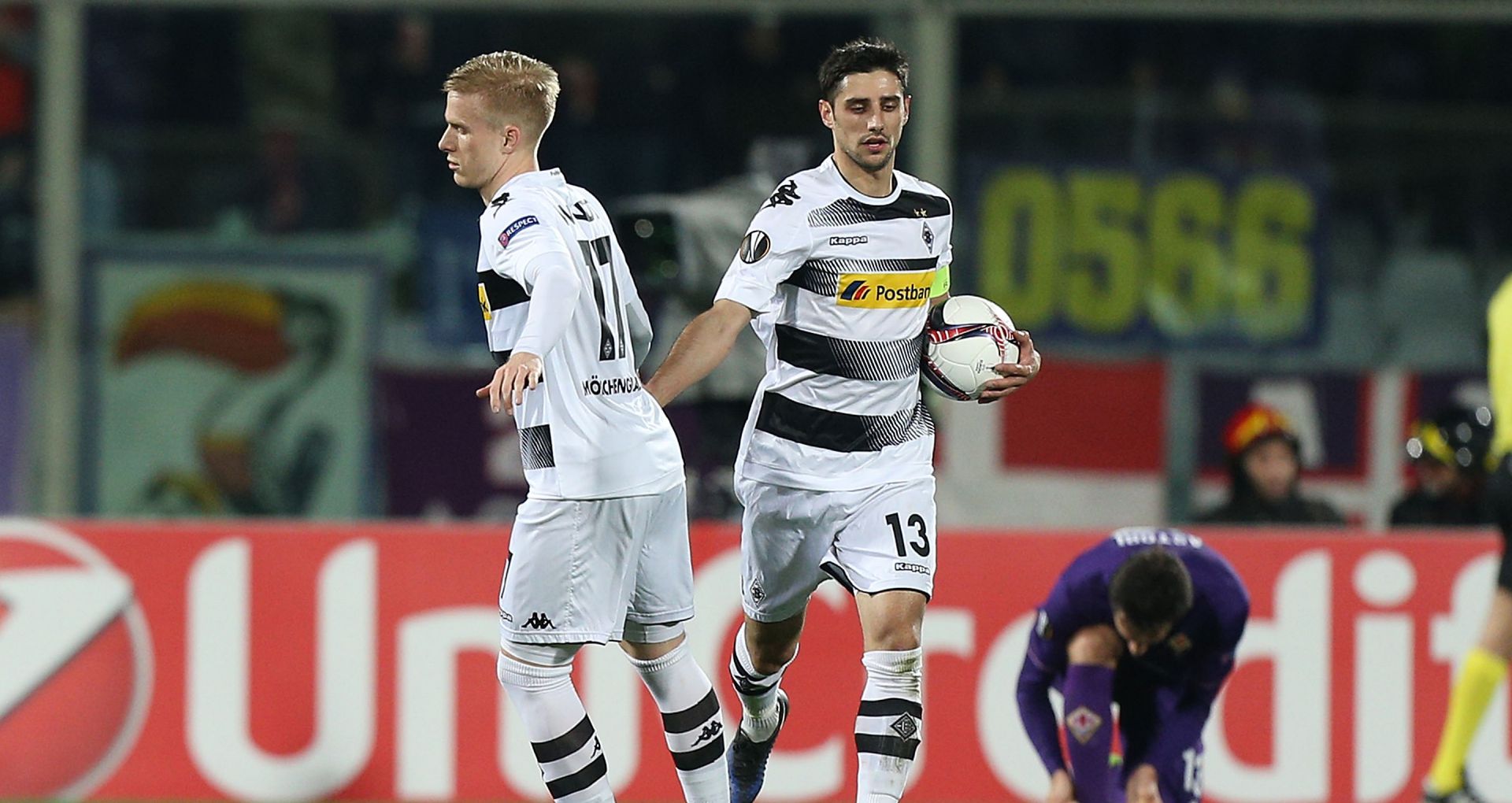 Outclassed and overrun, all that was left was a slim chance to salvage some pride, to haul the mortified Vestergaard up from the turf and quietly tell one another to keep their chins up.
 
As he did a month ago against Bayer Leverkusen, when he scored twice in a 3-2 comeback, captain Stindl demonstrated his determination and desire to never give up.
 
He continued to plug away up front, but his side had focused their attentions almost entirely on simply not shipping another goal before half-time.
 
So when the visitors were awarded a penalty seconds before the break, Stindl held his nerve, despite the team having missed their last three penalties, to stroke the ball home.
 
At half-time coach Dieter Hecking told them just "try and find some belief again."
 
Whether they believed or not, Stindl and Co. came back out a team transformed. And within two minutes of the restart he'd struck again, sliding to sweep home a second after Josip Drmic had missed a sitter.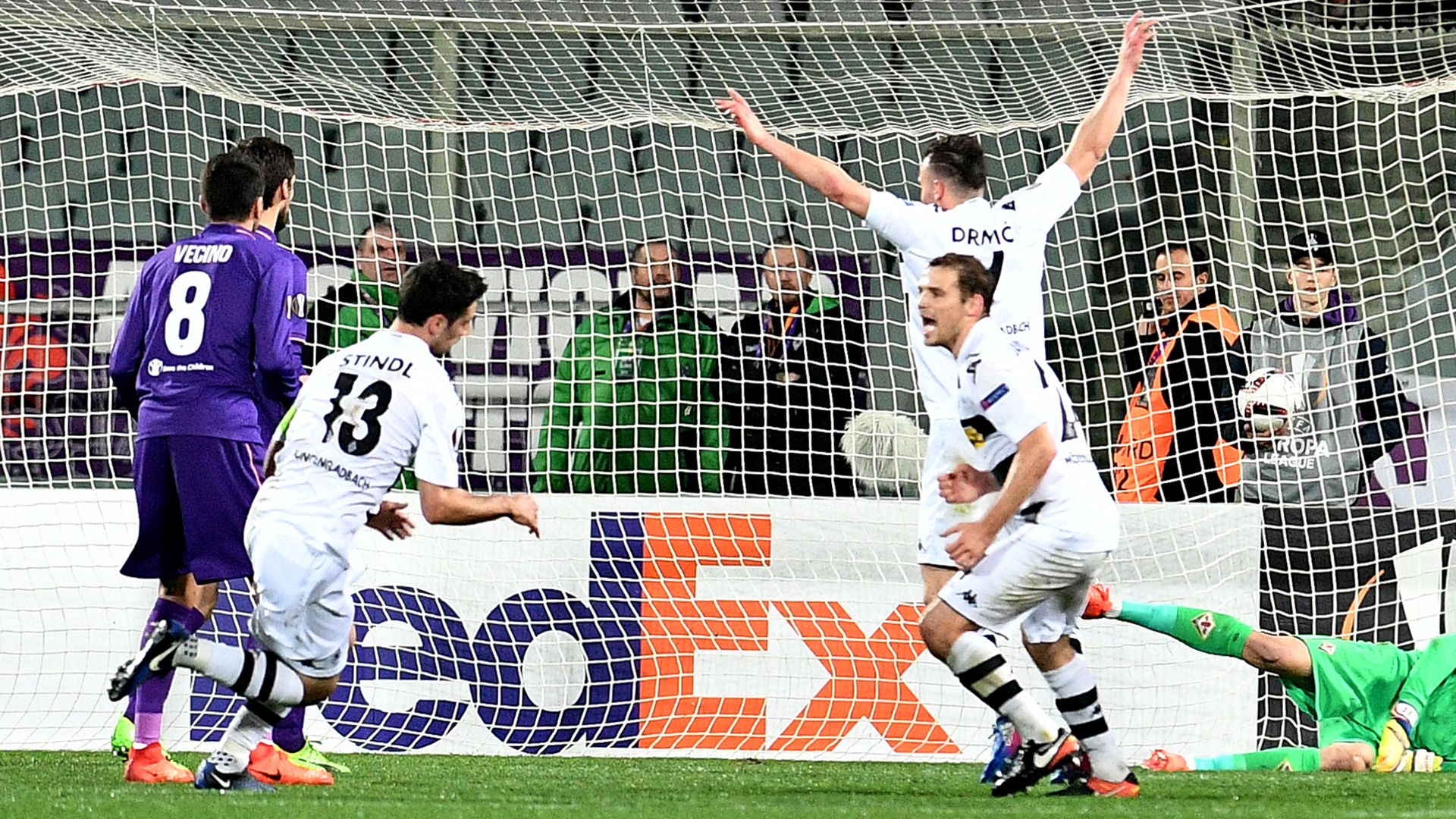 Gladbach were still out, though. They needed two more due to the away goal rule. But the momentum had shifted. Fiorentina couldn't recover, no matter how loudly coach Paulo Sousa screamed from the touchline.
 
And then it happened. 12 minutes of playing time from his consolation penalty, Stindl fired home a low shot to complete the first hat-trick in his professional career.
 
"It was madness," said Stindl.
 
Five minutes later it transcended even that, as Andreas Christensen leaped to head a fourth, and complete the Stindl-led comeback nobody, not even Gladbach themselves, had believed possible.
Wherever your team takes you this season, Enterprise Rent-A-Car can help you get there with a network of car hire locations that covers the vast majority of UEFA Europa League countries. Fans going the extra mile to support their team can receive a 5% discount when booking their Enterprise Rent-A-Car online, by using the code UELFANS. Go #BeyondTheGame and visit www.enterprise.co.uk to follow your team's journey.