Forget the drama - Diego Costa must play against Hull
---
COMMENT
---
Chelsea cannot afford any more drama or mishaps around Diego Costa if they are to maintain their pursuit of Premier League success in Antonio Conte's first season in charge of the team.
'Chelsea now have Barcelona's Pedro'
Costa brought controversy to the Blues after a falling-out with a fitness coach at their Cobham training centre which became a sideshow to stories of a back injury.
At that time, the Premier League's joint-top scorer was in negotiations with Chelsea over a new contract but his demands are now out of their reach as he used an offer from China to try to leverage a better deal for himself.
The bid has since been confirmed by Tianjin Quanjian owner Shu Yuhui, with Costa offered £30 million per year to make a January move. There was no way that Chelsea would entertain the offer, however, with something bigger to play for than any club in China can offer, the Premier League title.
Anywhere where there is money, there is politics - and a falling-out over money in any job is far more likely when your services are worth so much. However, Conte welcomed Costa back into training on Tuesday and it ought to bring discussions around his future to a close - until the summer, at least.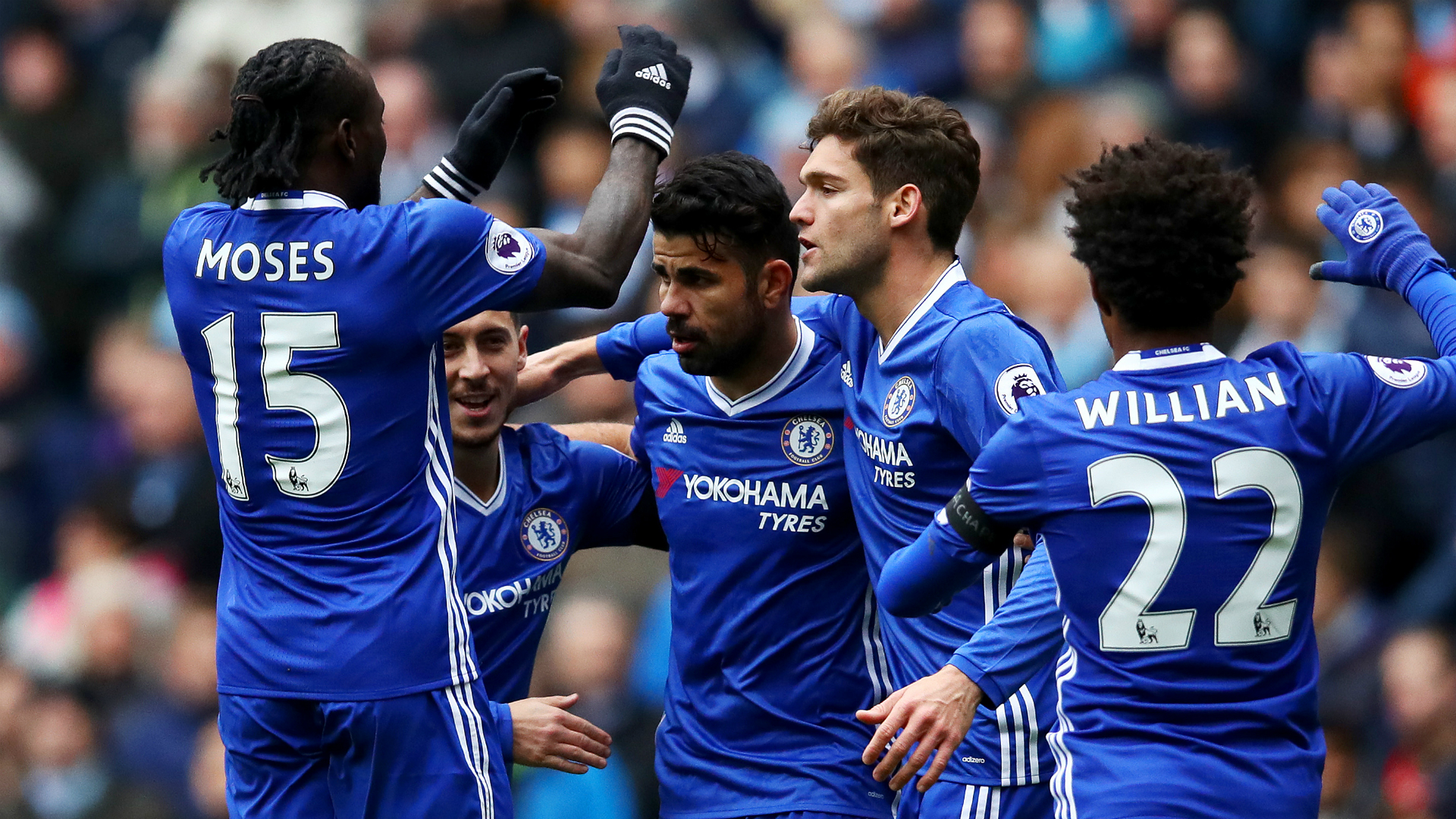 The Blues' talisman can be a pain and a liability, as he has shown on many occasions, but this season he has hit the form of his life. He provides something that no other Chelsea player can provide: true dominance as a complete centre forward.
The football rule changes we want to see
Eden Hazard has deputised well as a false nine in both games that Costa has missed (against Bournemouth and Leicester City) but Chelsea are weaker without the Spain international and would eventually come undone. 
Conte's side are six points clear at the top and are very unlikely to lose against Hull City on Sunday, with or without Costa, but they need him to play in that game to maintain his match fitness and continue his goalscoring form, with tests against Liverpool and Arsenal soon to come. 
Those two games are fixtures in which Costa will be essential as Chelsea's preparations for payback start on Sunday against the Tigers. Liverpool and Arsenal are the only two teams who have bullied and dominated Conte's men so far this season but the striker scored against the Reds and was the only player who could come off the pitch with his head held high after an abysmal 3-0 defeat by Arsene Wenger's side.
Conte has to keep Costa focused and hold no grudge against him over a controversial week. He will look to keep any troubles private, knowing that a Premier League title in year one would help him to build a brighter future at Stamford Bridge. 
The 28-year-old is undoubtedly a challenge to manage but he is the best forward with whom Conte has ever worked. It was Atletico Madrid in the summer and China in January who have turned Costa's head but the glory of a Premier League title needs to be the prize on his mind.
Kante still in touch with boyhood club
Players and fans will welcome back Costa with open arms - as they all benefit from the changes that money has brought to football. Costa will have no new enemies in the dressing-room, with Chelsea's stars understanding that big business will occasionally bring tension.
We can forget the days of one-club players and loyalty, as we knew it in the 1990s; football has moved into an era of sponsorship, emojis and violent social-media reaction. Costa will be cheered on Sunday but many will be waiting to see him go three or four games without a goal to question and attack him. Everyone is hooked on his compelling story, which is as explosive as his playing style, but it isn't time to make a judgement as we wait for the next chapter.