Don't blame anti-football Portugal - France & Deschamps at fault for Euros shock
---

COMMENT
---
France had everything in their favour. A stellar squad. Home advantage. A soft draw. And a Cristiano Ronaldo-less Portugal for 95 minutes of the final. And yet Didier Deschamps' men failed to get the job done. There will be nowhere to hide for either the coach or his players. There can be no valid excuses. France failed.
They were unable to put away a Portugal side that made little attempt to win the game until extra-time. Of course, the loss of their captain, Cristiano Ronaldo, understandably affected their approach. Injury deprived them of their talisman, their principal attacking threat. It was hardly surprising then, that they decided to ditch what little adventure they had displayed before his tearful departure just 25 minutes into the first half.
At that point, it seemed inevitable that France would go on to win the game. They were already dominating possession as it was. With Ronaldo off the field, the prospect of being caught on the break was significantly reduced. However, the hosts struggled to break down a fantastically well-drilled Seleccao defence.
Even when openings were created, they were squandered. Antoine Griezmann headed over after being picked out in the middle of the box by Kingsley Coman. Andre-Pierre Gignac turned brilliantly inside Pepe only to then scuff his shot onto the inside of the left post.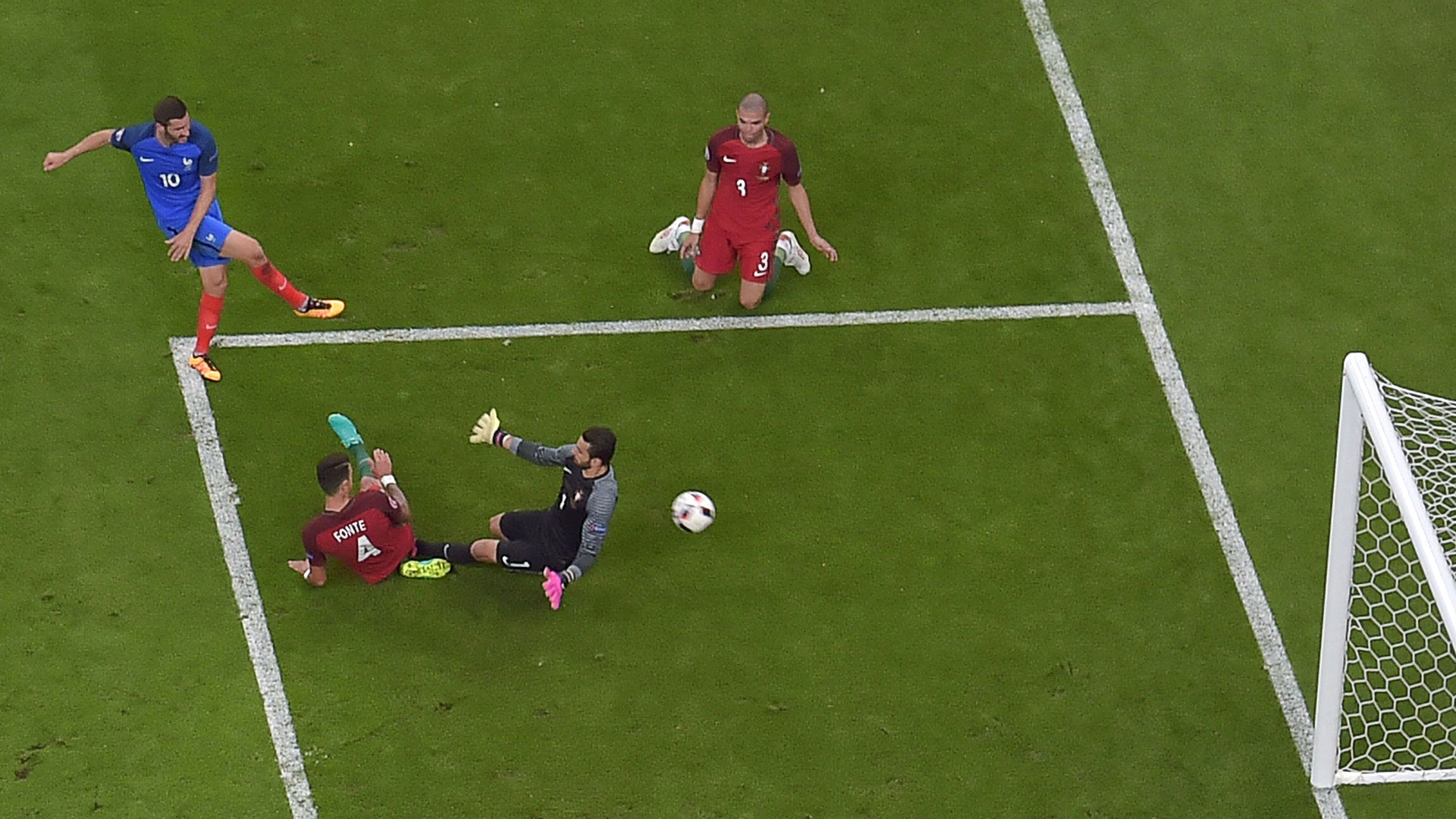 Then, when they needed to step up in extra time, to really turn the screw on the Seleccao, France faded. Indeed, it was Portugal who rose to the occasion. They had already gone agonisingly close to a winning goal when Raphael Guerreiro struck the bar with a fine free kick. Just seconds later, Eder arrowed a low shot into the bottom of Hugo Lloris' net.
France pushed forward but, in truth, they never looked like scoring. In the end, they didn't deserve a reprieve. Too many of their key players didn't perform. Dimitri Payet disappointed terribly before being rightly withdrawn during the second half, Atletico Madrid attacker Griezmann threatened only sporadically, while Paul Pogba was a colossal disappointment, failing dismally to exert any influence over the game. This was supposed to be the stage on which the 23-year-old Juventus ace underlined his status as the finest midfielder on the planet. Instead, he was outshone by Moussa Sissoko.
Of course, Bleus boss Didier Deschamps must take his fair share of the blame for deploying Pogba in a deep-lying playmaking role to which he is simply not suited. It essentially took him away from the areas in which he does most damage.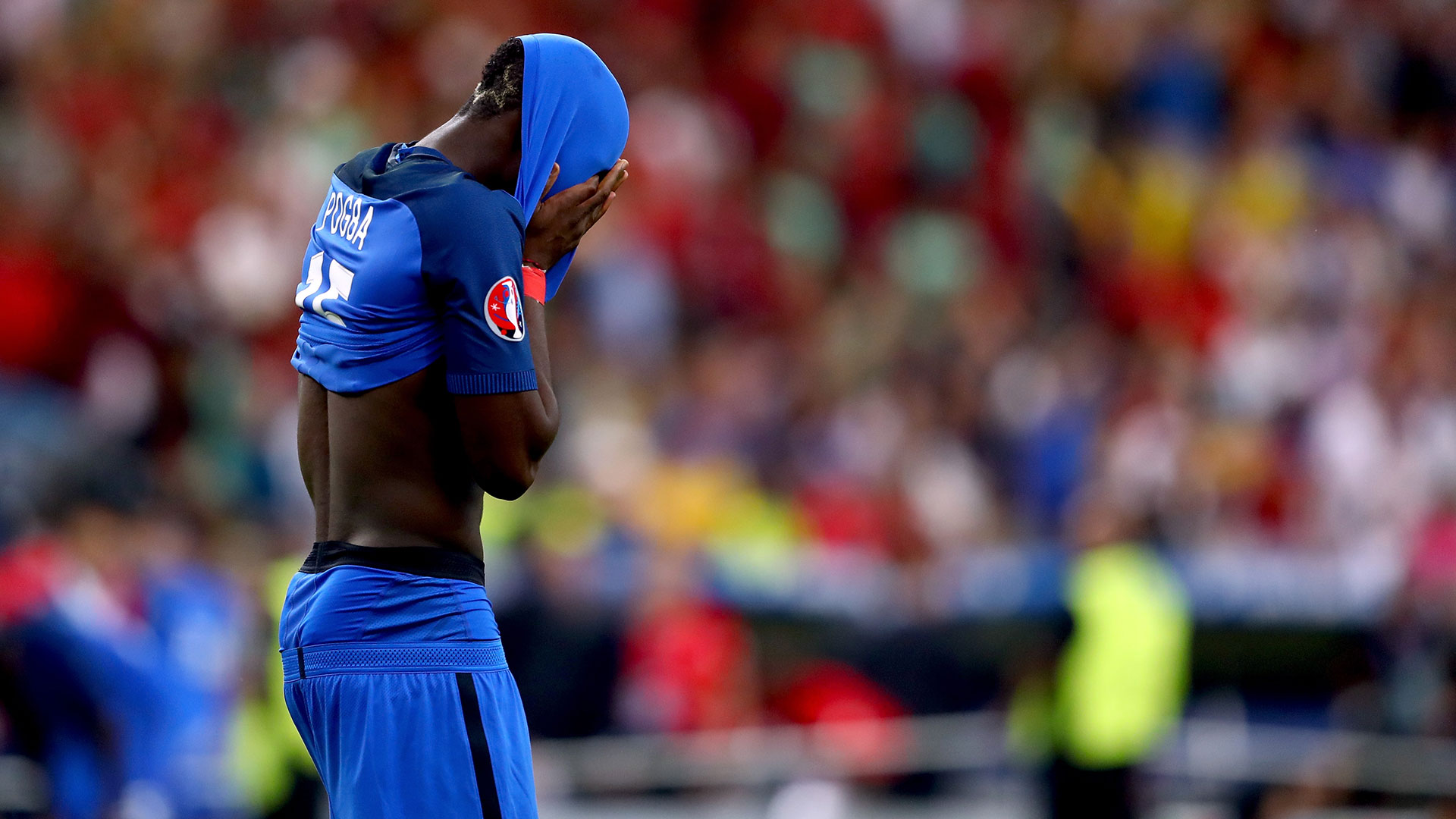 It is not as if Deschamps didn't know what to expect from Portugal either. They have played the same defensive, counter-attacking game throughout the knockout stage. Yet France were just as predictable as the Portuguese before eventually running out of ideas - and steam - in extra time.
The purists will lament the fact that Euro 2016 has been won by a negative team that managed to win just one game inside 90 minutes throughout the entire tournament but that's missing the point.
The fact of that matter is that France were not unlucky. Fate did not conspire against them. Lady Luck did not betray them. On the contrary, fortune smiled on them against Germany, when Bastian Schweinsteiger offered them a helping a hand at a time when they were being played off the park. They received another lucky break when Ronaldo hobbled off midway through the first half of the final.
France failed to capitalise this time, though, and for that they only have themselves to blame.