'Three games is nothing' - De Bruyne still believes Man City can catch Chelsea
Kevin De Bruyne insists Manchester City can still catch Premier League leaders Chelsea, insisting the "crazy" nature of football means they should never lose hope.
Aguero looks on as Man City fire again
Patchy form had seen Pep Guardiola's side fall off the title pace in December and January, though Wednesday's 4-0 rout of West Ham ensured they maintained a 10-point gap with Chelsea.
And De Bruyne believes City cannot be written off as title contenders yet, hoping that the returns of Vincent Kompany and Fabian Delph give them the impetus they need in the run-in.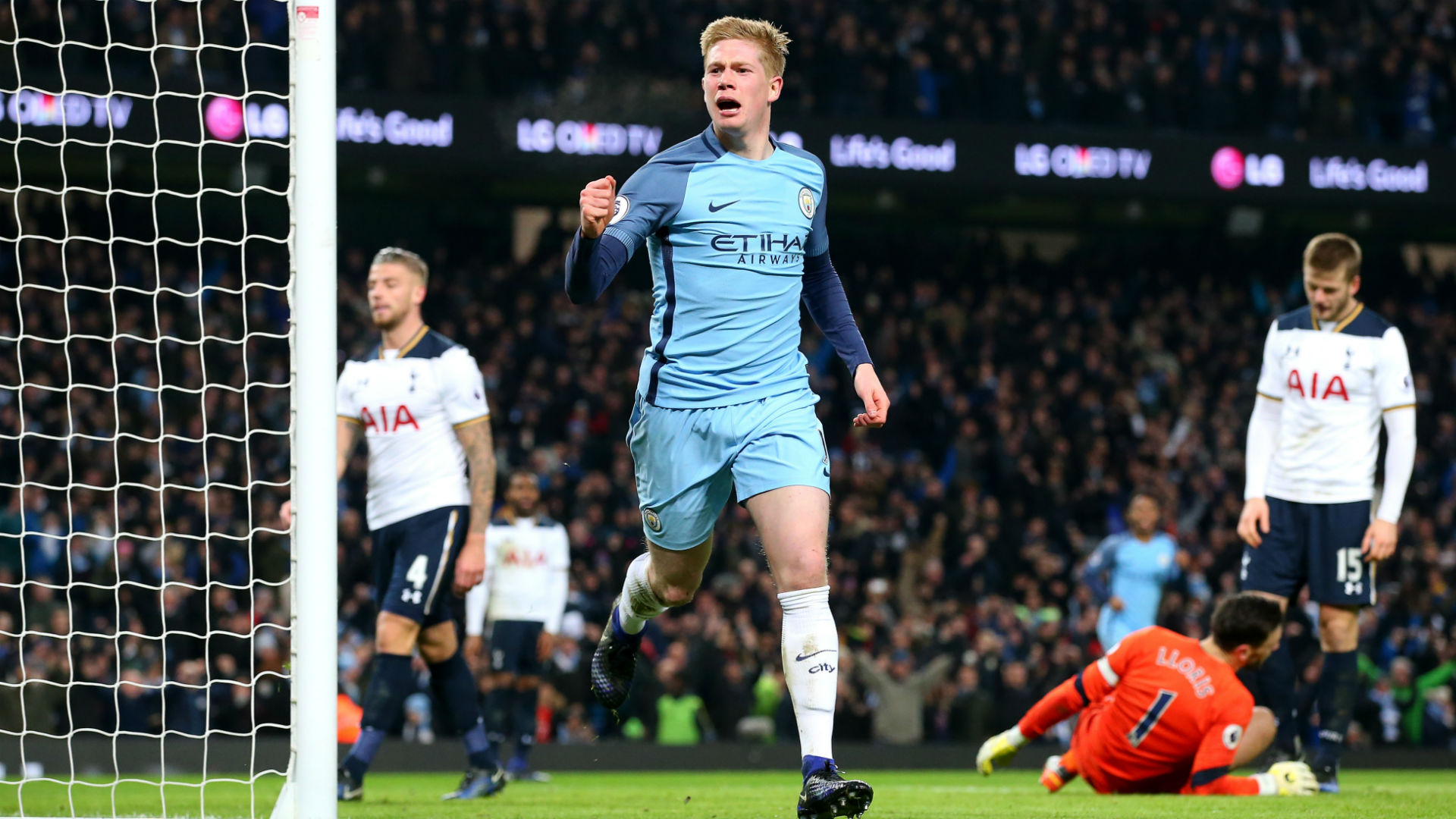 "Football can go a little crazy sometimes," De Bruyne told reporters. "They [Chelsea] are far ahead but even if you lose three games and [we] win three games you are there. Three games is nothing.
Jesus inspires in the Premier League Team of the Week
"We just have to do our thing and not look at what Chelsea and the others are doing. If we win our games we will have a good place and, hopefully, the best possible.
"We are going to try. In the Premier League you have to be there every week.
"All the injured players are coming back which I am very happy about as we have a lot of games with the league and Champions League.
"And we will need everyone. It will be very important to have series of wins to put pressure on the rest."