Consistency over flash — Toronto FC aims to go one step further in 2017
Tom Szczerbowski-USA TODAY Sports
---

2017 MLS SEASON PREVIEW
---
Toronto FC entered 2016 without ever having won an MLS playoff game. It ended the year within inches of claiming MLS Cup.
On the surface, such a stark turnaround may have been surprising. But after years of being the well-heeled laughingstock of Major League Soccer, the club decided to try something that had evaded it for most of its first decade of existence — consistency.
MORE: All you need to know about TFC 
It started at the top, beginning with general manager Tim Bezbatchenko's hiring in 2013 and the subsequent slow build toward the front office that is in place today. Greg Vanney — TFC's longest-tenured head coach after just two full seasons in charge — heads up a technical team that has preached consistency since the day he was brought in to replace Ryan Nelsen. And finally, after making several tweaks to the roster in the ensuing two and half years, he has a group that has shown that it is good enough to challenge for trophies and doesn't need much turnover heading into 2017.
Even when compared to this time last year, when pundits were already calling TFC a contender, the team feels it is able to more fully enact its slow-and-steady approach to becoming a top-tier team within the league.
"We're much further along, for a lot of different reasons," Vanney told Goal. "First of all, we've had very little turnover in the offseason. The vast majority of our team is back. They've had one more year of experience together, obviously [with] a deep run into the playoffs and to MLS Cup. Last year we were adding some new faces, some important new faces in Drew [Moor] and Beita [Steven Beitashour] and Clint [Irwin], and the culture of the whole group was still kind of ... a work in progress. So a lot of that stuff is established now, and so it's a much better starting point from that way, and I think in terms of clarity of our pieces and how they fit together and how we want to play and all that kind stuff is a lot clearer. 
"It wasn't that long ago that we played in some pretty big matches and some of that stuff still carries over and leaves us in a better starting position now as we go into this season."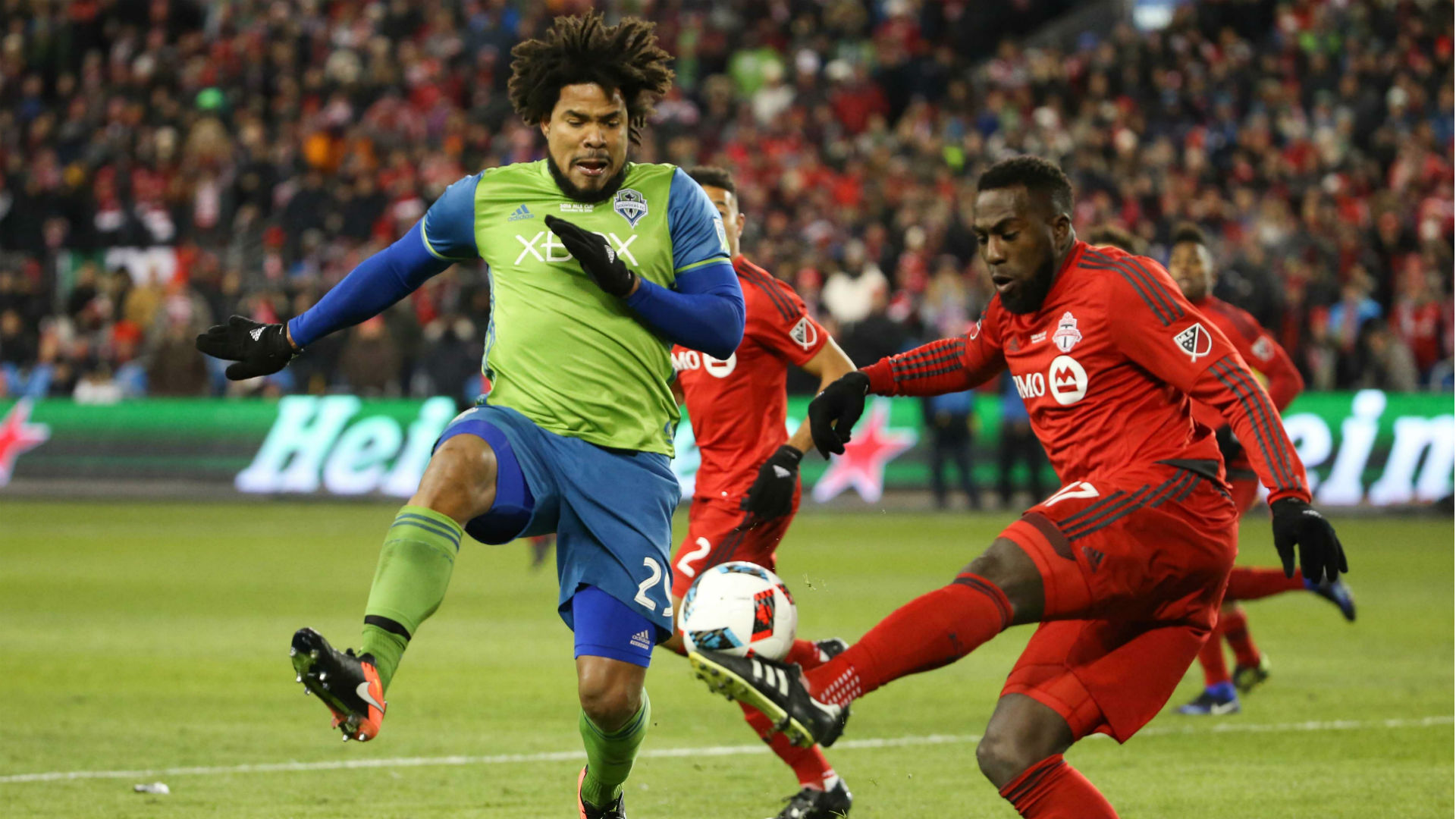 That Vanney has the entire TFC starting XI from MLS Cup still under contract, along with several other key pieces, allows him to hit the ground running in terms of planning to get back to where the team ended up last season, with the obvious goal of taking things one step further.
The coach reiterated that the key to being an even more successful team in 2017 lies in its stability.  
Columbus rebuilding from the back 
"We want to be more consistent this year game in and game out. We would like to have some games where it's clear that we're the better team on the day and the margin shows it," Vanney said. "We have bigger goals as a group to win championships and to win the big games and all that kind of stuff, but for us to really focus on performing better game in and game out is key, and to perform on a consistent basis is to show that you're a good team with good character."
While the revolving door has stopped spinning, an unspoken truth is that a team can only afford to be conservative in its roster moves if it is already good. Last year, TFC proved that it is just that — a good MLS team capable of being great at times — and with another offseason to build familiarity it can now aim to live up to the lofty ambition that has defined the club since the beginning.
TFC is now a true contender, Vanney admits, but it means nothing until the team proves it on the field.
"We have to feel like we are one of the standard bearers for the league now as we go into the year, but on paper and as words none of that really means anything," Vanney said. "We stay focused on improving and working on the field, and ultimately showing it on the field so that the results speak for themselves."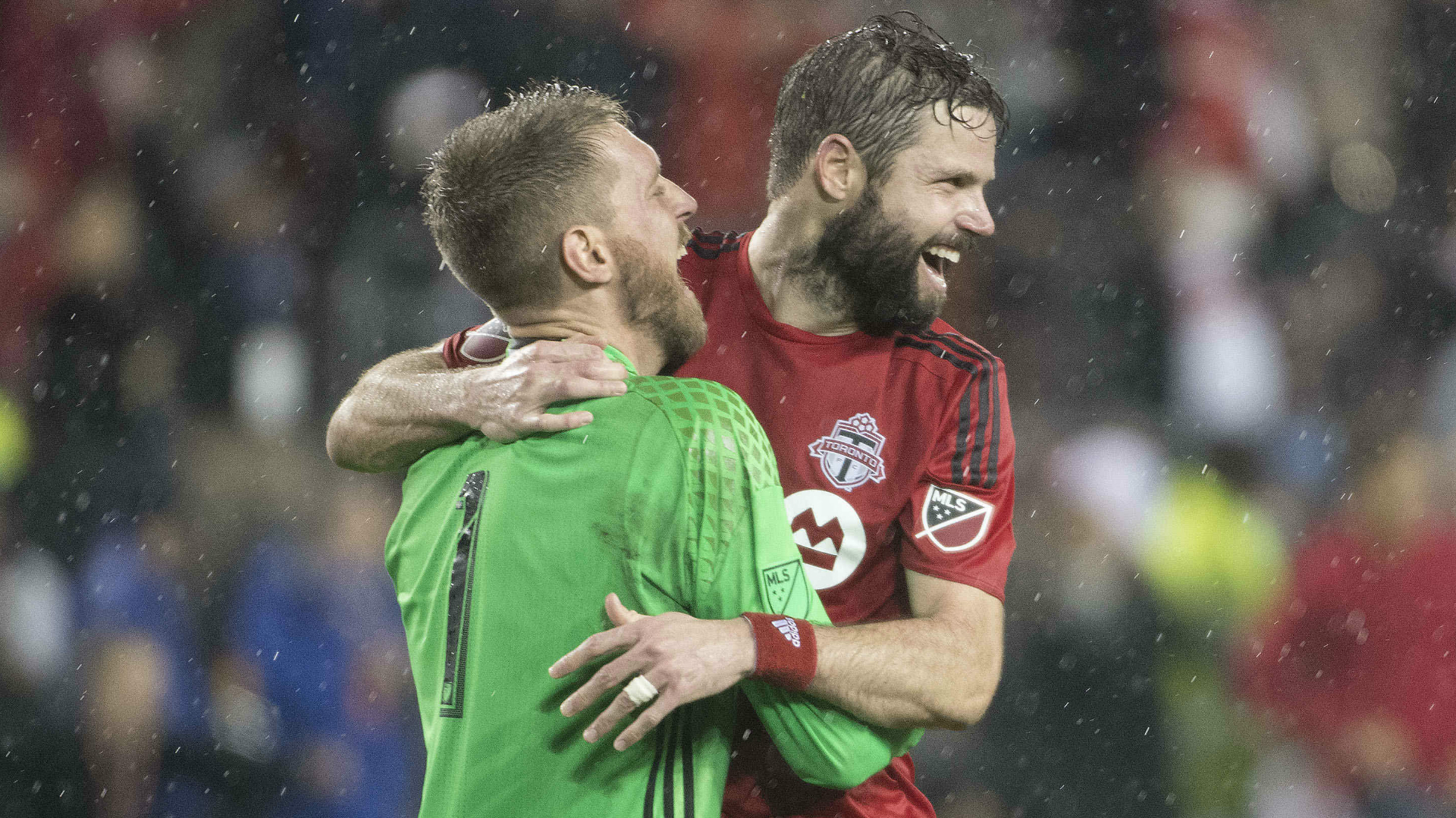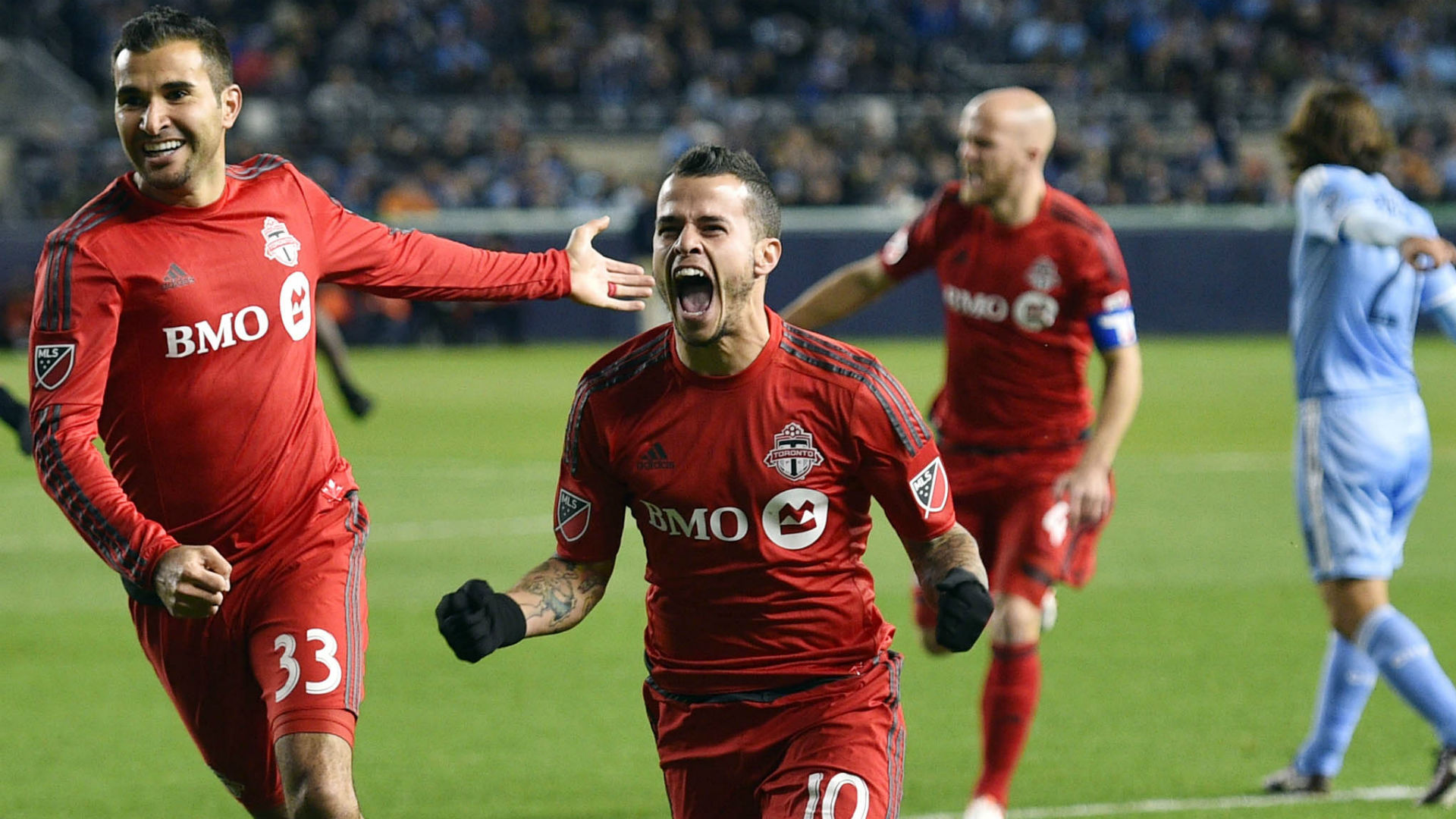 While talk of being among the league's best might seem to be a little bit much for a club that has historically struggled to even finish in the top half of the standings, the players themselves have embraced the challenge.
Rapids looking for balance in '17
Moor, who won an MLS Cup with the Colorado Rapids in 2010, noted that the consistency within the roster will go a long way in helping TFC work towards its ultimate goal.
"I think there's a lot of confidence within the group," Moor said. "This has been a work in progress for over a year now, so any time you have the same group of guys with the same mentality and kind of the same way of going about things ... the more confident you become." 
Vanney echoed his star defender's sentiment, noting that TFC's veteran-laden roster is one that doesn't lack in self-belief, in part because of the familiarity that has been built during his time in charge.
"It's a group that's confident in its ability to win things — win championships, win trophies, get a lot of good results over the course of the year," Vanney said. "I think we all feel like we are a team that can contend for a championship."